Katie Uffens left Westview High School earlier this year and enrolled in a home-school charter program after she was told about the existence of a group called the "KKK" — short for the "Kill Katie Klub."
Mother Giselle Uffens says, however, that there was no escaping the alleged bullies, who proceeded to harass Katie online via social media after she left Westview.
Aguirre said the "Kill Katie Klub" was just a joke he made in passing to a friend, and that he had not talked to her since.
"Basically, what I said to one of my friends was 'Kill Katie Klub,'" Aguirre told KGTV. "It was a one-liner thing. We never had any intentions to hurt anybody."
He also denied having any involvement with the threatening phone calls, despite Giselle Uffens' claims to the contrary.
"They were like, 'You were making harassing phone calls, and I was like, 'No I wasn't,'" Aguirre told the station. "No matter how many times I told her, I swore on the Holy Bible, everything I did ... she was convinced."
"So when I realized that James [Holmes] lived down the street and I thought, well no better place to raise him here in this community, everybody dismisses everything as drama, nobody cares," Uffens told the station.
Before You Go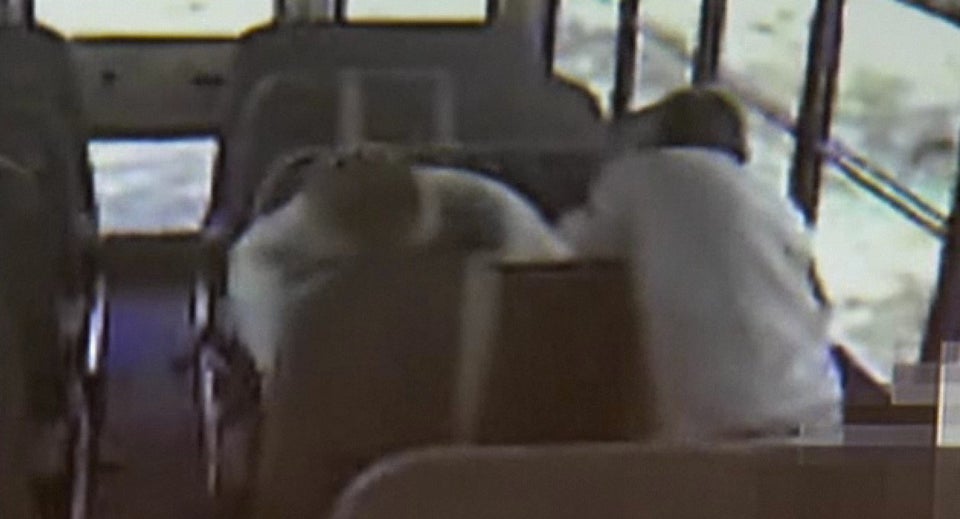 School Bullying Incidents
Popular in the Community