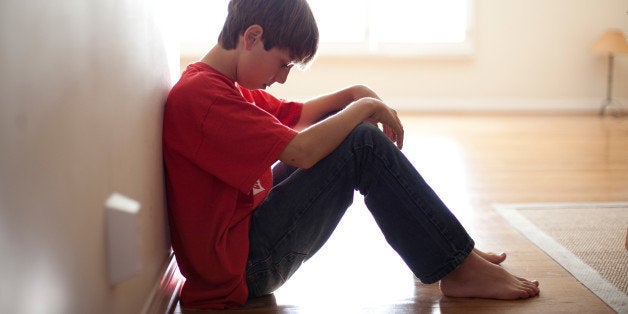 Numerous studies have explored the emotional effects that can result from bullying, finding that children who are bullied are at greater risk for depression, anxiety and decreased academic achievement. But a sweeping new review has found that clear physical effects can be tied to bullying as well.
School-age children who were bullied by their peers were roughly twice as likely as their non-bullied counterparts to experience psychosomatic symptoms, including headaches and stomachaches, dizziness, bedwetting and sleep problems, according to the review, which analyzed 30 studies that included more than 219,000 children and adolescents.
"This meta-analysis confirmed the findings of former [research] with a much larger sample of studies and participants -- from several countries around the world," study researcher Gianluca Gini, of the department of developmental and social psychology at the University of Padua, Italy, said in an email.
The review, published online in the journal Pediatrics on Monday, did not indicate whether a child's age correlated to the type or severity of the physical effects she experienced, or whether those effects were lasting. Nor did it break down the results of different kinds of bullying, such as verbal, cyber or physical.
However, the review bolsters evidence showing a clear connection between bullying and physical problems brought on by physical or emotional trauma. An earlier review, which Gini published in 2009, also found a link between bullying and physical symptoms, but included only 11 studies. The additional studies conducted since clearly establish bullying as a significant, international public health problem, the study's authors argue.
The psychosomatic effects tied to bullying "are very real," agreed Dr. Steven Meyers, a professor of psychology at Roosevelt University and a Chicago-based clinical psychologist who did not work on the new study.
In many cases, parents and teachers ignore symptoms like stomachaches and headaches in children and assume that kids are "faking" in order to avoid going to school or participating in extracurricular activities where they are bullied. But the study emphasizes that these symptoms should be taken seriously, as they indicate a more serious problem.
In addition, asking children about their physical symptoms may help parents and doctors discover whether a child is being bullied at school, Meyers said, offering a way around the fact that many children hide bullying from their parents.
Popular in the Community