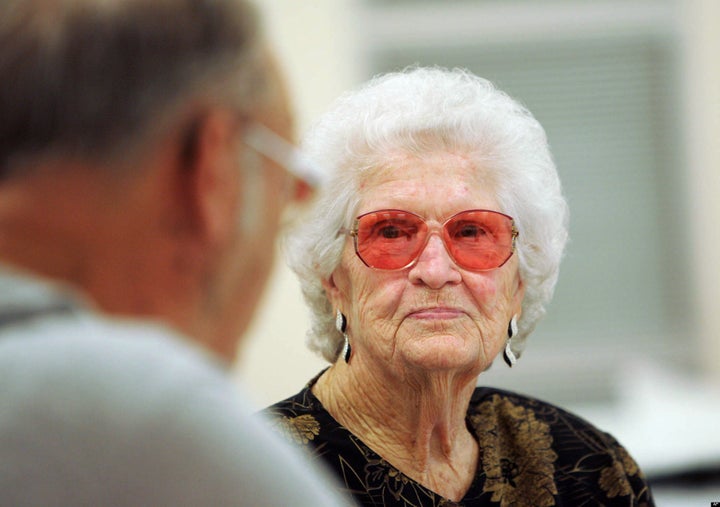 Exclusion and ostracism are more often than not considered playground problems, but abuse isn't limited to younger age groups.
Doris Lor, a retirement community member living in Chandler, Arizona has been met with bullying by community members since she moved into her home in 2003, according to ABC News.
Lor, who lives in a community of about 1,100 residents 55 years and older, says she's been barred from using the community's clubhouse by a group of residents. She now regrets not renting her home, as she feels the hassle associated with moving may be too much for her.
"There is a clique here that is meaner than mean," Lor told the Arizona Republic. "The first time I went to the recreation center, a man yelled at me, 'This is a private club. You aren't welcome here.' "
Lor's case isn't an isolated incident. While many senior centers have codes of conduct and established rules, bullying among seniors still occurs, both verbally and nonverbally.
Melanie Starns, an assistant Arizona Department of Economic Security director overseeing the Aging and Adult Services Division, said her staff often hears stories about bullying, but they do not keep statistics on them.

"It's a pretty big deal. The mean girls were there in school and as we get older, they are still around," she said.
In some cases the problems may be caused by dementia or any number of problems that may arise along with old age, Ken Budd, executive editor of AARP, The Magazine told ABC News.
Nationally, bullying among seniors is an issue. When the Akron Beacon Journal held a call-in about bullying in Northern Ohio following incidents that grabbed national attention, they were surprised about the number of seniors calling in, reported the Republic.