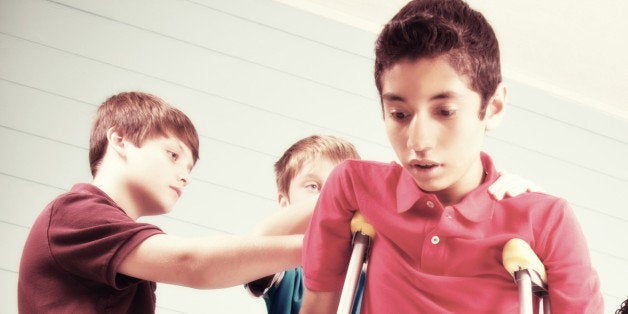 When a 10-year-old student with ADHD and a speech disability talks in a high-pitched voice, gym class can become a nightmare. Other students call him "gay" or a "weirdo." He becomes yet another student with disabilities who gets bullied at a higher rate than his peers -- a problem the federal government has been tracking for years.
Since 2009, the feds have received 2,000 complaints of such incidents. But until now, due to the nature of his disability, the gym student might not have received the same federal anti-bullying protections as many of his peers -- even though he is legally entitled to it.
The Education Department's Office of Civil Rights is seeking to change that. This week, Assistant Secretary of Civil Rights Catherine Lhamon sent a letter with new legal guidance to the nation's public schools in an effort to clarify that federal anti-bullying protections extend to about 750,000 more students than schools think.
The gym student, as described in Lhamon's letter, is representative. He's an example from the new guidance, and he receives his special education services under the Rehabilitation Act of 1973's Section 504, the category of students whose coverage is clarified by the guidance.
Before this week's letter, the Education Department's most recent guidance on this issue came in 2013 from its special education office, which oversees the enforcement of the Individuals with Disabilities Education Act. But not all students with disabilities are covered by IDEA -- in fact, about three quarters of a million students are entitled to special education services under Section 504, but not under IDEA. And in many cases, these students have been left out of schools' attempts to police bullying.
"We were frankly surprised and dismayed when we learned that there had been some confusion after the 2013 document," Lhamon told The Huffington Post. "People didn't understand that students who don't receive IDEA services are nonetheless entitled to the protections against bullying that we're talking about."
The new letter, which comes during National Bullying Prevention Month, aims to clear up the confusion and extend protections to more students. Under federal law, most students with disabilities have a right to a "free and appropriate public education," but in some cases, the letter says, bullying can prevent them from receiving it -- pushing schools into the realm of noncompliance.
Under Section 504, a civil rights law, the example student is entitled to a "free and appropriate public education," and receives speech therapy and behavioral supports. Lhamon's letter describes a scenario where, three months into the school year, the physical education teacher notices the child enduring painful taunting. He sees students telling the child to "ask other students inappropriate personal questions."
But instead of reporting it to the principal, the teacher tells the student that he needs to tune it out and focus on "getting his head in the game." The bullying worsens, and the student recedes from social life to the point where he misses speech therapy. Like the gym teacher, the speech therapist also does not report the student's absence.
The new guidance clarifies that this school would be out of compliance with federal law. The school knew about this case of "disability-based harassment," and the gym teacher "not only failed to provide the student behavior supports [entitled by his 504 plan] ... but also failed to report the conduct." As a result, the student's right to public education has been violated. He is participating less and losing out on speech therapy, a form of academic support.
An investigation into the school would result in a special resolution with the district that would require a re-evaluation of the student's services, as well as counseling for the student and the development of school-wide anti-bullying policies and other federally mandated remedies.
When bullying occurs, the guidance specifies, schools must assess whether the bullying is related to a student's disability, and whether the bullying affects the student's ability to receive a free and appropriate public education. Investigations into schools can be triggered when schools knew or should have known about disability-related bullying but did not report or respond to it.
"It's a clear statement that students with disabilities are being disproportionately bullied and that ... [the federal government] is going to enforce the law that prohibits that," said Denise Marshall, who heads the Council of Parent Attorneys and Advocates, an organization of lawyers who represent the parents of students with disabilities.
After the bullying occurs, administrators should formally reconvene to assess whether it has affected the student's educational opportunities -- and adjust the student's services accordingly if it has. While special education law already calls for a constant re-evaluation of students' needs, Lhamon said, that "is the world I would like to live in, not the world we actually live in." She wants to ensure that once schools assess the basis of a bullying incident, they then consider "whether that bullying has impeded the student's access to education."
According to the letter, there are "no hard and fast rules" in determining whether a student's education has been interrupted, but "the onset of emotional outbursts, an increase in the frequency or intensity of behavioral interruptions, or a rise in missed classes or sessions of section 504 services would be generally sufficient."
Currently, Marshall said, anti-bullying laws are "unevenly or ineffectually enforced" for students with disabilities. The current legal standard is often difficult to prove in court. Marshall called the new guidance "a positive step," but added that it remains to be seen how much difference it will make.
A representative from the Council of Administrators of Special Education did not immediately respond to a request for comment.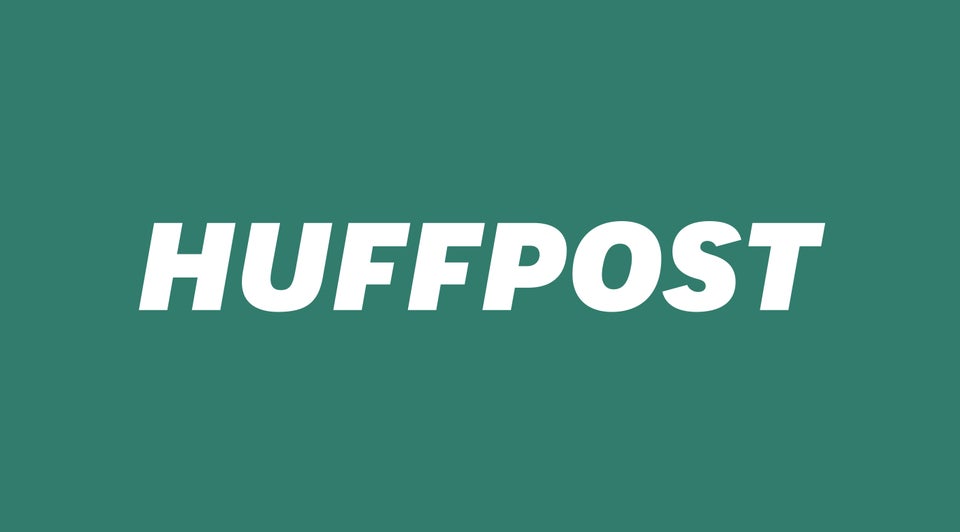 11 Paranoid Obama Conspiracy Theories
Popular in the Community