On Thursday morning, feminist-leaning dating app Bumble posted a picture to Instagram that read: "For every like this post gets, Bumble will donate a dollar to Planned Parenthood." The post received 28,747 likes by the time the campaign ended at 3pm on Thursday.
"This isn't a political post," the caption reads. "Our team is a mixing pot, some of us are Republicans, some are Democrats, some are Independents, and some aren't even from America. But every single one of us knows how important it is for women to have safe and affordable healthcare."
The spokesperson said that Bumble's team is primarily made up of women, who understand and value the fundamental rights of women. While the team's opinions vary regarding the presidential election, they all agree on the vital importance of Planned Parenthood:
We feel strongly that having access to reproductive and female healthcare is very important. One team member pointed out that Planned Parenthood saved her life in college, as she did not have access to health insurance and used planned parenthood for her yearly exam. They detected early stages of cervical cancer, and were able to change the course of her health. It's too often that women will go years without exams because they can't afford to be seen, and Planned Parenthood is accessible and affordable healthcare for women.
Below is a mock illustration of Bumble's check for $28,747 to Planned Parenthood that the dating app posted in a blog Thursday afternoon.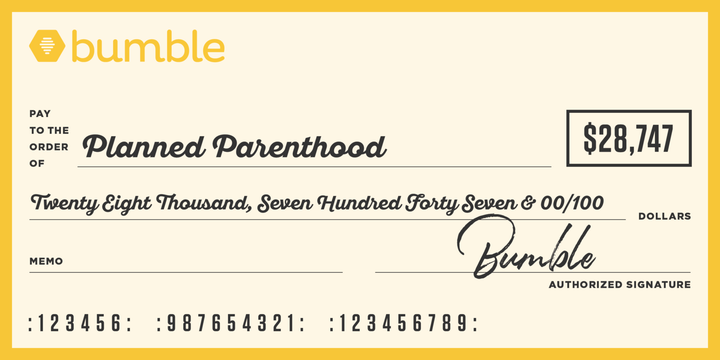 "We feel Planned Parenthood is a natural extension of empowering women to take care of their bodies, giving them the right to accessible health care, as well as the ability to make the best choices for them," the Bumble spokesperson said. "This isn't about one particular women's health matter, it's about providing women with access to all of the proper healthcare ― reproductive healthcare included ― that they need."
Women helping women helping women? All we have to say is:
Related
Before You Go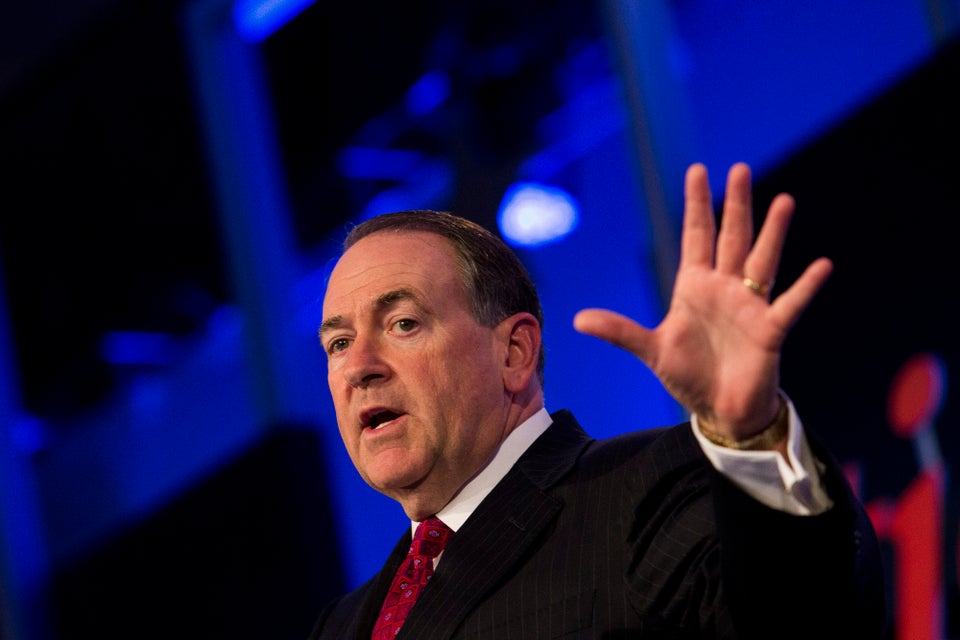 18 Distressing Things The GOP Has Said About Planned Parenthood