A pair of House lawmakers introduced bipartisan legislation Tuesday to ban "bump stocks," the devices that allowed the Las Vegas mass killer to fire semi-automatic assault rifles nearly as fast as machine guns.
The bill, authored by Reps. Carlos Curbelo (R-Fla.) and Seth Moulton (D-Mass.), would "prohibit the manufacture, possession, or transfer" of bump stocks and similar devices, such as trigger cranks that simulate automatic gunfire. The Las Vegas shooter, Stephen Paddock, used 12 firearms retrofitted with bump stocks when he killed 58 people on Oct. 1 ― the deadliest mass shooting in modern U.S. history.
"For the first time in decades, there is growing bipartisan consensus for sensible gun policy, a polarizing issue that has deeply divided Republicans and Democrats," Curbelo said in a statement. "This common-sense legislation will ban devices that blatantly circumvent already existing law without restricting Second Amendment rights."
The bill is one of several offered in the wake of the shooting. Last week, Sen. Dianne Feinstein (D-Calif.) introduced her own legislation aiming to ban bump stocks. The Curbelo-Moulton measures, however, is the only bill that has bipartisan support with 20 initial co-sponsors, nine of which are Republicans.
House Republican co-sponsors include Peter King (N.Y.), Leonard Lance (N.J.), Patrick Meehan (Pa.), Ed Royce (Calif.), Chris Smith (N.J.), Erik Paulsen (Minn.), Ryan Costello (Pa.), Ileana Ros-Lehtinen (Fla.) and Charlie Dent (Pa.).
Still, any attempt at gun legislation would face tough odds in a Republican-controlled Congress. Notably, the list of GOP co-sponsors to the Curbelo-Moulton legislation includes mostly moderates and no representatives from the South.
Moreover, it's not clear what method GOP leaders in Congress and the White House prefer to address bump stocks. Democrats have said they prefer congressional action. The National Rifle Association, the powerful gun rights advocacy group, on the other hand, has said bump stocks should be subject to "additional regulations" ― suggesting it favored administrative action over legislation.
The NRA also encouraged Congress to pass a concealed carry reciprocity bill, which would significantly loosen gun restrictions by requiring states to recognize concealed-carry gun permits from all other states. Such a provision, if tacked onto a measure like the Curbelo-Moulton bill, would likely lose Democratic support.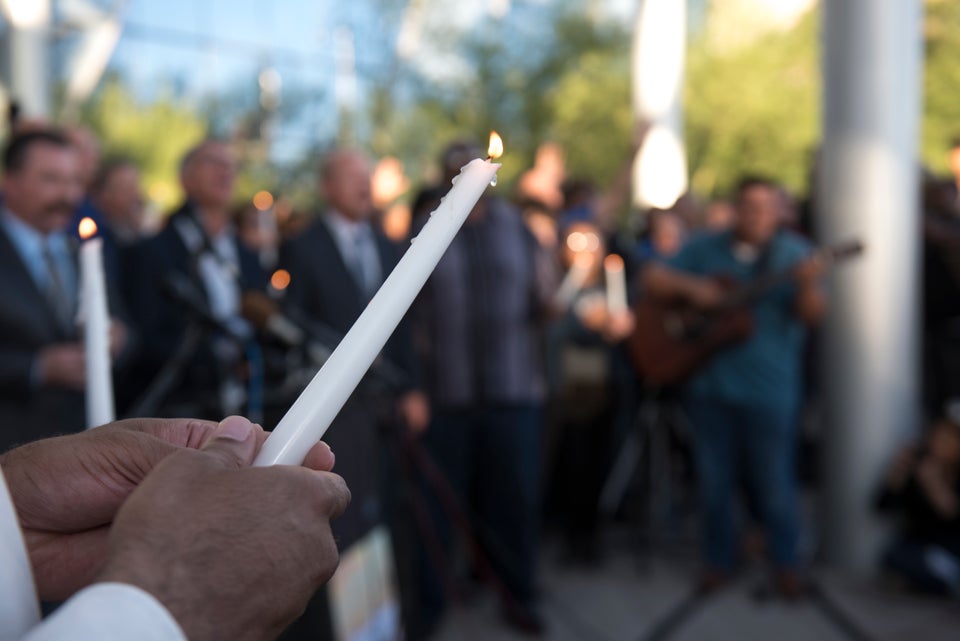 Las Vegas Vigils
Popular in the Community