by Gayle Snible, The New York Public Library
Dr. Seuss, Maurice Sendak, Margaret Wise Brown, Eric Carle, Richard Scarry, Ezra Jack Keats. These are the authors and illustrators that come to the grown-up mind when thinking of popular children's books. Do you remember reading The Very Hungry Caterpillar to your kid? Or when your mom or dad read The Cat in the Hat to you? Nostalgia often reigns when discussing children's books.
But the truth is that a huge number of new children's books are published each year. According to The Library and Book Trade Almanac (formerly known as The Bowker Annual Library and Book Trade Almanac), approximately 22,000 books for grades PreK-6 were published in 2009 alone. How does one find the great children's books?
One method is by trial and error at your public library, another is to scan endlessly through Amazon reviews online. Or you can buy or check out books that have received awards or some other form of recognition (just keep in mind that many great books don't receive such accolades).
Enter the Ezra Jack Keats (EJK) Awards, established in 1985 and presented jointly by The New York Public Library and the Ezra Jack Keats Foundation. There are two annual Keats Awards, the New Writer and the New Illustrator Award. "The EJK Book Awards are unique in that they celebrate the stories of a broad spectrum of our diverse population," says Deborah Pope, Executive Director of the Ezra Jack Keats Foundation. "In a culture of information overload the EJK Book Awards serve as a bright marker alerting educators and parents to books of beauty and quality that might otherwise go unnoticed."
The Awards' namesake, Ezra Jack Keats, illustrated over 85 children's books and authored of 24 of those. The Snowy Day is Keats' most well-known book, and Keats is known for introducing multiculturalism into mainstream American children's literature through the use of Puerto Rican and black characters and using urban settings (ie: "the city") to tell his stories.
"Ezra Jack Keats is an icon who has been followed by writers and illustrators of children's books," states Julia Chang, Public Programs and Lifelong Learning for Children and Families, The New York Public Library. "By his lead, great picture books have been created. Children see and hear how words and pictures connect, and learn language, form relationships between parent and child, and develop a love of reading."
This year, the Ezra Jack Keats New Illustrator Award went to Tao Nyeu for Bunny Days (Penguin), and the New Writer Award was given to Laurel Croza for I Know Here (Groundwood Books). Each exemplifies different characteristics that comprise excellent children's books.
Nyeu's Bunny Days consists of three stories: "Muddy Bunnies", "Dusty Bunnies", and "Bunny Tails". Bunnies get accidentally splashed with mud from Mr. Goat's tractor; Bear cleans them up by putting them into the washing machine, then hangs them on a clothesline. Mr. Goat unknowingly snips off the bunnies' tails while gardening; Bear sews their tails back on. The visuals are incredibly clean and graphic; Nyeu refers to her style as "psychedelic pastural".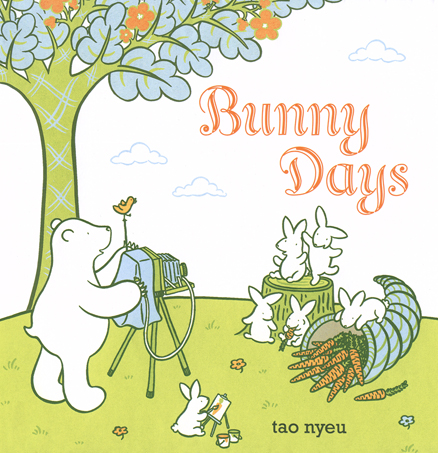 "The see of this book was the visual of bunnies hanging on a clothesline," says Nyeu. "My book ideas generally begin with a funny image in my mind and then I start to build a story around that image." Nyeu carried her story ideas around on a slip of paper that she occasionally shared with friends. "That's funny, but that's not appropriate. You can't put bunnies in a washing machine," they'd say.
Nyeu resolved her "questionable bunny values" (her words) and continued to illustrate and write the book. "I have found that children instantly recognize the ridiculousness of each situation and enjoy going along for the ride. Every time I read this book to a group of children, I ask if it is okay to put bunnies in the washing machine, and I get a resolute 'NOOO!' in response." The adorable and funny bunny situations in Bunny Days also make it an enjoyable read for adults, an important attribute not always considered for children's books.
Laurel Croza's I Know Here is just as entertaining, though a bit more serious in topic. A little girl contemplates an upcoming family move from Saskatchewan to Toronto. "I've seen my mom and my little brother Stephen waving up to me as swooped low over our trailer in a five-seater airplane," Croza writes. The girl asks her teacher "Have people in Toronto seen what I've seen?" The girl draws pictures of her current home and vows to bring them with her to Toronto. The book concludes "This is what I know. Here."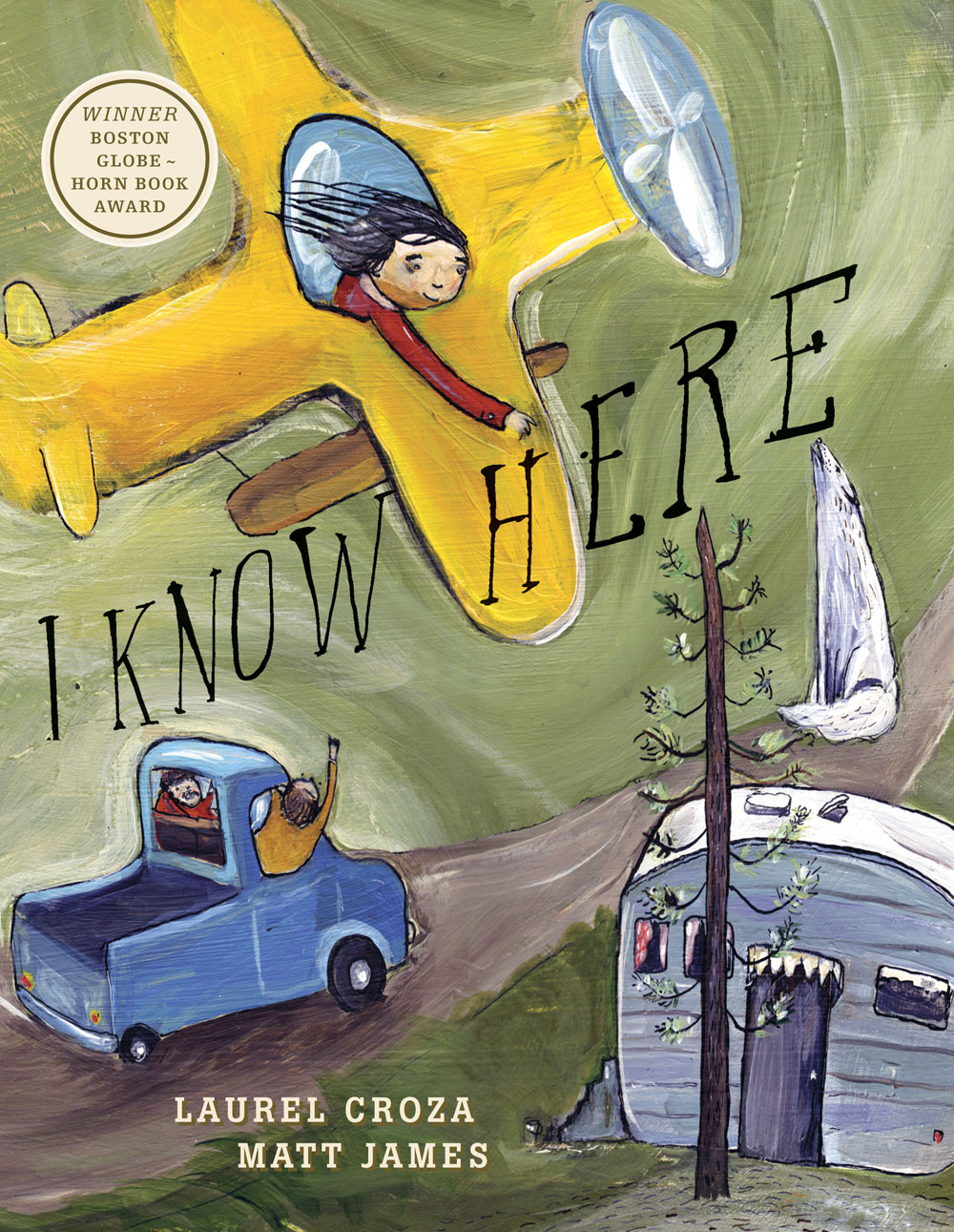 The book started as a story written in Croza's own adult voice, as she looked back "at childhood memories of living in a tiny community of trailers, on a single gravel road, beside a dam my dad was helping build in north-eastern Saskatchewan....The original story and the memories it stirred up haunted me in a melancholy but loving ghost kind of way so much that the following year I rewrote it, this time in a children's voice: 'This is where I live. I don't know Toronto. I know here.'"
The idea of moving to another city and home is universal, and this book is a great way to initiate conversation with a child. "It could be written about any neighborhood: a child walking down a city road, a rural road, or a road in the middle of the bush (as in I Know Here)."
"Just being mentioned in the same sentence as Ezra Jack Keats is an unbelievable honor. It inspires me to keep writing," continues Croza. Yes, there is another book in the works, she says, "From There to Here - about what happens to the little girl when she arrives in Toronto."
Calling all HuffPost superfans!
Sign up for membership to become a founding member and help shape HuffPost's next chapter