You might expect Fuzzy Pants to hate people.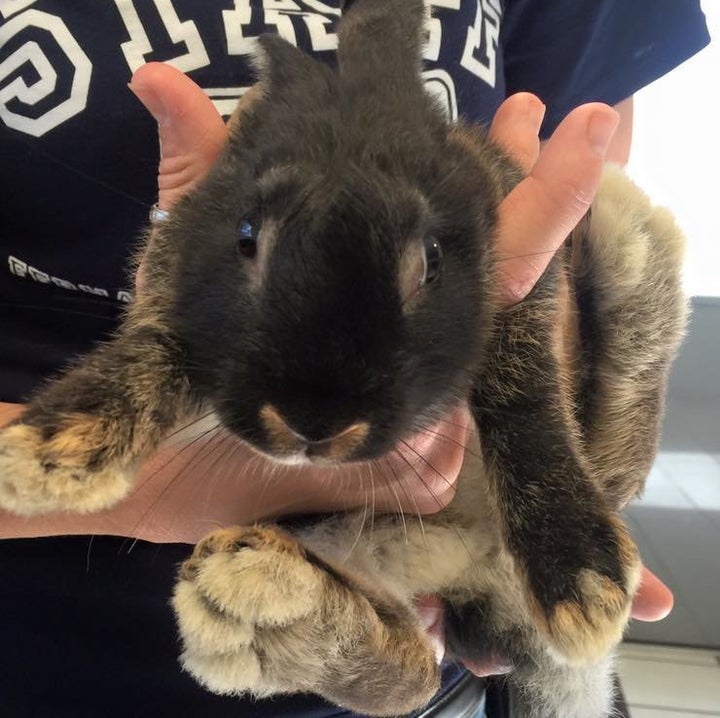 "She's trusting, she has unconditional love," Jennifer Macbeth, president of the rescue, told The Huffington Post. "She comes up to be petted and have her little nose rubbed."
Fuzzy — who was previously misidentified as a male — miraculously did not suffer any organ damage from the abuse. She does have multiple broken bones, including a broken pelvis, that will likely take a few months to heal. But her progress so far has been good.
"Physically, emotionally, mentally, spiritually she's doing fantastic," Macbeth said. "Way better than expected."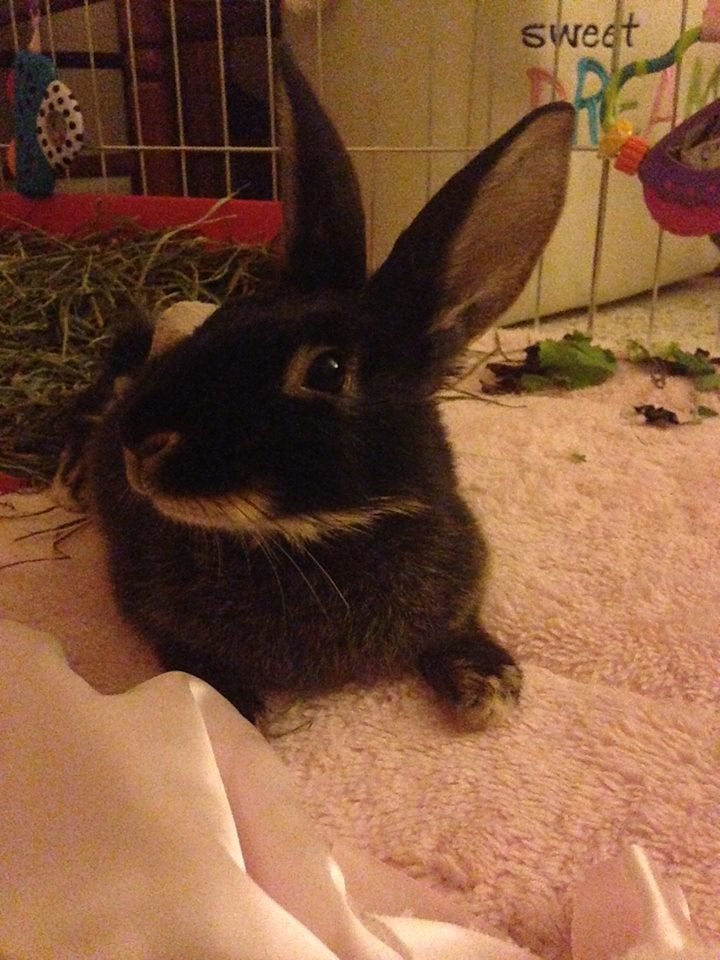 Fuzzy was "probably an Easter purchase" bought "on a whim" for the holiday, she said, noting that bunnies and small chicks bought or given as gifts on the holiday often meet sad fates when the novelty wears off and their owners tire of them.
She added that while there's been a lot of anger towards the girls who hurt Fuzzy, the public should focus less on revenge, and more on hoping the 13 and 14-year-olds get the help they obviously need.
"There's a misconception about rabbits that they don't really do anything," she said. "Nothing is further from the truth … they make amazing, wonderful, loving companions."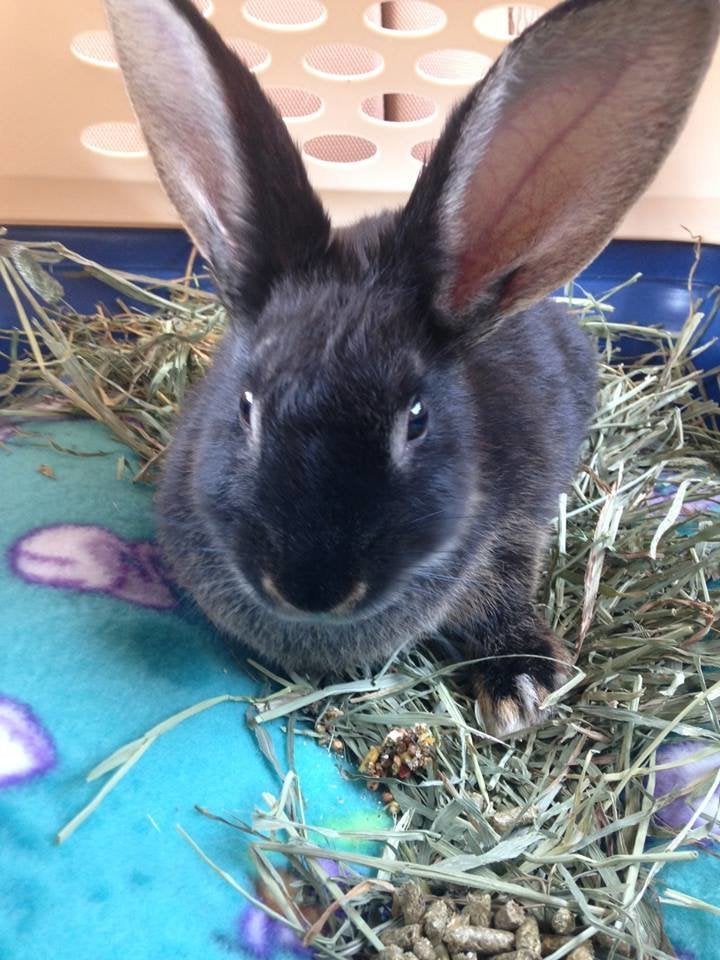 Domestic rabbits get that undeserved reputation because people often confine them to cramped cages or even keep them locked up outside in hutches, where they don't have the ability to engage in natural behaviors like running, or socializing with their humans.
Pet rabbits, she said, should be considered a "part of the family" as much as a cat or dog would.
And though there's been a ton of public interest in adopting Fuzzy Pants, Macbeth noted that her rescue group has plenty of other rabbits who are in need of homes, and who would wouldn't need as much specialized attention as Fuzzy. Macbeth urges people looking into rabbits to go to animal shelters and rescues, rather than a pet store or breeder.
Since Fuzzy is still recovering, she currently has her own room in Macbeth's home (Macbeth noted on Facebook that Fuzzy's injuries requires her to temporarily have restricted space, so her pen is smaller than it would be otherwise.)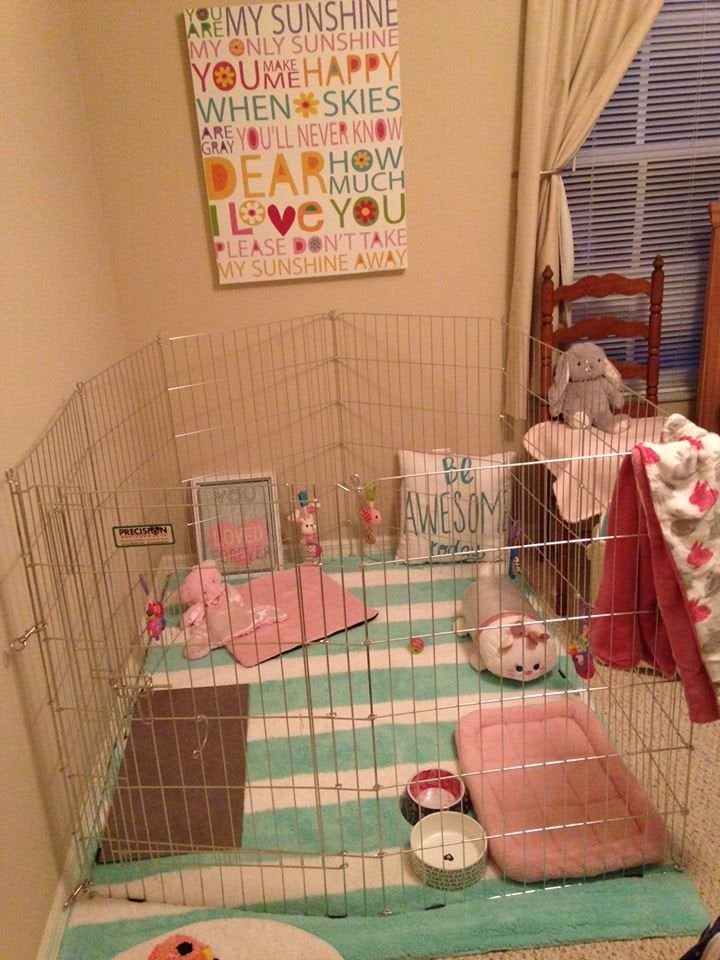 She may be put up for adoption when she's recovered, but if it turns out that her injuries will require lifelong special care, she'll stay as a permanent resident of the rescue. Macbeth said Fuzzy could be a "really good spokesperson" for teaching people about issues like animal abuse.
And there's certainly a lot humans could learn from Fuzzy Pants — especially about compassion and forgiveness.
"That's the thing I think animals can teach us," she said. "How they just trust us as their companions and how forgiving they are of our faults."
Related
Before You Go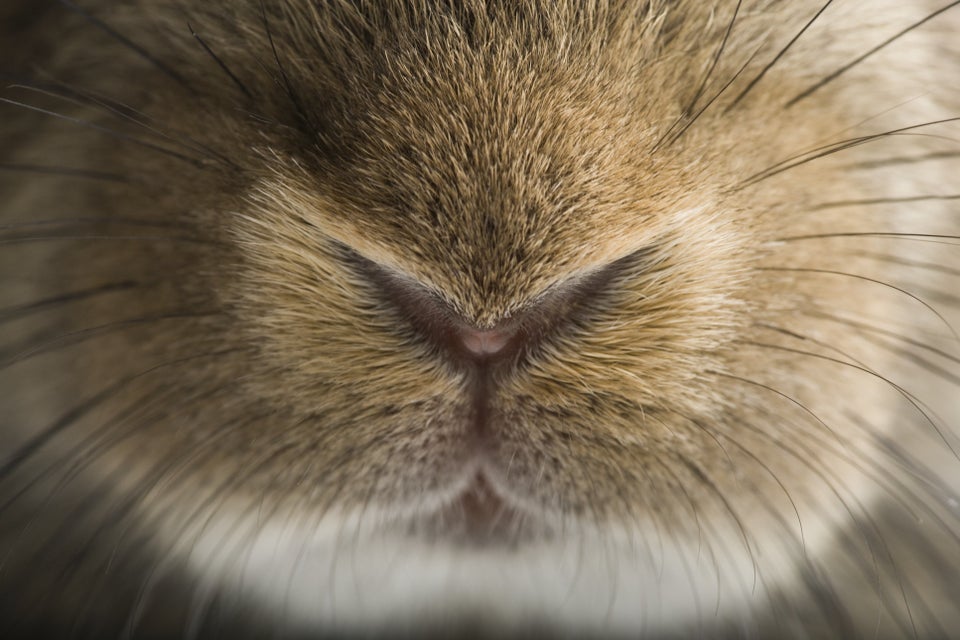 Rabbits (And Hares) Rule