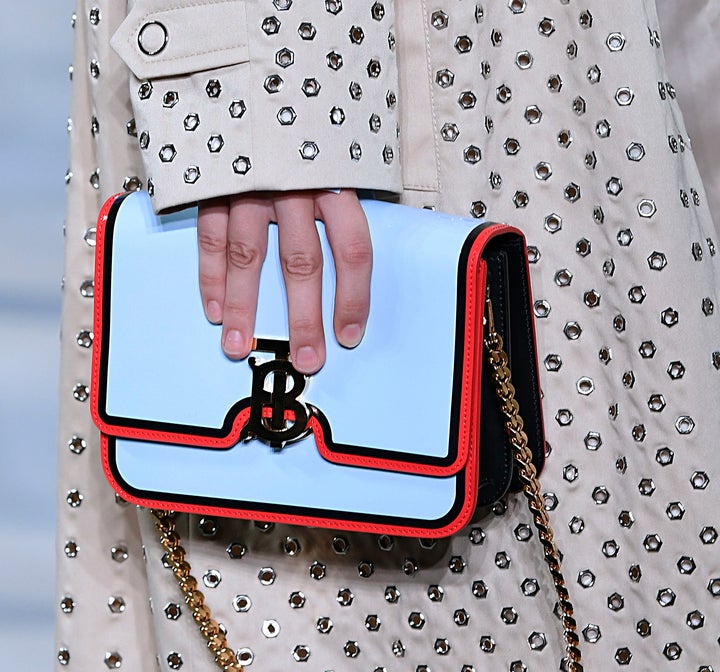 It was embarrassing. The Burberry burn — #burnberry on social media — broke as a huge story in July, just two months after the brand announced it was a core signatory to Making Fashion Circular, an initiative aiming to design waste out of fashion and keep resources in circulation. When you cremate clothes, that's obviously not going to happen. The materials are lost. It's the antithesis of the circular economy.
The company moved to stem the fierce criticism and this month announced it would immediately cease incinerating clothes. But the backlash shined some light on the practice of destroying fashion. Burberry had not tried to hide its use of incineration, which was listed in its 2017/2018 annual report under "finished goods physically destroyed during the year." But most brands don't talk publicly about the practice, which they have no obligation to disclose.
So why do they do it? Most often, the reason is to avoid devaluing the brand; there is a terror of what discounting would do to prestige. Some brands, such as Chanel, never discount. The idea is, keep it scarce and you keep it exclusive.
Over the last two years, Cartier owner Richemont, for example, has bought back about $575 million worth of watches from retail partners to avoid having the timepieces sold more cheaply on the gray market of unauthorized retailers. Most were destroyed, and the parts were recycled.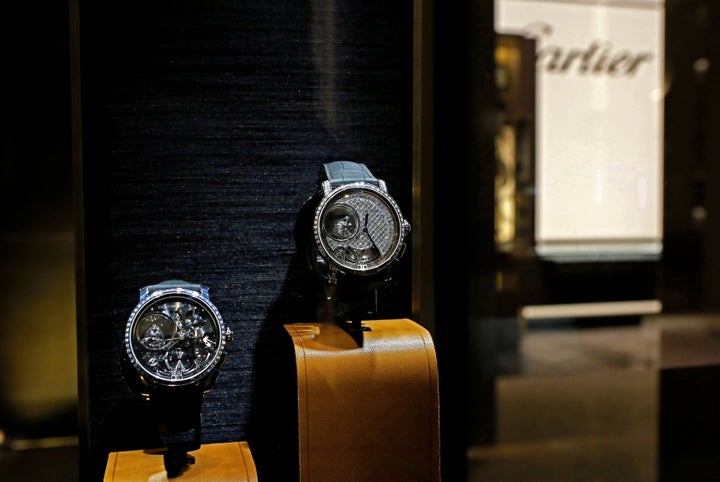 It's not just high-end brands that are destroying their stock. Fast fashion is at it too. In 2017 it was revealed that fashion behemoth H&M — which has made much of its green agenda with recycling points in stores and what it calls a Conscious Collection — burned about 19 tons of obsolete clothing (the equivalent to 50,000 pairs of jeans) in a waste-to-energy facility run by one of Sweden's energy giants, Mälarenergi.
H&M said that the clothes were unsellable for safety reasons — for example, they didn't meet restrictions on chemicals or had been damaged by mold. The company used the same defense again this month after the German current affairs program "Frontal 21" dedicated a show to an investigation into the burning of unsold H&M stock in Germany, alleging that the brand destroyed 100,000 pieces of clothing unsold from multiple seasons.
And Nike was the subject of a New York Times article in 2017 that alleged the company slashed clothing and shoes to render them unwearable before disposing of them.
Public outcry over the destruction of fashion overstock shows that these methods of disposal carry an unofficial public approval rating close to zero. To input all the resources, emit so much pollution and waste and then destroy those clothes is pure madness, given the ecological emergencies we face.
The energy needs of fashion are incredible. More often than not — particularly in fast fashion — these demands are shouldered by developing economies with scant or patchy energy cover. A Cambodian factory producing garments for export, for example, needs power to iron and dye clothes. The French environmental organization Geres estimated that garment factories in Phnom Penh burn through 2.3 million cubic feet of wood every month. To feed wood-fired boilers, factories are clearing old-growth forests.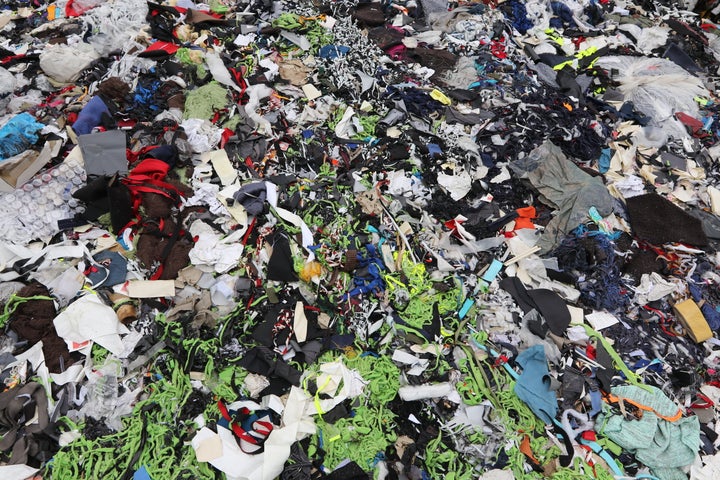 There are moves to change the practice of destroying fashion overstock, although few address the issue in any systematic way. An insider from the luxury goods sector who wished to remain anonymous said that the days of luxury design houses' incineration of substantive collections that have failed to sell is probably gone. "Instead, there's a cascade. Unsold stock is put through outlets, or garments and accessories disassembled and used in different ways. For example, the hardware like the zips and buttons can be removed. Incineration is the last resort."
When it comes to this cascade, luxury goods brands have more options and more leverage than fast fashion brands. There are arguably more opportunities to reclaim their products and re-enter them in the supply chain. But fast fashion brands, already at low price and high volume, shouldn't expect to be invited into discount luxury outlets anytime soon.
Because fast fashion makes up the lion's share of the average wardrobe and is bought and discarded quickly, when we talk about today's out-of-kilter fashion consumption and disposal, we are really talking about this market.

Many people look to clothing recycling as a more acceptable and promising way of managing our fashion waste. Sure, there is vast potential; that is a given when the entry point is runaway consumption and resource use. But anybody who thinks we can miraculously scale up fashion recycling to counteract overproduction is verging on the delusional.
There is progress being made in the pursuit of recycled fiber. You might have noticed a big increase in the amount of fashion on the market made of yarn from recycled waste fishing nets, for example.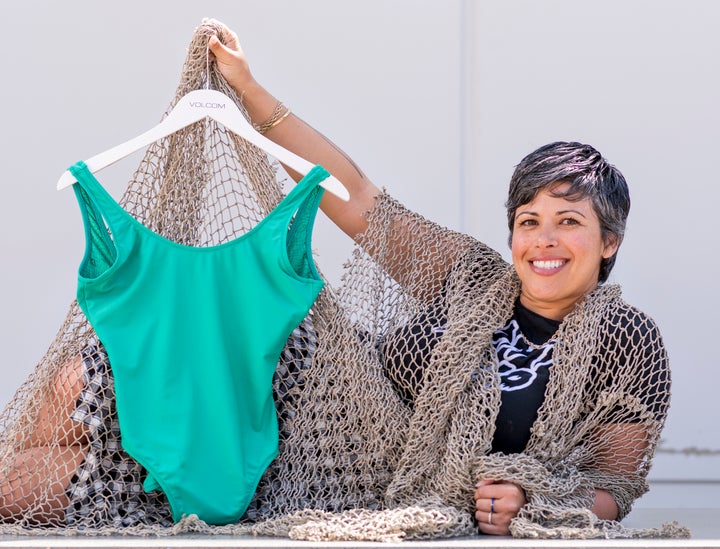 But this is still mostly tinkering around the edges. What's important to understand: It's not exciting innovation that will make recycling viable but dull old legal curbs on retailers, manufacturers and distributors. Here, France leads the way.
Regulation there now means that fashion producers must take responsibility for the end of life of the clothing they put on the French market, usually through participation in collecting and recycling programs. Other French initiatives are trying to limit the amount of different sorts of fibers that fashion producers may place on the French market. Complexity is the enemy of all recycling schemes.
But this French revolution is an anomaly. Elsewhere, including the U.S., there seems to be little appetite to curb the unsustainable habits of brands and get them to take real responsibility. The fact is that with a global fashion inventory this huge, even with an injection of good ideas and innovation, recycling will never triumph.

This brings us to a difficult conclusion as consumers. We hate incineration and destruction generally, but we're continuing to prop up the low-cost, high-volume system that makes it an inevitability. It's estimated that we buy about 60 percent more clothes annually than we did in 2000 and wear each item less before ditching it. Per capita, Americans send about 70 pounds of textiles a year to landfills. When are we going to look at our own consumption habits and demand that fashion brands produce fewer clothes?
For more content and to be part of the "This New World" community, follow our Facebook page.

HuffPost's "This New World" series is funded by Partners for a New Economy and the Kendeda Fund. All content is editorially independent, with no influence or input from the foundations. If you have an idea or tip for the editorial series, send an email to thisnewworld@huffpost.com
Related
Popular in the Community