Romeo, oh Romeo. You are swiftly becoming our favorite member of the Beckham clan.
The pint-sized "fashion-lover"stars in yet another new Burberry campaign, and this time there's a super cute video that goes along with it.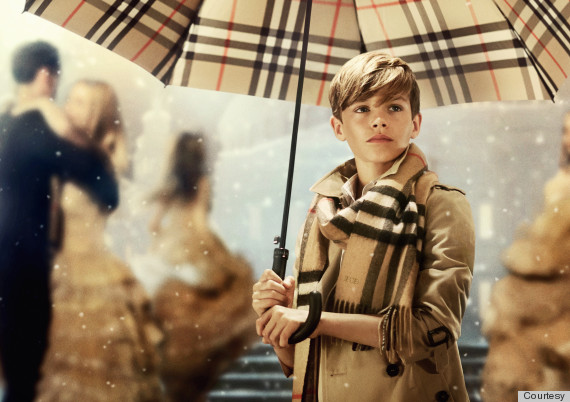 "From London With Love" is the UK-based brand's four minute, theatrical Christmas ad that director and CEO Christopher Bailey calls "a celebration of everything we love at Burberry." If choreographed dancing, matching classic trench coats and an abundance of gold sparkle don't quite do it for you, perhaps seeing Romeo bust a move will (skip to the 1:20 mark to see him in action).
Mini Becks proves that not only does he take after his parents' sense of style, but that he can cut a mean rug, too. Oh, and did we mention he spends most of the video (in which his job is to deliver the gift of love) smiling adorably? Yeah, it's seriously cute. You're going to want to take a look.