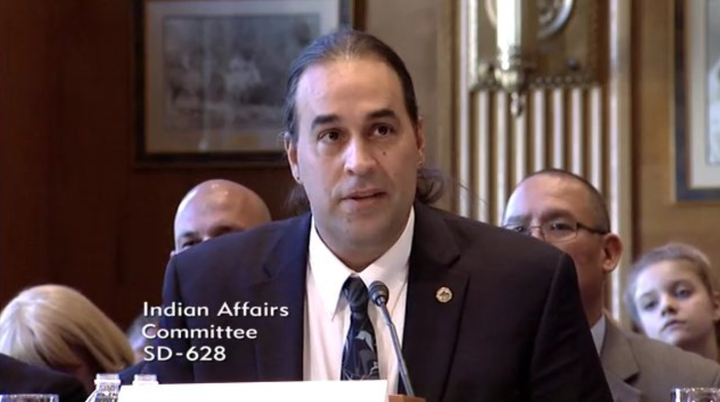 WASHINGTON — Bryan Rice has resigned just six months after Interior Secretary Ryan Zinke appointed him to lead the Bureau of Indian Affairs, multiple sources familiar with the situation told HuffPost.
Politico first reported Rice's departure on Thursday.
The bureau, which is part of the Interior Department and handles government relations with more than 500 federally-recognized tribes, has made no official announcement about Rice's departure. Agency officials are not discussing details of his resignation.
"It is our policy not to discuss DOI personnel matters in the press," BIA spokeswoman Nedra Darling said in an email. She ignored follow-up questions about whether Rice was still employed.
The resignation comes roughly two weeks after the agency's internal watchdog concluded that poor Interior Department staff record keeping made it impossible to determine if the reassignment of dozens of senior agency staff last year was legal. Nearly a third of the transferred staffers were Native American, Talking Points Memo reported.
Rice's resignation was effective as of Tuesday, according to an email circulated among BIA staff on Thursday. The email, a copy of which was reviewed by HuffPost, said that it was unclear why Rice had decided to leave his position.
When Zinke announced Rice as his choice to lead the bureau in October, he said the veteran Interior official "has a wealth of management expertise and experience that will well serve Indian Country."
"I have full confidence that Bryan is the right person at this pivotal time as we work to renew the department's focus on self-determination and self-governance, give power back to the tribes, and provide real meaning to the concept of tribal sovereignty," Zinke said.
Rice is a member of the Cherokee Nation of Oklahoma and previously led Interior's Office of Wildland Fire beginning under the Obama administration in 2016.
Rice could not be reached for comment Thursday.
Popular in the Community