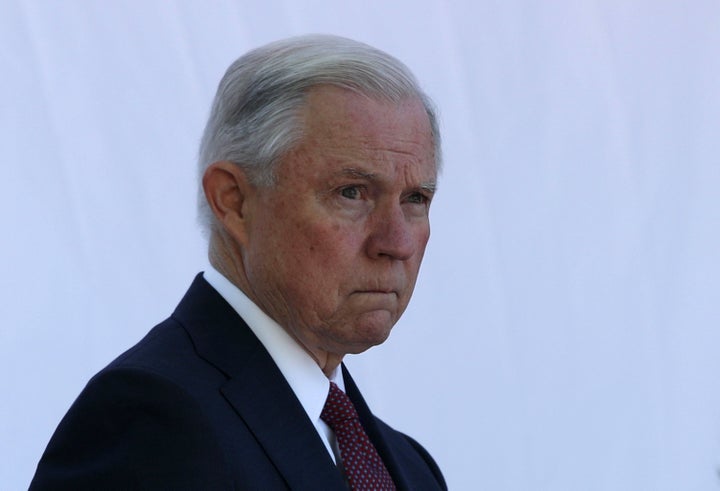 WASHINGTON ― The federal Bureau of Prisons has quietly fired an education specialist the Justice Department hired to serve as the first "superintendent" of the educational system within federal prisons, HuffPost has learned.
The Obama administration brought on Amy Lopez last year to overhaul educational programs for federal prisoners, with the hope of easing their re-entry into society and reducing recidivism. Lopez was fired last week ― leaving the future of the reform efforts under President Donald Trump in doubt.
"They're shitcanning it," a person who worked on the prison reform efforts disclosed to HuffPost this week. "It's tragic. This is really tragic." Another person familiar with the status of the program said the initiatives had been "canned or placed on hold" covertly.
Lopez declined to comment on Thursday, saying she needed to speak with a lawyer before she could talk to a reporter. A Justice Department spokeswoman said Thursday she was not aware of Lopez's firing or broader changes to the prison reform plans the Obama administration put in place, and referred questions to the Bureau of Prisons. A BOP spokeswoman said Friday morning that the agency had "no announcements or updates regarding our programs at this time." The BOP spokeswoman did not respond to questions about Lopez's firing or the status of some prison reform initiatives.
Lopez "uprooted her whole life" to take the job as superintendent of the BOP's education, according to a person who worked on the efforts. In November, Lopez left a job in Texas, where she had worked as an educator in the prison system. The job she accepted under former President Barack Obama would have put her in charge of what DOJ called a "semi-autonomous school district within the federal prison system," with the goal of giving prisoners the opportunity to earn their high school diploma and pursue post-secondary studies.
Former Deputy Attorney General Sally Yates, who was largely driving the prison reform initiative, said in a press release in November that the changes would "make our prisons more effective" and reduce recidivism ― and therefore prevent crime ― by "equipping inmates with the tools they need to successfully reenter society." The plan also included more opportunities for inmates with learning disabilities and a pilot program in which inmates would be given customized tablets for online education.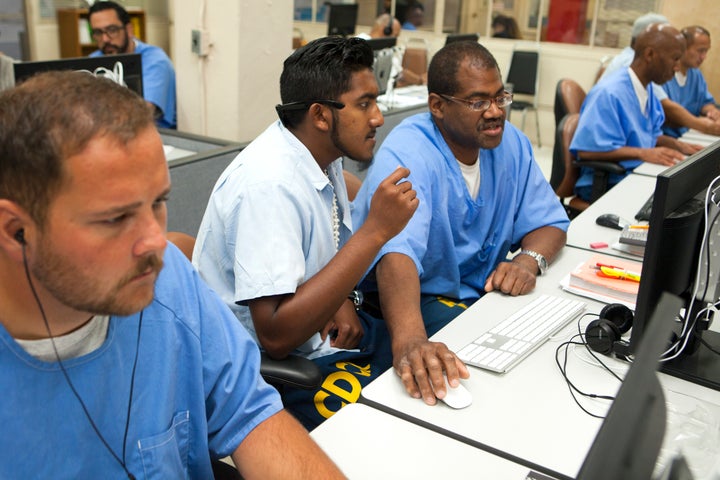 Attorney General Jeff Sessions appears to disagree with efforts to expand educational opportunities for inmates. In a 2015 congressional hearing, then-senator Sessions said that education and programs for inmates did not "seem to have much benefit." On prison and criminal justice issues more broadly, he's broken with the Obama administration. Shortly after taking over the DOJ, he reversed a policy Yates had put in place that would have curtailed BOP's use of private prisons. And Lopez was fired the same week that Sessions ordered federal prosecutors to take an aggressive approach to federal crimes in all instances, including drug offenses, which will almost certainly lead to an expansion of the federal prison population.
There's no clear indication at this point that either Sessions or Deputy Attorney General Rod Rosenstein ordered Lopez's firing or a suspension of the reform initiatives more broadly. A Justice Department spokeswoman said it "was a purely BOP thing," and a former senior DOJ official familiar with the status of the BOP initiatives said they were told there had not been any formal directive from current DOJ leadership. The former official said the reform plan hadn't been a major topic during transition meetings between Obama and Trump administration officials, and they had hoped the new DOJ leadership would recognize the programs contributed to public safety.
"The thing that really drove all of these education reforms was not 'Let's all provide warm and fuzzy services to prisoners.' It was hard recidivism data which shows that education ― specifically high school diplomas ― has enormous impact on recidivism," said the former senior DOJ official.
Thomas R. Kane is currently the acting director of the Bureau of Prisons, a role he has filled since January 2016. He's been with BOP since 1977, and had previously served stints as acting director. While it was Yates who pushed for the prison reform efforts, Kane had been supportive of the initiative, according to the former senior DOJ official.
But Kane isn't the permanent director, and finding someone to head the massive organization has been a challenge. Current BOP staff interested in potentially landing the top job likely have an interest in pleasing the new DOJ leadership, even if there isn't an express directive to kill Obama-era prison reform efforts at this point. There's also skepticism from the BOP's powerful union, and outside pressure to kill various Obama administration reform initiatives from conservative groups like Judicial Watch.
A BOP spokesperson declined to answer specific questions about the status of several components of the reform initiatives, though they did say that prison staffers currently assist federal prisoners re-entering society in obtaining state identification "when feasible." (That initiative began under Obama.) But a webpage referring to those programs is marked as "archived content" on the Justice Department site, with a disclaimer stating that the "information here may be outdated."
Before the reform project, funds dedicated to educating inmates were allocated to each federal prison to spend as they saw fit. There was no standardization of the education programs, said a person who worked on the reform project. But most prisons focused on helping prisoners pass the General Education Development test, or GED, which was less useful for inmates re-entering society than an actual high school diploma. Special education, post-secondary and English-as-a-second-language classes were not available in every facility or, if they were, they were not up to standards.
The source who worked on the project said they had visited prisons all over the country in preparation for creating the new Bureau of Prisons education department and implementing the reforms. The plans included creating a reorganized central office that would mimic a normal school district, as well as forming partnerships with local community colleges. The source recounted visiting one maximum-security prison that was "very disorganized," with very few online learning options; a room meant to host ESL classes instead housed a pile of old, dusty computers.
The person who worked on the project said the lack of up-to-date equipment left inmates who had a desire to learn with barely any options to do so.
"These are human beings that are just sitting here with nothing but time," the person said.
Before You Go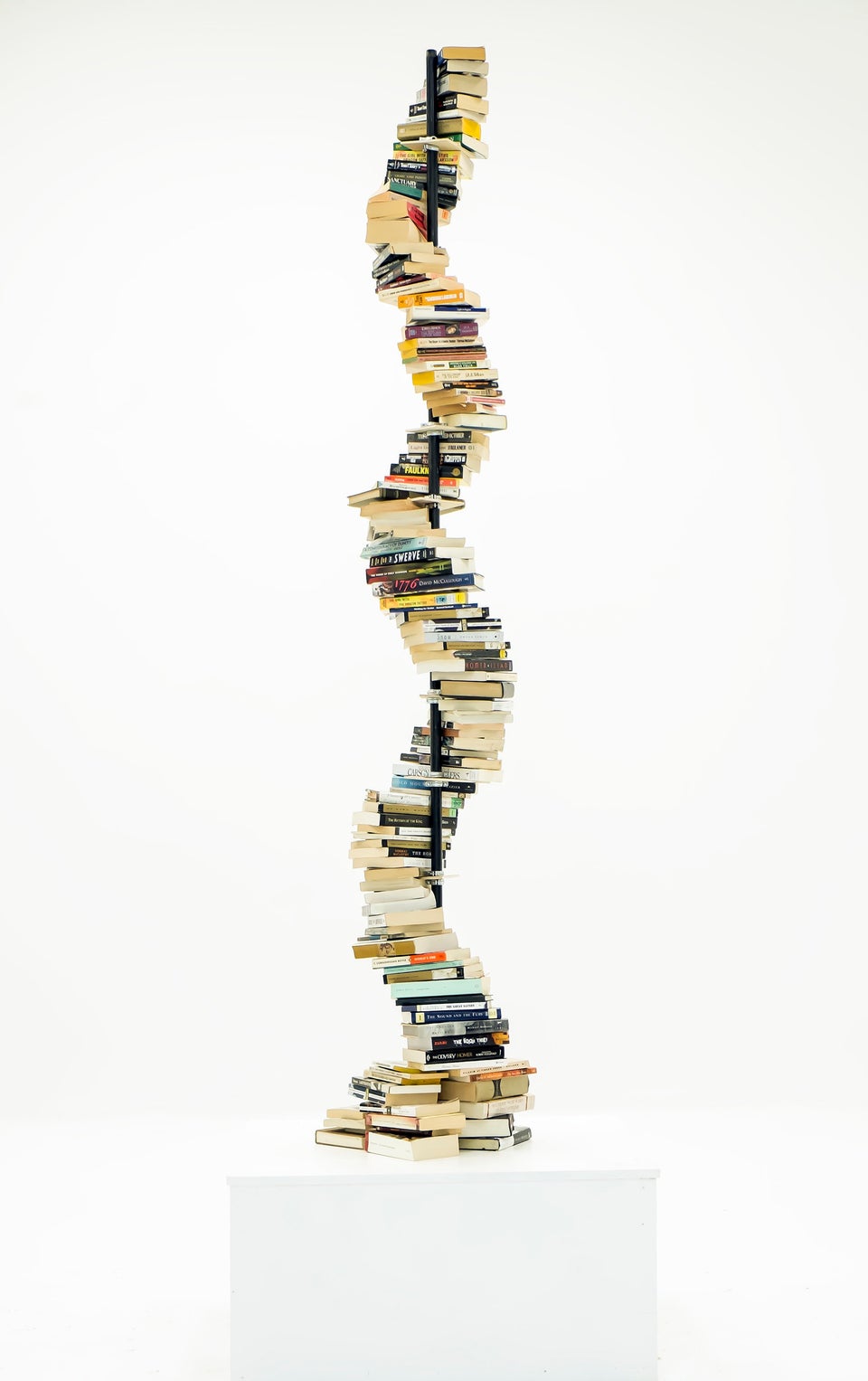 Prison Inmates Create Artistic Monuments
Popular in the Community