Newlyweds Lewis Blake and Erica Skuta had a puck-ing awesome end to their wedding night.
Still decked out in their wedding attire, the bride and groom headed to the Minnesota Wild vs. Dallas Stars hockey game in St. Paul, Minnesota on Saturday night after their brunch reception. TV cameras captured Skuta -- a Minnesota native -- chowing down on a burger, looking like a beautiful princess all the while. The video clip has since gone viral.
(Story continues after video)
After an especially big bite, Blake was right there to wipe the excess burger juice from his wife's chin. Clearly, this guy's a keeper.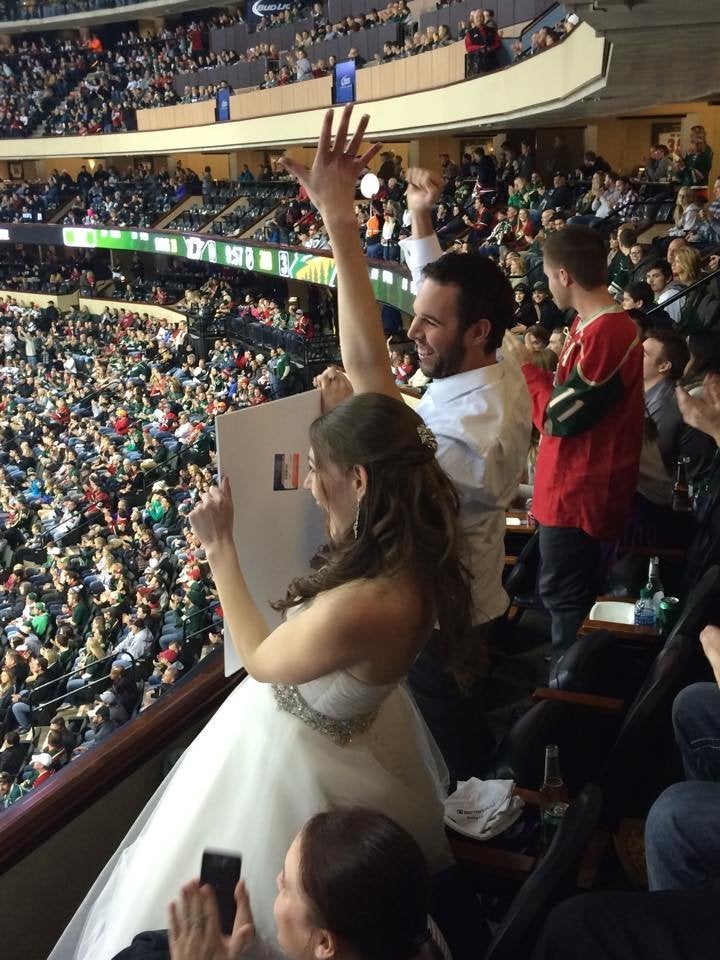 The bride's parents reserved a box at the game for the wedding party and family.
"We wanted to do something a little different and since we're both such huge Wild fans, we thought this was the perfect post-wedding celebration," Blake told The Huffington Post. "We both decided we wanted to carry on the festivities and stay in our wedding attire, especially since Erica only gets to wear the dress once."
At the game, the newlyweds received a warm welcome from fellow fans.
"When we were put on the Jumbotron people stood up and cheered," the groom said.
"We also had lots of other friends and family who were at the game texting us and telling us that they could see Erica's dress across the arena."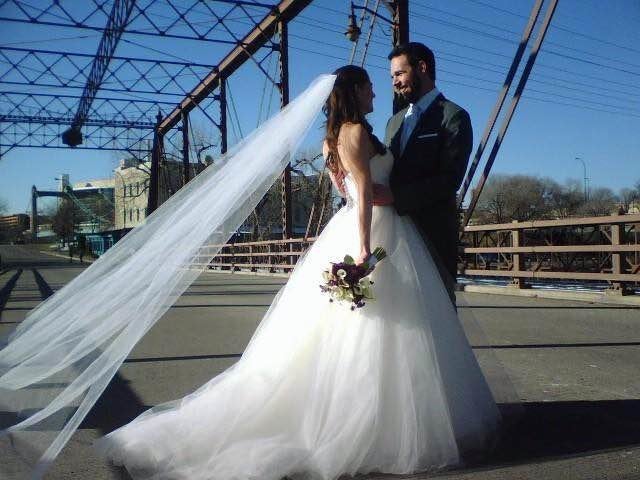 The couple -- who met in 2011 when they worked as summer camp counselors in Maryland -- now lives in Blake's hometown of Auckland, New Zealand. The groom told HuffPost that all of the attention they've received has been unexpected, to say the least.
"We've just been sitting back watching it all unfold and our phones have been constantly flashing with notifications as our friends all over the world alert us to new posts and stories," Blake said. "We never expected this to happen -- all we wanted was to get on the Jumbotron. We just never thought eating a burger in a wedding dress would go viral."