Happy National Hamburger Day (again)! We hope everyone has eaten their burger today in celebration of our favorite food holiday. (If you haven't, step away from the screen and go eat one right this minute.)
We know we just recently celebrated our favorite food with National Burger Day on May 28th, and some of us may have taken advantage of the entire month of May (National Burger Month) to eat more than our fill of burgers. But who couldn't use another excuse to get more burgers in their lives?
To accompany your copious amounts of hamburger eating that will happen this year (the average American eats multiple a week), we have some burger trivia for you to impress your friends with at your next burger cook-out.
Everything you ever needed to know about hamburgers, and then some:
Americans eat nearly 50 billion burgers a year, which translates to three burgers a week for every single person in the United States. That's a lot of beef.
McDonald's mogul Ray Kroc didn't get into the burger business until he was in his 50s. (There's still hope for you to make your billions.)
White Castle is the oldest burger chain in America. It was started in 1921 by Walter A. Anderson and E.W. Ingram who sold their burgers for 5 cents a piece.
Despite its American popularity, we have the Germans to thank for our beloved hamburger.
Hamburgers are also called the Liberty Sandwich because soldiers during WWI wanted to avoid using the German name.
According to McDonald's, the chain sells 75 burgers every single second of every minute of every hour of every single day.
The Hamburger hall of fame is located in Seymour, Wisconsin.
Now that you know everything you need to know about hamburgers, make some!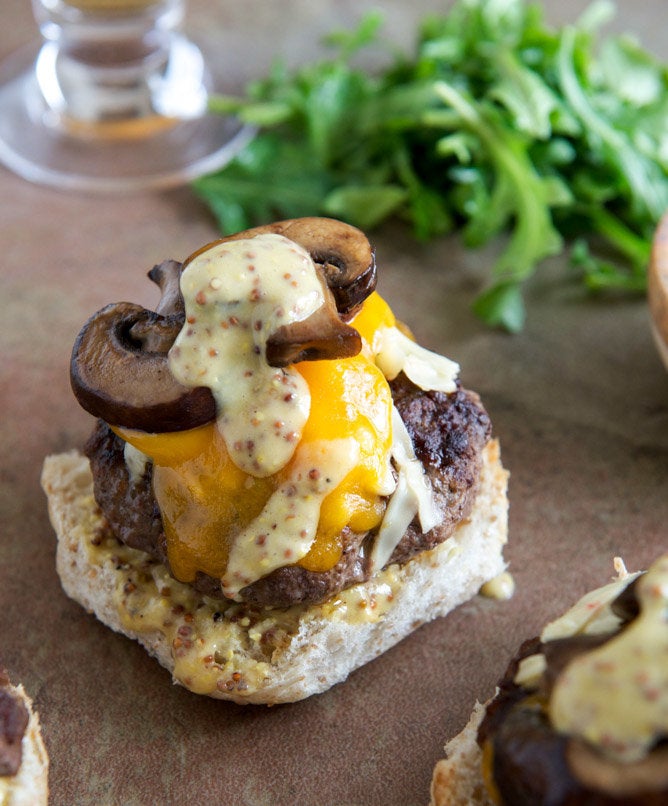 Burger Recipes
Related