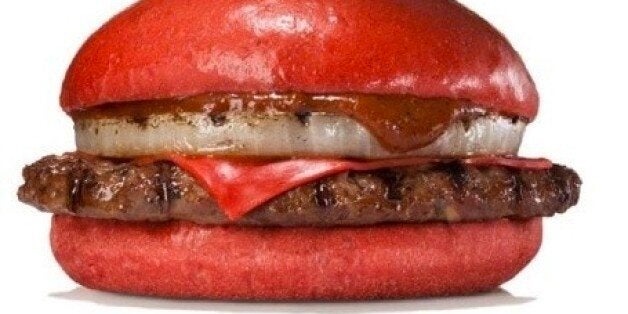 Burger King customers in Japan are seeing red. The chain, which last year introduced Kuro Shogun burgers with black cheese on black buns, now is doing the trick in red with a new burger and chicken sandwich.
The bright red Aka Samurai Beef and Aka Samurai Chicken owe the color of their buns and cheese to the inclusion of tomato powder, according to a company release, first reported by Kotaku. The burger comes with a cooked onion slice plus "Angry Sauce" flavored with doubanjiang spicy chili bean paste.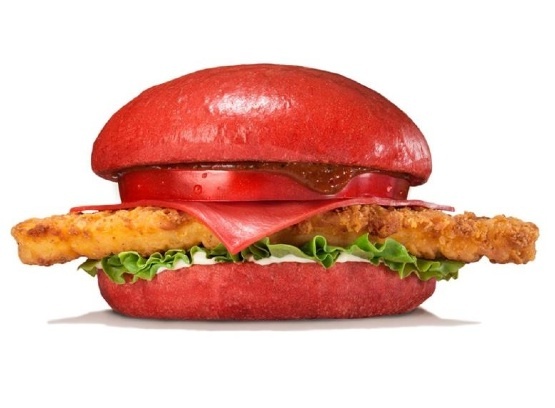 The Aka Samurai Beef is priced at ¥540 or roughly $4.35. It's ¥640 or $5.15 with a Coke and ¥870 or $7.00 in a combo meal with medium fries and a drink.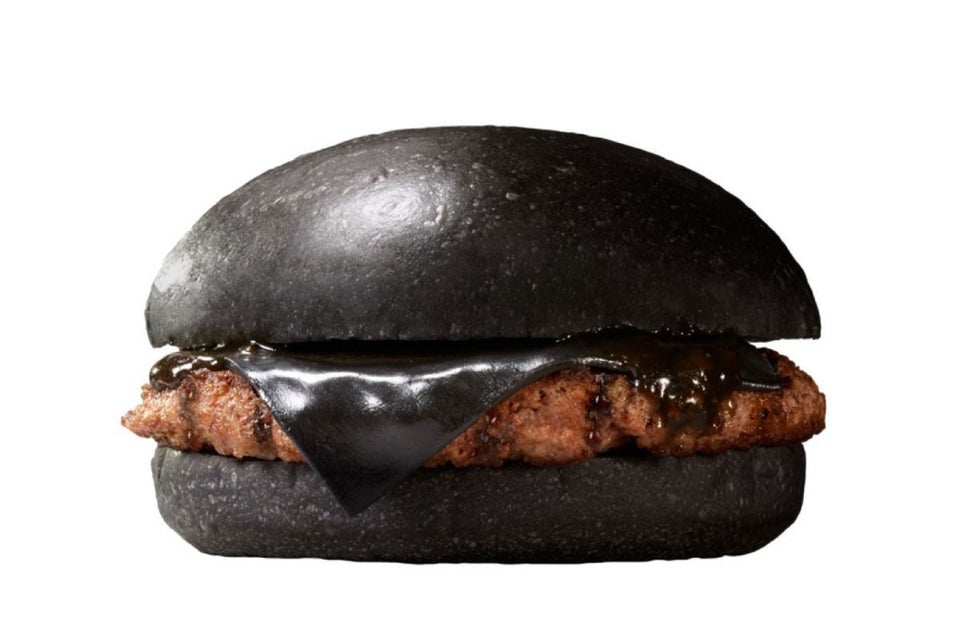 Horrifying Fast Food Items Of 2014
Popular in the Community