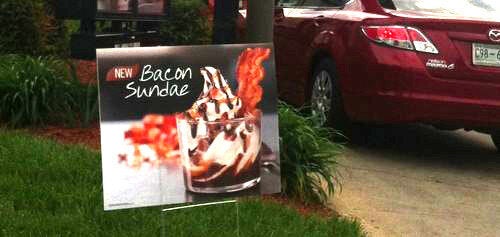 That's right: ice cream topped with bacon, the ultimate in low-brow culinary indulgence, is coming to Burger King. Or at least it's coming to one Burger King.
The new delight may have been inspired by bacon-ice cream combos at smaller fast food chains Denny's and Jack in the Box. The latter, a bacon milkshake, inspired a national fervor despite the fact that it contained no real bacon and the widely-held opinion that it tasted awful. So if the bacon sundae is actually good -- and it doesn't look bad, in pictures on Instagram and Twitter -- it could be a huge hit.
The other items being tested at the Nashville location include sweet potato french fries and pulled pork sandwiches. We wish we could say that we've never had a meal involving pulled pork, sweet potato fries and sugary bacon. But that would be a lie.
Also on HuffPost: The Most Over-the-Top Fast Food Creations of 2011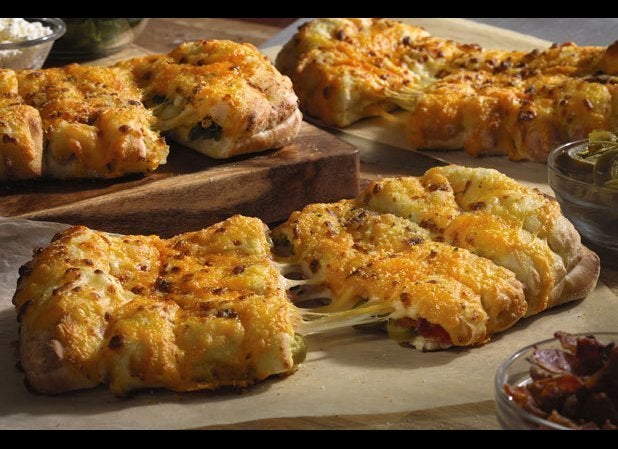 The Worst Fast Food Creations of 2011
Related