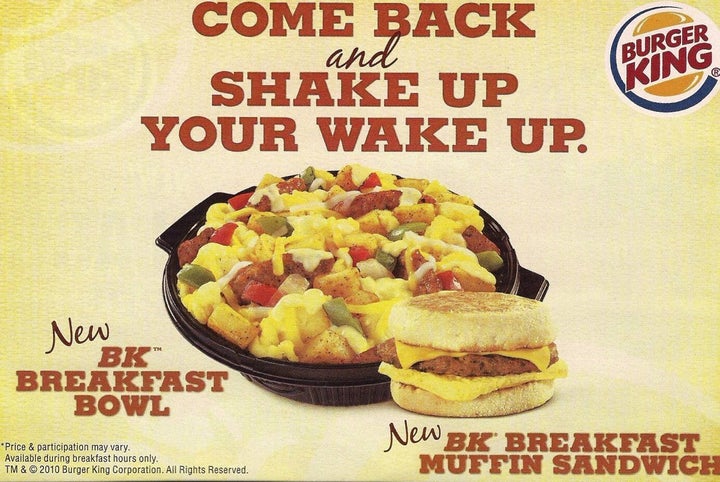 On the heels of testing out some new breakfast items like the BK Breakfast Muffin Sandwich and the BK Breakfast Bowl, Burger King is now trying to position its morning fare as more upscale than its competitors. Behold: "Burger King brunch."
For now, "Burger King brunch" is testing in limited areas, including portions of Massachusetts, Florida, and Canada, and serving until 10:30 a.m.
For now, "Burger King brunch" items consist of a $1.99 nonalcoholic mimosa, comprised of OJ, Sprite and ice, and a BK Ciabatta Breakfast Sandwich of scrambled egg, cheese, tomato, both ham and bacon, with a "smoky" tomato sauce (on ciabatta), for $2.99.
Additionally, "Burger King brunch" will mean the availability of the Whopper during morning hours, along with the rest of the existing breakfast line and $1 value menu.
Up next in Burger King antics: The Whiplash Whopper, in conjunction with Marvel and Paramount to ring in the release of "Iron Man 2."