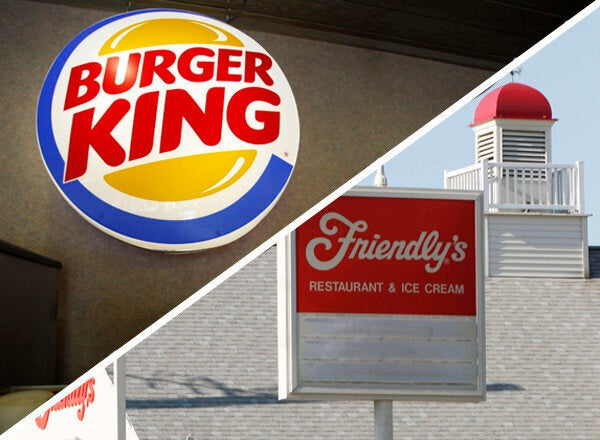 In Jackson, N.J., the home of Six Flags Great Adventure, one restaurant is hoping to the shape of things to come -- the product of a desperate alliance of two storied restaurant chains that have banded together in response to tough times.
It's called Friendly's Scoop. On its own, it sounds modest: just a 200-square-foot counter serving ice cream from Friendly's, the fast casual ice cream-and-burgers chain. What makes it unusual is its location: inside a new branch of Burger King. It marks the first time that Friendly's and Burger King, which are both owned by private equity firms, have joined forces.
Lucky for them, then, the early signs seem to be good. The Globe quotes franchise operator Joe Anghelone saying that an unexpectedly high 18 percent of the location's sales had come from ice cream so far.