For all of their colorful offerings, many fast food restaurants have widely left one pretty basic food out of its repertoire: the hot dog.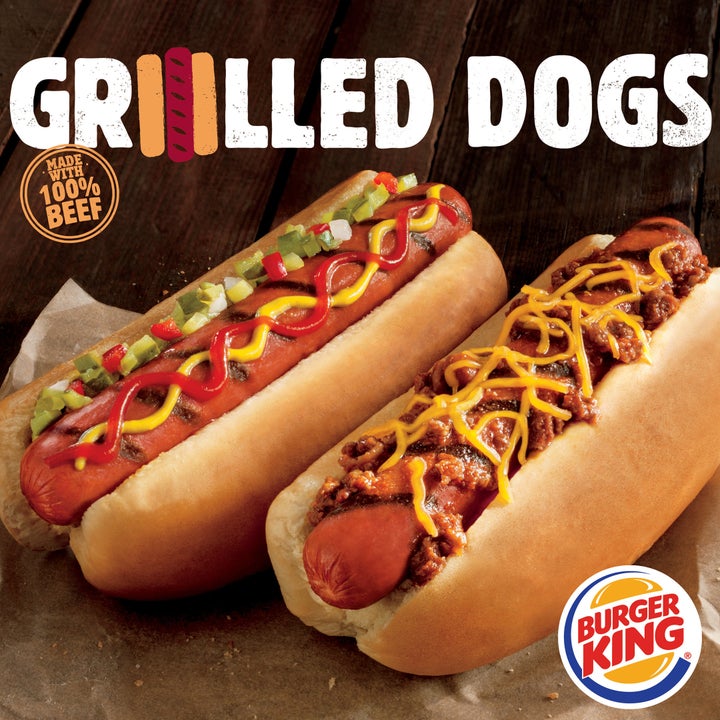 Starting Feb. 23, Burger King will change that by adding two types of grilled dogs, classic and chili cheese, to its menu. Both made with 100 percent beef, a release from the brand said that after 60 years, the new addition "just made sense to our guests and for our brand."
But before you get too excited, consider the (nutrition) facts. One classic dog will cost you 310 calories, 16 grams of fat and 960 milligrams of sodium, while the chili cheese option has 330 calories, 19 grams of fat and 980 milligrams of sodium. And, as a food expert and nutritionist revealed to Health.com, a hot dog should have no more than 450 milligrams of sodium (which, we have to admit, is really hard to find).
If you're going to eat at Burger King, the new hot dog could be a solid option if you're looking to minimize your calorie intake. After all, it has about half the fat and calories of a Whopper. However if you're watching your sodium intake, then you should probably be staying away from fast food chain restaurants altogether.