This is almost sickening.
Burger King is releasing a new sandwich, aptly named the "MEAT MONSTER," only in Japan. While the company's press release stresses the "Have It Your Way" mentality, stressing that not all options are required (you can opt for one patty, no chicken, no bacon, etc.), the full sandwich itself looks impressive.
So is the likely calorie count.
While the PDF press release breaks down the cost of the Monster and its components (it will run you around $9.70), it doesn't seem to make mention of the calorie count. But if you were to make the same beast using the U.S. equivalents of the elements in the Monster, you'd be looking at: 1160 calories, 24g of saturated fat, 240mg of cholesterol, 13g of sugar, 54g carbs, 69g of fat, 1.5g of trans fat, and 2290mg sodium.
But what exactly is in this behemoth of meat and cheese? Click through the slideshow below in order to get a full list of the ingredients.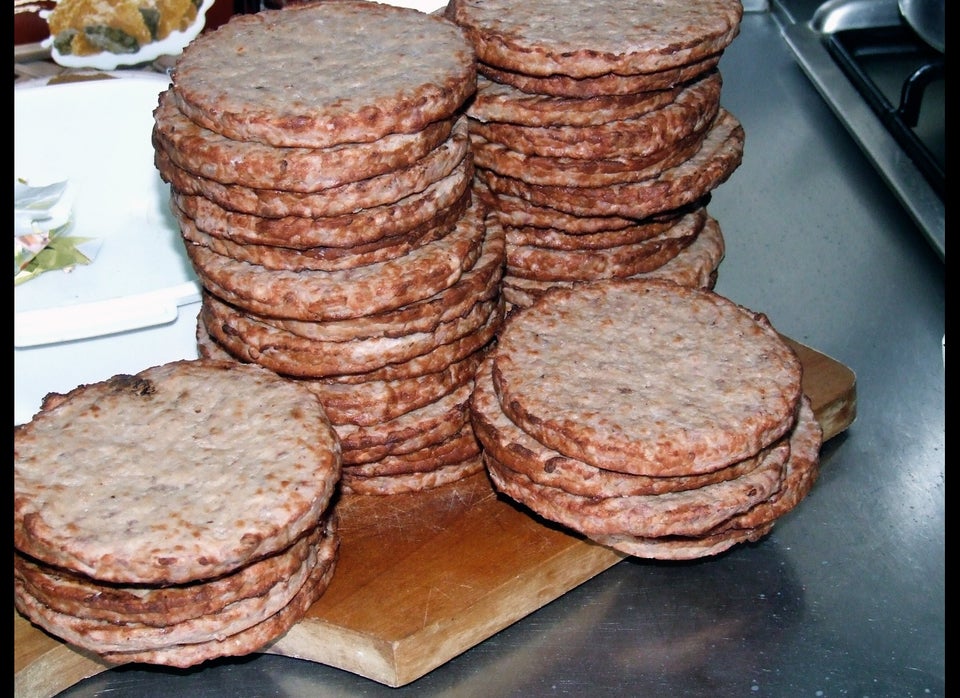 Gallery