'Tis the season to do what's right.
Sahista Bakawla, an assistant manager at a Burger King in San Jose, California, spotted a backpack that had been left behind on a table last week. Inside was $100,000, ABC7 reported.
"There were 10 bundles -- and $10,000 in each bundle. I was shocked," franchise owner Altaf Chaus told the San Jose Mercury News. "I've never seen that much in my life."
Chaus' mind wasn't on keeping the $100,000, but rather on immediately calling the police, he told the news outlet. While the police informed the Burger King owner that he would be eligible to keep the money if no one came forward to claim it, Chaus said he plans on donating the money to charity if he ends up with it.
"God has given me a good life, and I'm happy with that," he told NBC Bay Area. "I might donate the money to needy people...I think you should do the right thing."
When authorities arrived to search the bag, they discovered the money, along with an ATM card, phone numbers, a bag of marijuana and a "white rock" in it that could be drugs, NBC Bay Area reported. The police currently don't have many leads on the backpack's owner, and the money could be Chaus' if no one claims it within six months. But the Burger King owner says that he firmly believes that he is only entitled to money he has worked for.
"I am Muslim, and we believe that you have to sweat to get what you earn," Chaus told Mercury News. "We say: 'If you don't sweat, it's not your money.'"
Police are currently continuing their search in finding the bag's rightful owner.
Before You Go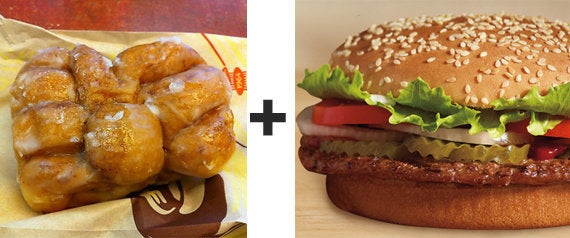 Tim Hortons-Burger King Hybrid Foods
Popular in the Community