Poutine is one of the fattiest, most delicious foods you can ever eat. And now Burger King Canada is putting its own spin on the classic Canadian dish by adding pieces of Whopper. It's aboot time.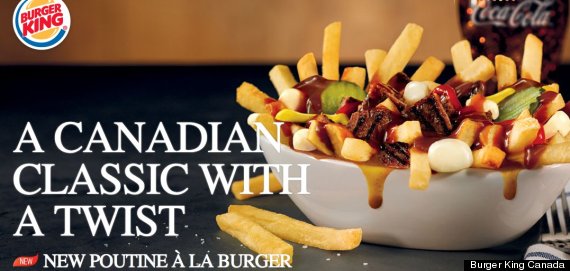 Though this isn't Burger King's first go-round with poutine (the fast-food chain already offers a traditional poutine dish and one with bacon), it is their first poutine creation with Burger King-specific ingredients.
Calling it "a spin on a truly Canadian favourite," Burger King confirmed that Poutine à la burger is fries, cheese curds, gravy, chopped beef (aka Whopper), mustard, ketchup and pickles.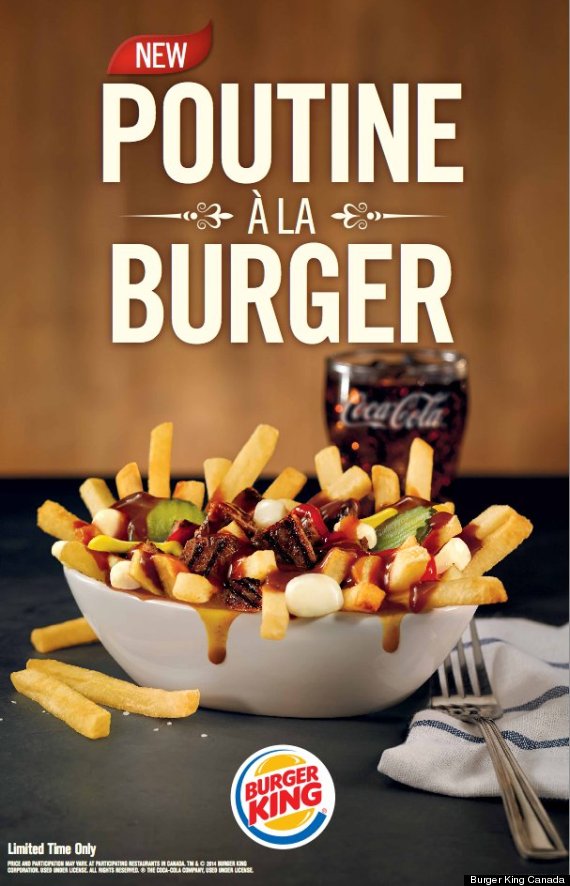 The only part of the dish we're not totally gravy with? The nutritional information: 880 calories, 46 grams of fat and a whopping 1,490 miligrams of sodium. Though everyone knows that if you're eating poutine, you're probably not looking to count calories.
Currently only Canadian locations are serving the dish and it doesn't make us Americans any less jealous. According to the images Burger King send HuffPost Taste via email, the dish will be available for a limited time only.
In the meantime, if you're looking for a little poutine love we recommend these crazy looking Poutine Dumplings or setting aside time for this heart-stopping poutine porn.
Related
Before You Go
Vegetarian Poutine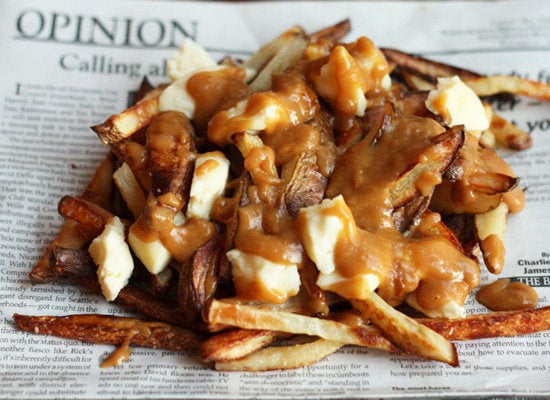 Guinness Braised Lamb Poutine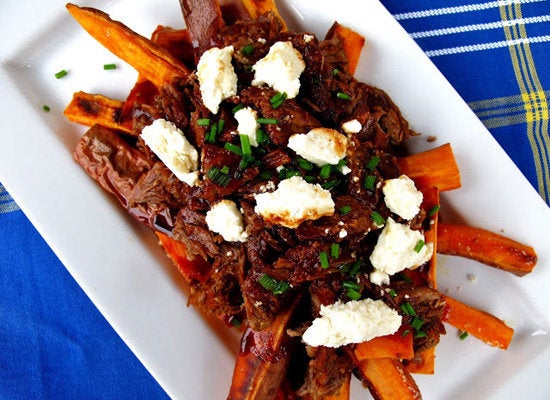 Poutine Sandwich With Tamari Gravy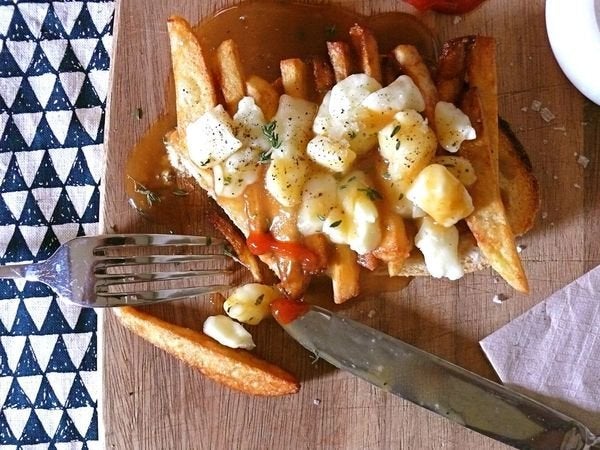 Cheesy Avocado Bacon Poutine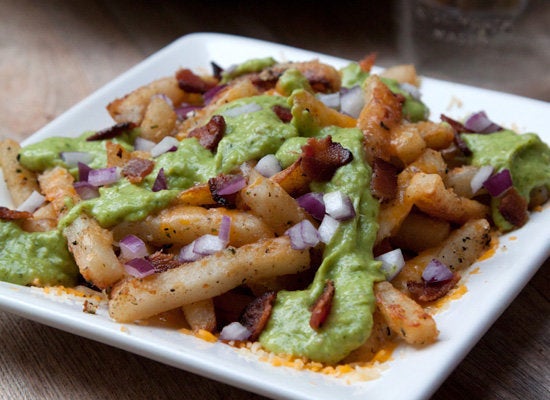 Mashed Potatoes Poutine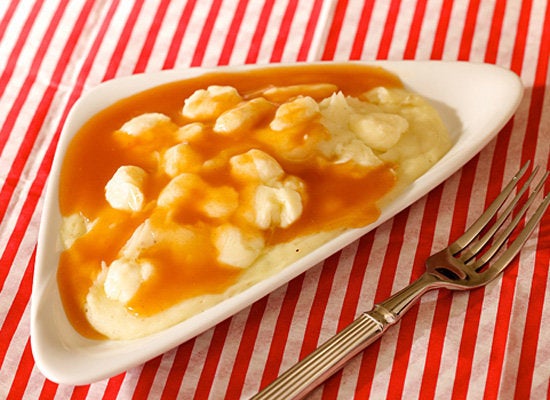 Poutine Grilled Cheese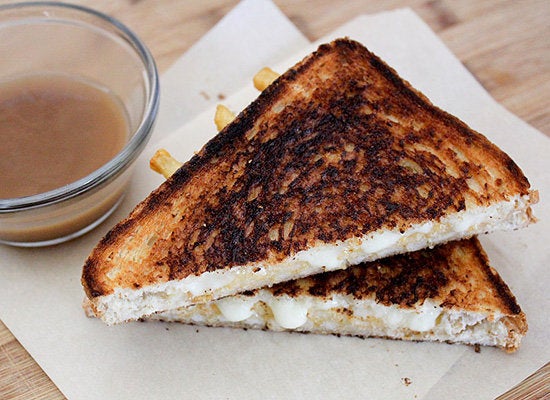 Sweet Potato Poutine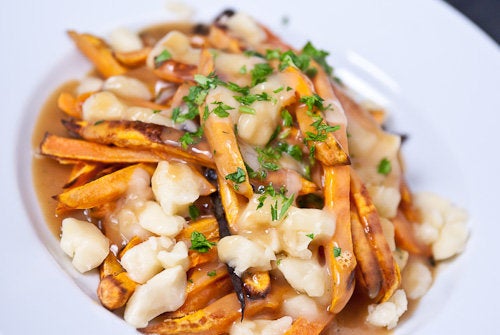 Vegan Cheeseburger Poutine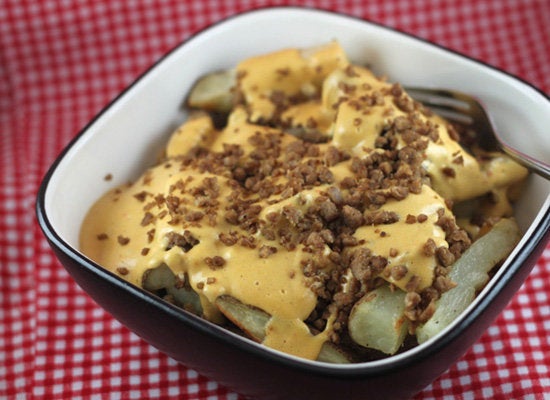 Poutine Potato Skins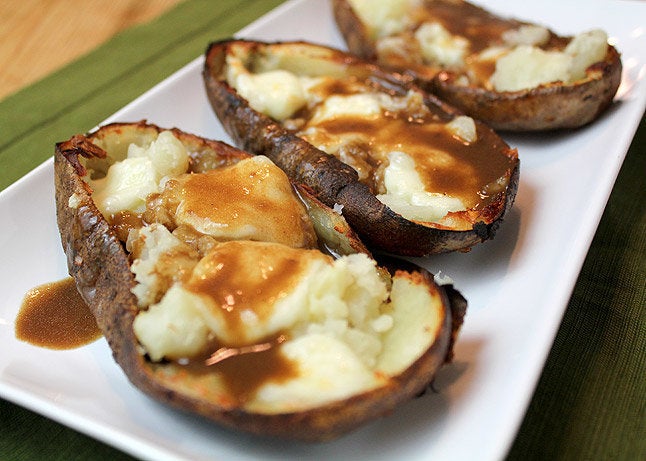 Bacon Sweet Potato Poutine