This is exactly why you don't give the Hamburglar your Twitter password...
Someone apparently hacked Burger King's Twitter account on Monday and changed its photo to the McDonald's logo and name "McDonalds." The hacker then claimed Burger King was sold to McDonald's, and then posted a host of raunchy messages.
The account's bio was also changed to: "Just got sold to McDonalds because the whopper flopped =[ FREDOM IS FAILURE."
The perpetrator referenced several internet hacker groups, including LulzSec, Anonymous and DFNTSC.
About an hour after the wayward tweets began, the fast food chain's account was suspended. A company spokesman told the AP that they reached out to Twitter to have the account frozen.
It has come to our attention that the Twitter account of the BURGER KING® brand has been hacked. We have worked directly with administrators to suspend the account until we are able to re-establish our legitimate site and authentic postings. We apologize to our fans and followers who have been receiving erroneous tweets about other members of our industry and additional inappropriate topics.
Here are a few screenshots for posterity: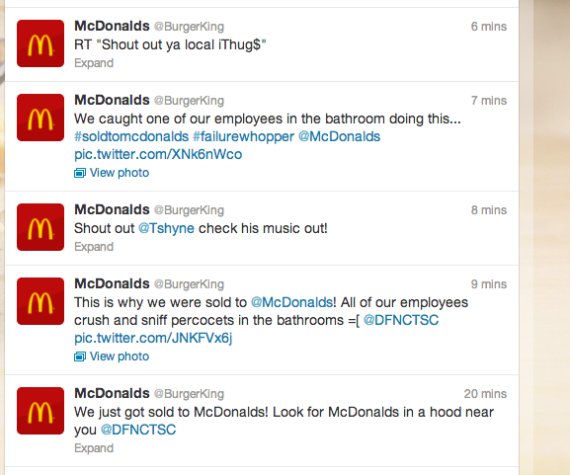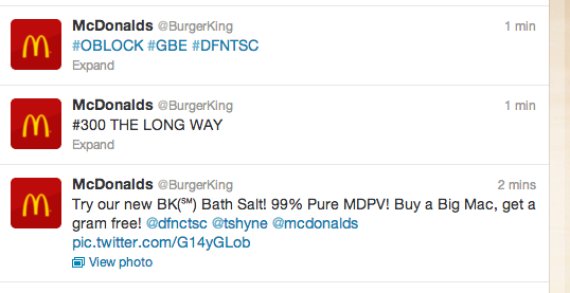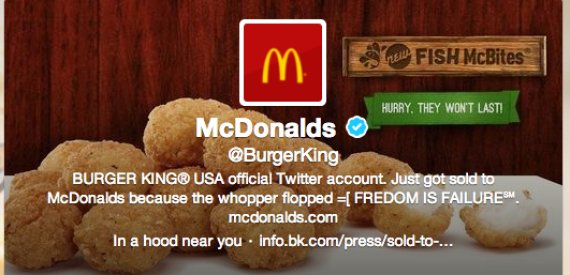 Related
Popular in the Community