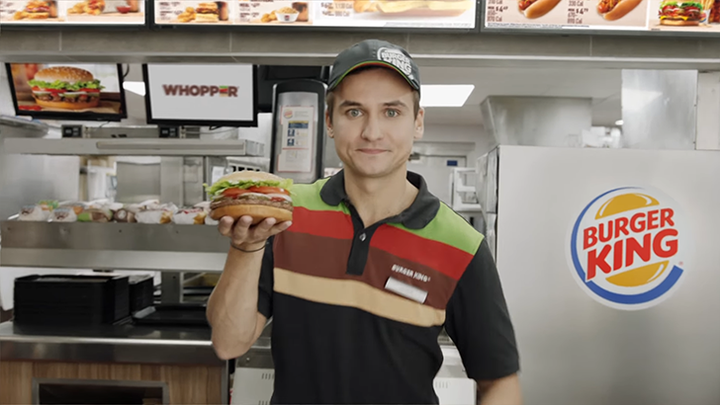 Burger King's latest commercial - a failure or a genius marketing trick? The advertisement was so controversial that viewers got mixed emotions.
The fast food company managed to gain the attention of the world, but it did make many of their followers angry. Recently, they aired a 15-second commercial that features a company worker saying the following sentence: "OK Google, What is the Whopper burger?"
While it might sound like an innocent question, it triggers Android phones and Google Home devices to perform a particular task. Genius, right? The advertisement will set off your personal assistant, and it will start reading the Wikipedia page for their most famous sandwich the Whopper.
Now, let's consider the facts we know to determine the success of this campaign.
Until now, no accurate data exists to reveal how many Google Home Devices were sold until now. According to what we know, more than three million devices are expected to be shipped by 2017. So let's take a look at the information we have to determine how many people will be reached by this attention-grabbing ad.
Let's assume that Google has sold 700,000 of these devices and each home has one. Then, the person should have put it close enough to the TV to trigger it, and he must have watched the channel airing the commercial in order for it to deliver the desired results. It all looks fine, except the fact that there should be too many coincidences for it to work.
The fact is that even when you add in the calculations all those people who use Android phones or watches, the audience is still too small for a humongous brand such as Burger King. These numbers would make no difference for them and it would cost them millions.
However, there is one thing that makes the advertisement worth, and it's the demographics. The majority of people using these devices should be between the age of 18 and 34, which is considered as one of the most lucrative and hard-to-reach demographic groups.
But what if I tell you that the company had no interest, whatsoever, in reaching anyone directly through its TV ad? The real aim of Burger King is to affect the media and trigger discussions on social medias and forums.
This controversial commercial grabbed the attention of both digital and traditional media. This means that Burger King just got millions of dollars in free advertising by receiving hundreds of articles for free, and everybody is talking about the fast food chain, literally!
The marketing agency in Miami that made the commercial deserve a golden award for their efforts if this was actually planned in advance.
For those who are still wondering, yes, Burger King surely gained a lot of positives with this advert. After all, they created a highly successful controversial campaign that won lots of viewers from the most important demographic group. Moreover, the Internet is now full of articles, videos and stories about the fast food chain and those gains could have cost millions of dollars if they had to pay for them and not earn them.
Related
Popular in the Community