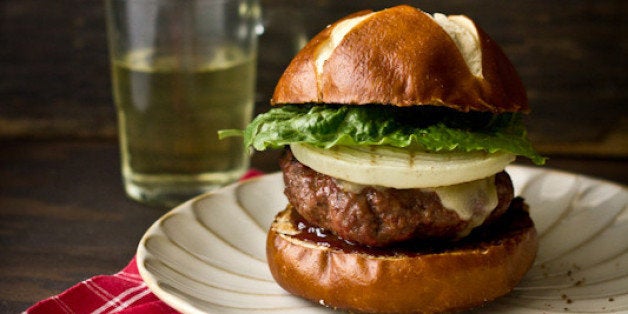 As soon as the grill comes out for the season, we have one thing on our minds: burgers. We want them for breakfast, lunch or dinner -- whether they're actually cooked on the grill or made in a cast iron skillet indoors.
You may be thinking that we misspoke when we mentioned burgers for breakfast. We assure you, we did not. Throw a fried egg on it, add a little maple aioli, and you have yourself a burger fit for the AM. If you prefer your burger around noontime, we found recipes that load them up with caramelized pineapple and sweet cherry peppers. More of a burger-for-dinner kind of person? We've got you covered there too. We have 34 awesome ways to make burgers, making sure you never tire of them.
If you are looking for turkey, bison or veggie burgers, we don't have anything for you on this page. No offense to those lovely things, but we're talking beef burgers today.