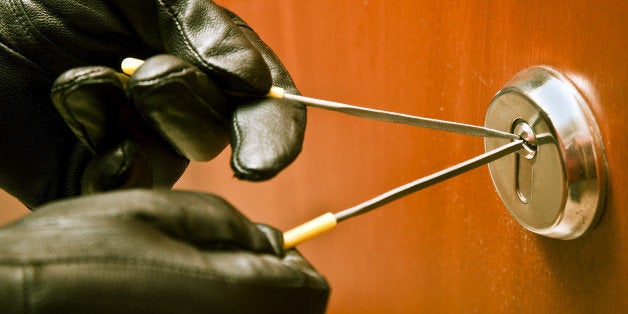 A locksmith was hired to help gain access to a Northern Virginia home last Friday, which wouldn't normally be news -- only it turns out the house didn't actually belong to the person who claimed to be (and, we suppose, actually was) locked out.
After the locksmith allowed him to gain entry, the suspect rummaged through drawers to look for working keys and identification, said police spokesman Dustin Sternbeck.

"That set off an internal alarm for the locksmith, who said he was going to contact ACPD if the suspect didn't show proof he lived at the residence," Sternbeck told ARLnow.com. "That's when the suspect fled on foot."
It's not unheard of for locksmiths to be unwitting partners in crime. Or at least in attempted crimes.
Some states have laws requiring those hiring the services of a locksmith to show proof that they are authorized to smith a particular lock. Ryan White, a locksmithing instructor at the Lockmasters Security Institute, tells HuffPost that "as a practice, we teach that even if it's not state law it's a good practice" to require customers to show a bill or some other document that links them to the address they'd like to enter.
"If they can't tie themselves to that address, even after the door is open, we'd call 911," White says, explaining that in his decades of work in the industry, he's run across just a few cases of folks with nefarious goals, and that "in all incidents it was domestic."
Mike Groves, CEO of Arlington-based Federal Lock & Safe, says that Virginia is one of those states without a such a law, but that it's "basically common sense," and his company's policy, to require ID. "If you can't adhere to our policies, you just don't open the door," he says.
Groves says he hasn't come across a lot of people trying to break into homes, but hinted at some other exciting scenarios he's witnessed, working in the D.C. area.
"Drunken congressmen," he says, "All kinds of stuff in this town. It's funny."
Look, everyone in this story did exactly what they were supposed to. The burglar was acting like a burglar. And the locksmith was acting like any locksmith would under the circumstances (cautiously proceeding with the understanding that the "homeowner" would show proof of residence once inside). Good job all around.
Maybe save a little of the praise -- or heap a little extra on the suspect, who, Sternbeck tells HuffPost, is "still at large."
Before You Go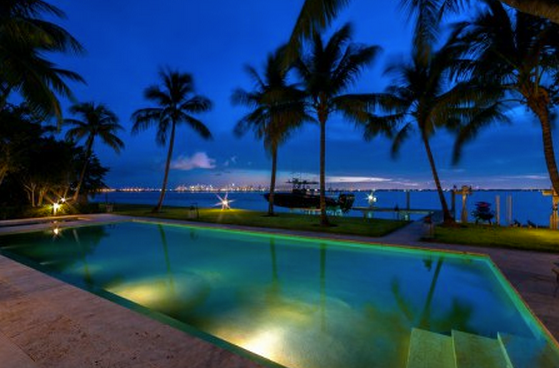 Houses For Lottery Winners
Popular in the Community