When Jamie Barnes returned to her house in South Memphis, Tennessee, on Sunday after being gone for a few days, she was shocked by what she found.
Not only was her place ransacked, she says, but she saw a man and woman having sex on her couch.
Barnes said when she chased the man out of her house, he kept saying, "I don't know nothing," over and over.
The woman, later identified as 44-year-old Tonka Barnes, grabbed one of the victim's dresses to cover up.
"She tried to grab one of my dresses and put it on and I snatched it from her ― 'What are you trying to do?'" Jamie Barnes told WREG TV.
The Huffington Post has reached out to Jamie Barnes and the Memphis Police Department to see if the victim is related to the female suspect.
The police department told Fox 13 Memphis that jewelry, appliances, shoes and clothing were stolen from the house. Barnes, who estimates the value of the stolen items at $2,200, had been away from the house since Friday.
A witness told investigators that the male suspect, who is still at large, tried to sell a silver ring that belonged to the victim.
Tonka Barnes was charged with aggravated burglary and is being held on $30,000 bond at the Shelby County Jail, according to WREG TV.
Jamie Barnes is now looking for a new home.
"I don't feel comfortable at this house, so in my eyes, I'm homeless," she told WREG TV.
Barnes has created a GoFundMe account in order to get money to replace the stolen items.
As of Tuesday afternoon, she had raised $65 toward her $2,200 goal.
Storyful.com contributed to this report.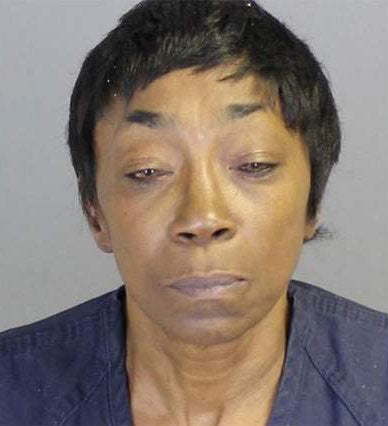 Bad Sex
Popular in the Community