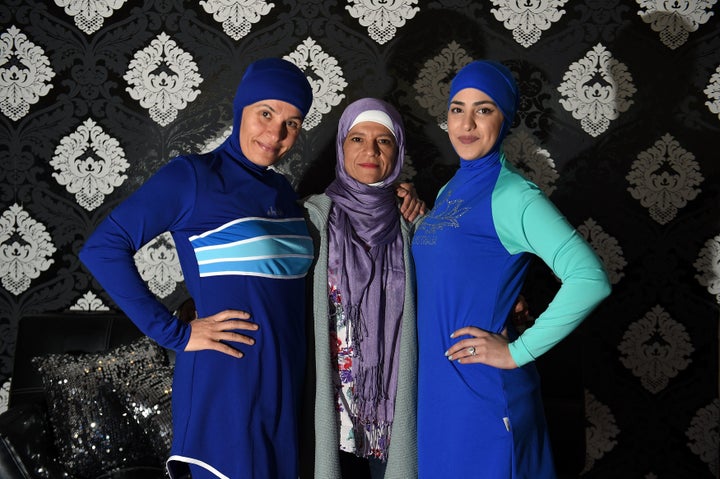 Images of police officers appearing to force a Muslim woman to remove her clothing on a beach in Nice have brought renewed scrutiny to France's so-called burkini ban this week. At least 26 towns across the country have passed bylaws to restrict women from wearing the full-body swimsuits, prompting legal challenges as well as accusations of Islamophobia and sexism.
While judges in France have so far upheld the bans, the case reached the nation's highest administrative court for review on Thursday. The body will have 48 hours to deliver a ruling on the bans, as the rights groups that brought the challenge hope it will overturn lower court rulings.
French bylaws setting parameters on what women can wear on the beach don't specifically use the word "burkini" in their language. The prohibitions instead often outlaw clothing not "respectful of good morals and of secularism" and outline restrictions on clothing that covers certain areas of the body. The result is a loosely defined set of laws that critics allege authorities are using solely to target Muslim women.
One woman on a beach in Cannes, a 34-year-old who gave her name as Siam to local media, said she was not wearing a burkini but clothes and a headscarf when authorities confronted her. Her case suggests that what's being worn is less important to authorities than the person wearing it.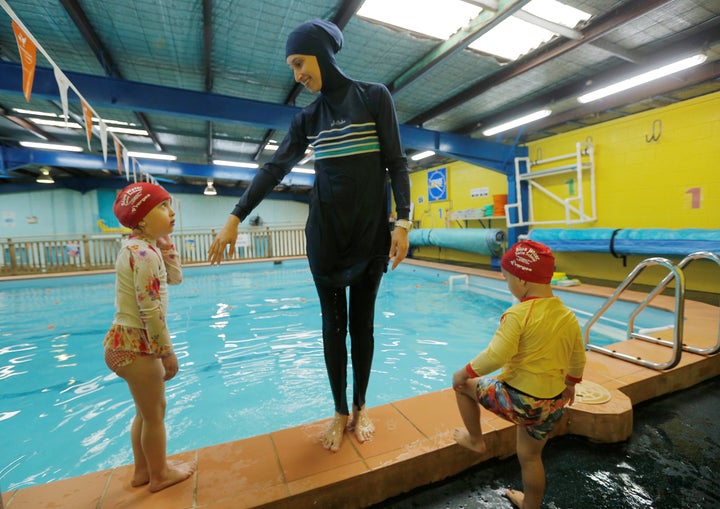 Many opponents have also asked whether these bans, which are ostensibly about enforcing France's strict form of secularism, would be extended to groups like Catholic nuns who wear similarly concealing clothing. Others have compared it to the religious policing of women's bodies that occurs in theocratic societies such as Saudi Arabia. These questions highlight that the broad bans have thus far seemingly only targeted Muslim women.
"The broader ban is problematic from a religious freedom perspective, but to say there's a further and very discriminatory intent targeting only one type of religious believer is far worse," Asma T. Uddin, director of strategy at the Center for Islam and Religious Freedom in Washington, told The WorldPost.
But despite the numerous inconsistencies, vague wording and broad mandate that these bylaws give authorities, prominent politicians and much of the French public support the bans. France's Prime Minister Manuel Valls called the burkini a "symbol of enslavement" and said the country was locked in a "battle of cultures," while an Ifop poll conducted this week found 64 percent of French in favor of the ban.
Supporters of the bans have put forth a wide range of dubious rationales to justify the bans. Former President Nicolas Sarkozy argued that the full-body swimwear was a "provocation" in support of radical Islam, while one town's ban cited "hygiene" as a reason.
The argument that carries the most weight in courts, according to Uddin, is that the swimsuit is a threat to public order. In an excellent editorial on the bans for The New York Times, Uddin outlines how European courts have often affirmed lower courts' use of this rationale.
"The way that it's argued tends to rest less on actual evidence and more on fears and stereotypes," Uddin says.
This is also despite the fact that these bans have led to protests, legal challenges and discrimination that is a far greater threat to public order than the one they seek to prevent.
"You see this in a number of diverse legal contexts, where courts are trying to clamp down on rights in the name of public order and what ends up happening is that it leads to greater public disorder," Uddin says.
What may end up killing the bans, according to Uddin, is that such a broad prohibition on swimwear would be hard to enforce. Authorities would have to address questions of whether someone is allowed to wear full-body swimsuits if they are doing so for secular reasons, or if they are doing so for religious reasons that aren't specifically Islamic.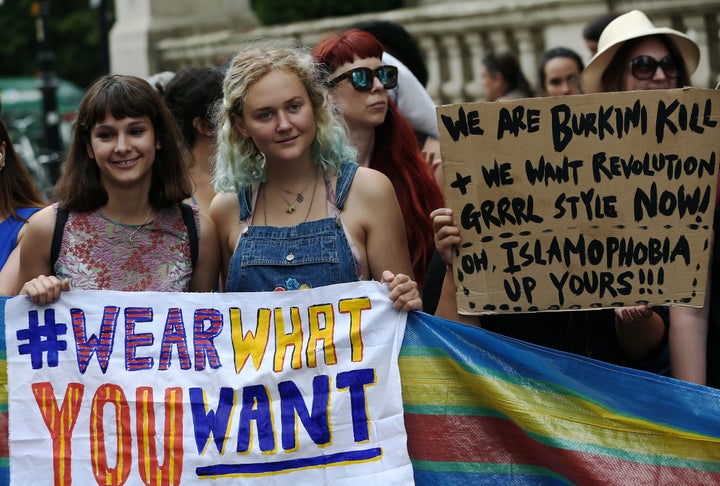 The swimsuit bans are part of a recent resurgence in the debate over clothing bans in a number of western countries. In Germany, Chancellor Angela Merkel's ruling conservative coalition is proposing making face veils illegal in schools, universities and while driving. In Canada, a major campaign issue last year was whether to stop women from wearing niqabs during citizenship ceremonies. The Conservative Party proposal was dropped after the Liberal party won elections. Since taking power, the government has shifted tack and now permits hijabs as part of the country's iconic "Mountie" uniform. Many European nations, however, have growing far-right, anti-Islam sentiments that politicians have sought to appease.
The latest round of bans follow a spate of ISIS-inspired or directed terror attacks across western Europe in the last year, but also come as countries including France and Germany prepare for national elections in 2017. In both countries, far-right parties such as France's National Front have capitalized on ethno-nationalist sentiments and fear of Islam.
While France will have a judgment in the next 48 hours on whether its so-called burkini bans are legal, the prominence of the sentiment that led to the laws being passed in the first place means this issue is far from being settled for good.
Before You Go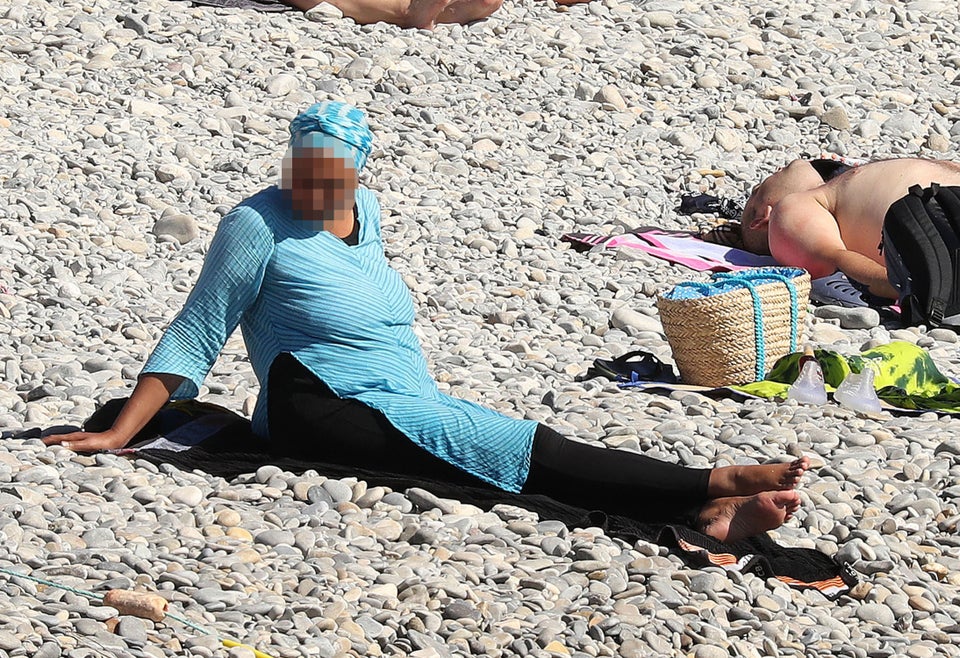 Woman Fined For Wearing Burkini On Nice Beach
Popular in the Community