We've never been particularly moved by one of Katy Perry's hits -- until now. Burlesque dancer Amanda Trusty turned "Roar" into a tap-dancing, body-celebrating, lady-power anthem.
Her performance begins conservatively: Her body is covered up, her hair tied up in a tight top knot and her dance moves are ballet-like. The real magic occurs when Trusty shakes out her wavy hair, takes off her tutu and sweatshirt, removes the words "cellulite," "fat" and the phrase "suck it in" off her body and begins to dance with abandon. The video is mesmerizing (and only slightly NSFW).
While I literally peeled the words "cellulite" and "suck it in" off my body, as a part of the piece I created in order to share my journey, I thought to myself, "This is Broadway to me."

I think this video speaks a million words for my journey, and no more explanation is needed, other than explaining that burlesque is an art form where clothing is removed. So you will see skin. You will see all of my passion. And you will hear screams from over 200 people who have shared part of my journey with me, and have probably been on some version of it themselves.
Not to go all 1999 on you guys, but, Trusty, "You go, girl."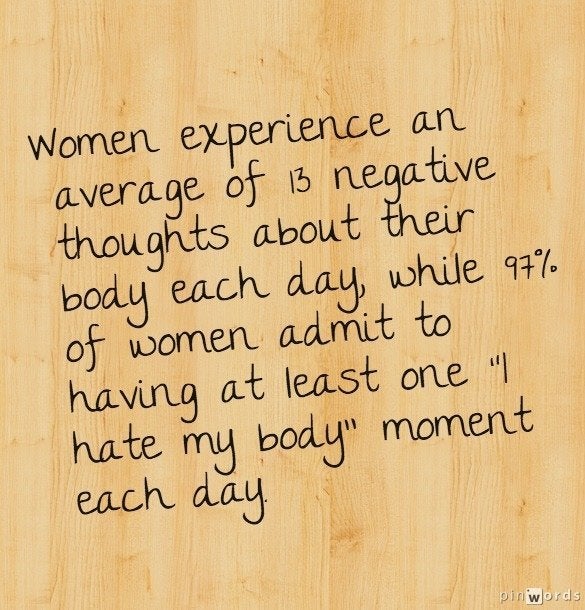 Facts About Women And Body Image
Popular in the Community