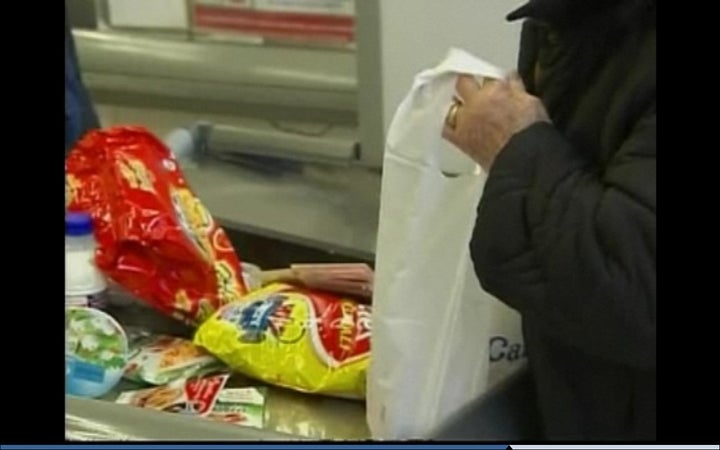 Apparently even dictators celebrate Earth Day. On Tuesday, the authorities in military-ruled Burma passed a law banning the production, storage, and sale of polythene bags in the country's main city Rangoon, effective April 22. The decree was announced by the state-run newspaper and heralded as a move to combat non-degradable waste in the impoverished former capital.
That the authorities brought the law into force on Earth Day demonstrates what most activists have long understood about Burma: the ruling generals and their cronies aren't impervious or ignorant to the opinions and trends of the international community, despite their deplorable human rights record. They care what the world thinks of them.
But the ban also demonstrates how change can and will come to the military-ruled country, i.e. from within. The ban isn't so much a reflection of the regime's environmental-mindedness or the international community's influence as it is a testament to Burma's youth, who have long campaigned for environmental protection inside and outside the country.
I spoke to Ko Shwe today, an ethnic Karen man working with the Karen Environmental Social Action Network, a group working with ethnic communities in Burma on the responsible management of natural resources, environmental protection, and cultural preservation, something particularly important for Burma's besieged ethnic nationalities. Ko Shwe explained, "Many young people have organized themselves and founded small unofficial environmental organizations in the country. They produce books and leaflets on everything from global warming to water conservation, to the problems with plastic bags. They've encouraged people to use their own bags," he said.
For what it's worth, their efforts seem to have had some legislative effect.
The new law comes into effect two years after a similar ban was enacted in Mandalay, Burma's second-largest city, no doubt also in response to the quiet work of dedicated youth.
Last month, Mandalay's ban was enforced for the first time, but not without a certain authoritarian musk. A Chinese market vendor was jailed for 15 days for possessing plastic bags at her shop in Yadanarpon market.
While this was the first time the authorities enforced the environmental law, it's not the first time they've enacted and implemented environmental policies. Others have been more uniquely authoritarian.
For years, the military rulers have forced communities to plant jatropha, also referred to as kyet su in Burmese, as part of a nationwide biofuel program designed to provide a low-grade fuel alternative and a new export. That's forced labor of the green variety, or "green by gunpoint," as my colleagues at EarthRights International have mockingly called it.
The Army implemented the plan. Craven regional commanders and their vulnerable minions forced marginalized villagers -- many living on less than a dollar a day -- to abandon their means of subsistence and plant jatropha, a move that amounted to a direct threat to food security in an already deeply impoverished countryside.
The ECDF documented how the Army fined, arrested, and threatened villagers with death for failing to meet unreasonable planting quotas or for expressing dissent. At the time the report was published, nearly 800 "jatropha refugees" had already fled Southern Shan State into Thailand.
The International Labour Organization has routinely condemned and combatted the pervasive use of forced labor in the country. For years, my colleagues and I have documented every manner of it, from villagers being forced to maintain roads, to building military barracks, to planting jatropha. In 2009, EarthRights International published the 106-page report "Total Impact," which found that since 2006 every village along the infamous Yadana natural gas pipeline to Thailand was subject to forced jatropha farming.
Progressive environmentalism or not, it'll take a lot more than banning plastic bags on Earth Day for Burma's military rulers to become responsible members of the international community.
They could start by ending government policies that lead to widespread and systematic human rights violations, some of which no doubt rise to the level of crimes against humanity.

Popular in the Community