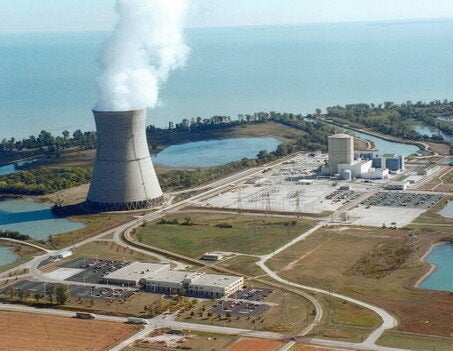 Just a week and a half after Secretary of State Hillary Clinton voiced concerns that North Korea may be transferring nuclear enrichment technology to the Burmese military junta, defectors now tell two Australian investigators, Desmond Ball and Phil Thornton, that a secret nuclear reactor and plutonium extraction facility exists under a mountain near the northern village of Naung Laing, the Sydney Morning Herald reports. The secret facility is located adjacent to a legitimate, Russian-built civilian reactor that the Burmese government says will be placed under all the necessary international safeguards, according to the Herald.
There have been hints Burma aspires to a nuclear program. What is uncertain is the extent and intent. Rumours have swirled around refugee circles outside Burma about secret military installations, tunnels dug into the mountains to hide nuclear facilities, the establishment of a ''nuclear battalion'' in the army and work done by foreign scientists. But one defector - known as Moe Jo to protect his identity - gives the claims added weight. He warned of the regime having a handful of bombs ready by 2020.

...Moe Jo alleged a second, secret reactor of about the same size as the Russian plant had been built at complex called Naung Laing. He said that the army planned a plutonium reprocessing system there and that Russian experts were on site to show how it was done. Part of the Burmese army's nuclear battalion was stationed in a local village to work on a weapon. He said that an operations area was buried in the nearby Setkhaya Mountains, a set-up including engineers, artillery and communications to act as command and control centre for the nuclear weapons program.
According to the Herald, Moe Jo escaped army service and fled the country after 10 years as an officer and graduate of the respected Defense Services Academy. But he had qualms with the regime's nuclear ambitions.
Moreover, Ball and Thornton's reports come not just from Moe Jo, but from another defector as well. A former business executive whose firm dealt with nuclear contracts, the other man, having never met or heard of Moe Jo, nevertheless tells the same story, according to another Herald report:
Washington is increasingly concerned that Burma is the main nuclear proliferation threat from North Korea, after Israel destroyed in September 2007 a reactor the North Koreans were apparently building in Syria.

...North Korea's interest could be a combination of securing a supply of uranium from Burma's proven reserves, earning hard currency, and keeping its plutonium extraction skills alive in case it agrees to fully dismantle its own Yongbyon nuclear complex. ''Do they want another source of fissionable plutonium 239 to supplement what they get from their Yongbyon reactor?'' Professor Ball said.
Related
Popular in the Community