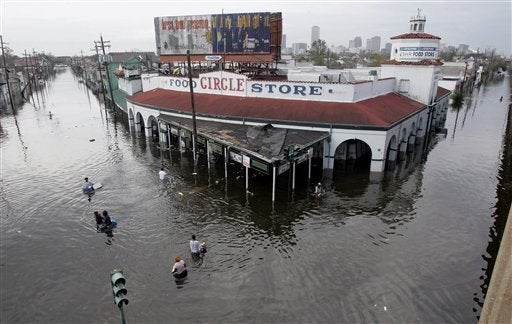 Remember the old Sesame Street song, "which of these things is not like the other? Which of these things just doesn't belong?" Let's play that again, just for fun. Which of these governments is not like the others? Which of these governments just doesn't belong?
1. China, 2008, after earthquake, paranoid Communist government: "China expresses welcome and gratitude for the earthquake relief aid from the international society, Chinese Foreign Ministry spokesman Qin Gang said here Tuesday at a regular press conference.... [China has] opened special channels for receiving foreign aid. China welcomes aid from international society and is willing to keep contacts with foreign nations and organizations, [an official] said." (Xinhua)
2. Myanmar (Burma), 2008, after cyclone, military dictatorship: "Burmese officials are still denying U.S. emergency help for hundreds of thousands of people in dire need of help in the wake of Cyclone Nargis.... Burma has allowed some Asian neighbours -- such as Thailand and India -- to help. But its ruling junta apparently fears other nations may take advantage of the situation for nefarious reasons." (CTV.ca)
3. Gulf Coast, United States of America, 2005, after Hurricane Katrina, Bush Administration: "In separate Washington press briefings, both the White House and State Department spokesmen this week downplayed the Cuban government's offer to send some 1,600 medics, field hospitals and 83 tons of medical supplies to ease the humanitarian disaster.... White House spokesman Scott McClellan scorned the Cuban proposal last Thursday when asked if the president would consider accepting the Cuban help." (NBC)
A paranoid and inept U.S. government resembling the oppressive Burmese military junta and actually making China's government look open by comparison: just one more reason for us all to get to the polls in November, regardless of how our candidates fared in the primaries.
Support HuffPost
The Stakes Have Never Been Higher
Related
Popular in the Community