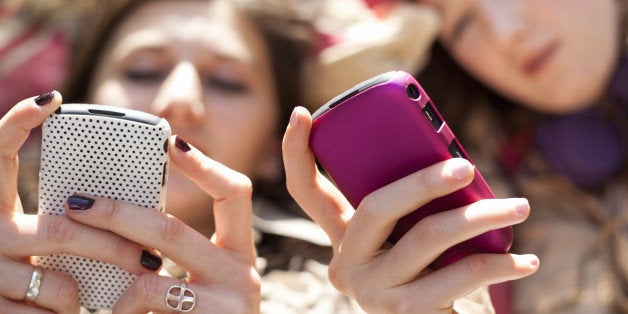 When a social media app is named after the "burn book" in the teen cult movie Mean Girls, better brace yourself for a whole Pandora's box of trouble. After all, in the movie (which, by the way, stars Lindsey Lohan... no one's idea of a teen role model), girls record gossip and negative comments in a journal left around for others to read. Like it's namesake, the Burnbook app gives users a place where they can record gossip and comments, except these musings can be written by anyone and read by everyone.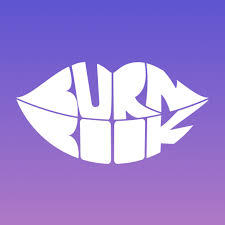 Burnbook is the anonymous social media app of the moment. Users can download it to their phones for free, search for school "communities" within 10 miles, and share text, photos, and audio with other community members. Even though the minimum age of use for this app is 18 (17 with permission from a legal guardian), curiously the "communities" available to me when I downloaded Burnbook included local PreK-12, middle, and high schools.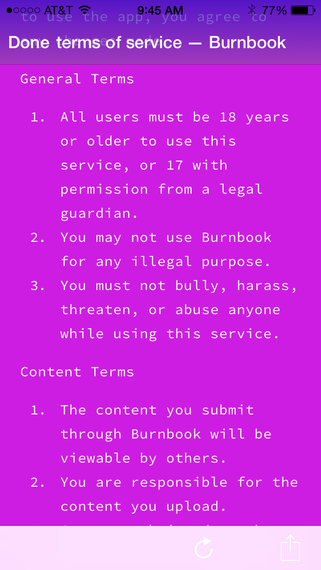 In just the last few weeks, anonymous posters making violent threats on Burnbook have prompted school closures in Oregon, Texas, California, and elsewhere. The app has also been linked to bullying -- even though the app's "Terms of Service," which surely everyone takes time to find and read, plainly state that users "must not bully, harass, threaten or abuse anyone."
Like so many apps that have come before it (think Yik Yak, Ask.fm, Whisper, Secret, and more), Burnbook is creating quite a hullabaloo, causing many to wring their hands and ask: "Who's to blame? The app maker? Parents? Schools? Kids?"
It's easy to blame the app maker. Especially when they choose such an unfortunate product name. So in the wake of a school shutdown in Oregon due to a shooting threat on Burnbook, parents began circulating a petition calling for a shut down of the app. This idea is quickly gaining steam, with parents and community members in other parts of the country following suit. But this seems like a short-term solution. This user on Burnbook agreed: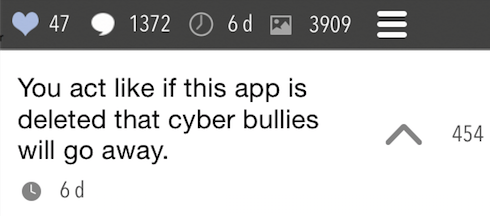 Are parents to blame? In the article, "Burnbook App Creator Points Finger at Parents," Burnbook CEO and founder Jonathan Lucas says parents should be aware of what their children are doing online. "If you set parental restrictions, it won't let you download any app that's rated 17 and older," says Lucas. "When someone is holding up a vulgar sign, it's not the pen's fault -- it's not the paper's fault.... It sounds harsh, but they (parents) need to know what their kids are doing."
So what about schools? Many believe it's the school's responsibility to educate students about the proper use of social media and digital tools, especially as schools continue to accelerate the integration of technology in the classroom. Some schools are taking action by sending messages to the parents warning them that school and law enforcement charges could result if students post threatening or inappropriate messages. But is this too little, too late?
Finally, what about the kids? At what point do kids bear some responsibility for their actions online?
While no one group is solely to blame for this problem, each of these groups is responsible for a solution. We'll never solve a problem that keeps rearing its ugly head every time a new tool comes along unless we work together. Here's how:
By Educating. Burying rules about proper social media behavior deep within the "Terms of Service" of an app doesn't amount to education. We need to bring these rules out from the dark and talk to kids about them so they'll transform from rules into norms that actually guide online behavior. This is called "digital citizenship" or "digital literacy" and it must be part of every child's education.
By Getting Involved. Some brilliant parents at North Pocono High School in Pennsylvania have decided to drown out the bullies by becoming cheerleaders for their kids using Burnbook to post positive messages. Posting messages like, "Hope your day is filled with light and love!" moms are effectively making it a bummer for bullies to hang out on this app (they've probably even driven under-17 year old kids off the app too).
By Killing 'Em With Kindness. The best long-term solution (being role modeled above by the positive-posting moms) is this simplest one... drown out the negativity with positivity. This is the message being promoted and taught by the organization #iCANHELP -- that one person has the power to make a difference and delete negativity online. Through assemblies, presentations, social media campaigns, and student leadership trainings, #iCANHELP teaches kids how to be "positive warriors" online. This knowledge empowers young people to stand up for themselves and others and thus increases resiliency, the best protection on the market against online bullies.
Which brings us full circle to education doesn't it? Surely by working together, app makers, parents, schools, and kids can solve this problem. So let's put a stop to the blame game and start working to solve this problem... together.
Related