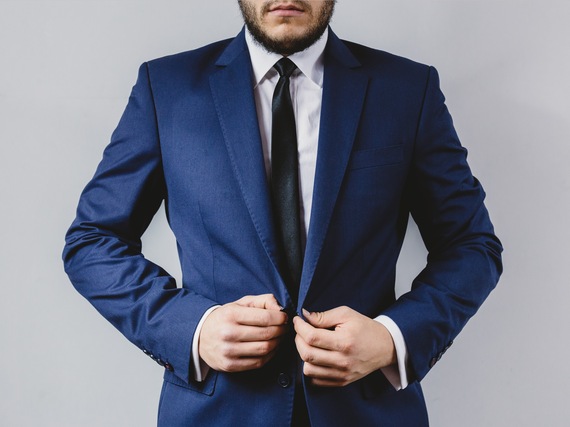 Subscription clothing services are white-hot right now. Trunk Club was purchased by Nordstrom for $350 million and Nordstrom also shelled out $16.4 million for the right to carry Bonobos clothing in their stores. ExecSocks is delivering socks to executives and Root Bizzle provides silk neckties. The modern man wants to look sharp but often doesn't have the time or stamina to shop. Subscription clothing services solve that problem.
Well, they solve part of the problem. Many men still want the experience of feeling and trying on clothes in the store, which is missing in most subscription services. Additionally, many services send clothes every month, without any alternative schedules. Some men simply don't need new clothes that often.
Jared Childs, founder of Pitch and Primer, thinks he has the solution to these problems. He believes he has a unique way of tapping into the $60 billion men's clothing market that has never been seen before.
Watch Jared's pitch to a group of entrepreneurs in North Carolina:
The Unique Marriage Of Brick and Mortar and eCommerce
Child's is currently in the process of creating a hybrid brick and mortar and subscription clothing service. They're doing this with a series of mobile stores they're calling "Wingman". Each mobile store is a refurbished 1973 Airstream Sovereign which allows men to see, feel, and try on curated clothes before purchasing. These curated clothes are selected out of top clothing brands from around the world. If the men like what they see, they can either take the clothes with them or have them shipped directly to their house.
By using a mobile storefront, Pitch and Primer can sell clothes with dramatically lower overhead expenses than standard brick and mortar locations. Additionally, they can set up in hot spots around cities, taking clothes to the consumer rather than trying to draw the consumer in. As Jared noted in his pitch video, most guys simply don't want to go to the mall to shop. It's time-consuming and frustrating.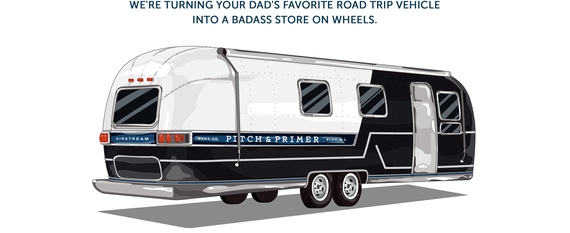 However, the mobile storefront won't be the sole or even primary source of revenue for Pitch and Primer. They intend to use the novel storefronts as a way of raising brand awareness and driving many consumers to their website.
Through their website, they will offer two separate subscription services. The "Commuter" is for guys who want clothes on demand, such as when they're attending a wedding and need a new suit. The "Curator" is closer to traditional subscription services, giving subscribers a new package every month. The "Curator" package will feature items that can't be purchased normally through Pitch and Primer.
Finally, the Pitch and Primer website will feature a content hub, where readers can get a variety of modern man tips and tricks, such as how to drink bourbon or how to wear a suit. This content will also be used to drive people to their website.
Pitch and Primer have seen some early success. They have set up their mobile store 3 times around Raleigh, NC, and in those times they've averaged $200 in sales per hour versus only $30 in expenses. They also recently closed $50,000 in seed funding to kickstart their efforts.
By December, they hope to sign up 50 pilot members, have 5,000 email subscribers, and reach 20 active curators at the North Carolina Road Show. By January of 2017, they hope to send out their first boxes, and by June, they want to surpass $150,000 in revenue.
Pitch and Primer is so early in the startup stage that it's hard to tell how successful they'll be. The subscription clothing market already has big names in it such as Trunk Club and Bombfell. Whether Pitch and Primer can sufficiently differentiate themselves from the bigger names will determine their success or failure. The company is placing a lot of faith in the buzz marketing effects of their "Wingman," which has the potential for either massive success or massive failure.
Pitch and Primer is certainly a novel idea. After all, who doesn't like the idea of a retro mobile store that comes to the hottest areas in the city? But is this idea truly good enough to propel them to success? Time will tell.
REAL LIFE. REAL NEWS. REAL VOICES.
Help us tell more of the stories that matter from voices that too often remain unheard.