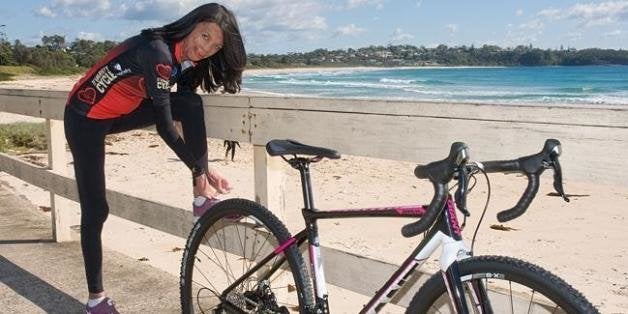 In the last year, I have been inundated with articles telling me who I should follow on Instagram. Supposed social media "It" girls that are considered heroes because of their looks, the clothes they wear, the VIPs they hang out with or the bodies they flaunt. Seeing the images they post can be entertaining, but it can also, as my intern says, "leave you feeling like you are not enough."
The images we are inundated with daily affect the way we see ourselves. "Technology is our creation... so let's use our creation to bring about healing," says my friend Deepak Chopra. "Ask yourself, do you chose to create dynamic networks that promote love, joy, insight, intuition, creativity and empowerment?"
Today I am introducing the first of a series of posts around the women we follow at GLAM4GOOD who are redefining beauty, showcasing spirit, making a difference for others and showing us all what it truly means to persevere with intelligence, dedication, compassion and style.
Meet Turia Pitt. Pitt is magnificent. Her courage, fortitude and choice to share her heroic journey with the world on Instagram is truly one of the most beautiful things I've ever seen.
In September 2011, Pitt, an ultra-marathoner and model, entered a race that would forever change her life. Pitt got caught in a brush fire in Kimberley, Australia during the race and was burned over 65 percent of her body. Pitt has since had over 100 surgeries and spent over 864 days in the hospital. She says that this accident has made her realize how strong she really is. "We all have that inner strength, but rarely do we get the chance to see how incredible we truly are. I've had to claw my way back into life -- learn to walk, to talk. All the things I had taken for granted before became seemingly impossible tasks."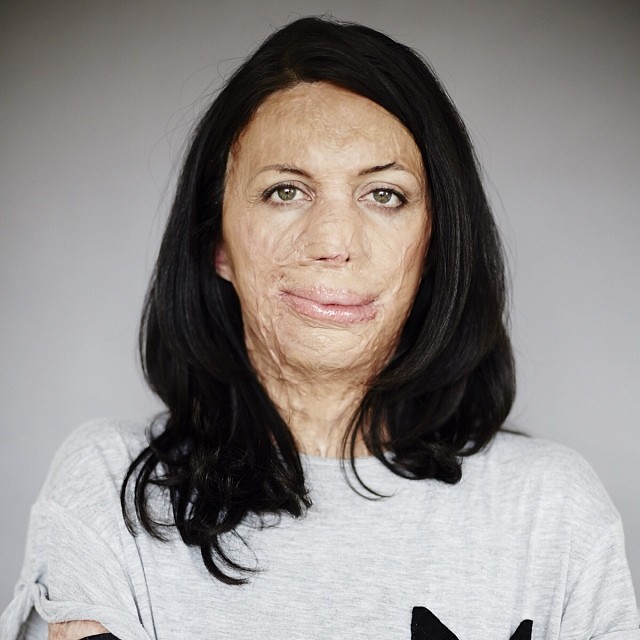 Pitt has now surpassed those basic tasks that once seemed impossible. She has not yet returned to the elite athlete status she once had but she's made remarkable progress -- and every post on Instagram has me cheering for her along the way. Pitt is now able to participate in biking and swimming marathons and just got back from a trip hiking The Great Wall in China. Even with all the obstacles Pitt has endured, she has still found a way to give back to others. After having her own life-saving surgeries in Australia, Pitt has realized how fortunate she is to be living in a developed country and now champions ReSurge International, an organization that provides free surgeries to burn victims and children with congenial conditions in underdeveloped countries.
"Everything To Live For" is the title of Pitt's book. I cannot think of a better way to describe her journey of courage, strength and love after overcoming this horrific accident. Despite her irrepressible spirit and her attitude of "Never Give Up", Pitt has publicly stated she does not see herself as inspirational. Yet she daily motivates, empowers and inspires her followers to tackle their own challenges with her incredible posts.
Turia Pitt does not let her scars define her. I push harder and do better in my life with every photo Pitt shares. I wondered how Pitt has managed to live such a positive and full life after such a horrific tragedy and found some great suggestions she shared with Movenourishbelieve.com. I've broken them down into tips for you:
Turia Pitt's Tips On Perseverance
1. Never Give Up: You can do anything you want simply by never giving up. You also need to possess the qualities of determination and persistence in order to achieve your goals.
2. Surround Yourself With Positive People: Negativity is contagious and you'd be surprised how quickly it can rub off on you.
3. Stay Busy: When your life is full of things to do and full of things to look forward to, you don't get a chance to feel down.
4. Accept That It Is Okay To Feel Down Sometimes: It is unreasonable for us to expect to feel good all the time, and inevitable that we will at some point experience sadness. With the good comes the bad; that's life.
5. Eat Well And Exercise: When you're feeling strong and healthy and you're bursting with endorphins it's pretty difficult not to feel good about yourself and life.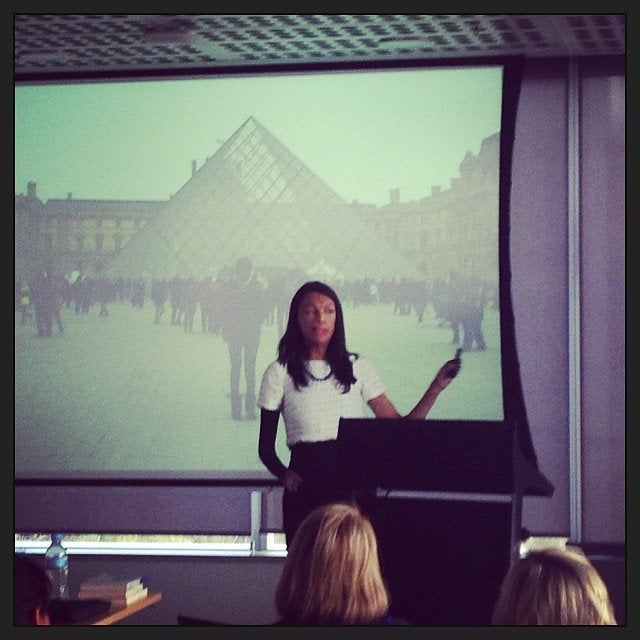 Turia Pitt On Instagram: What It Means To Never Give Up!