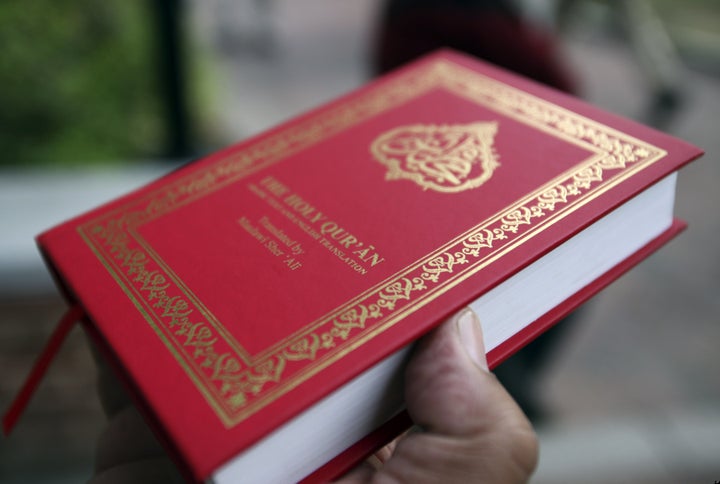 A burned copy of Islam's holy book was found in front of a Muslim center in Chicago last weekend.
The charred Quran was discovered outside of the Muslim Community Center on the city's northwest side, just one day after the anniversary of the September 11th terrorist attacks, the Chicago Tribune reports. That anniversary was also proclaimed "Burn a Quran Day" by a preacher in Florida.
Rev. Terry Jones ultimately didn't go through with his plans to hold a mass burning of Qurans at his church in Gainesville, but it appears that someone in Chicago followed his lead.
CBS reports that two young people attending services at a mosque in the building found the book on the sidewalk. The mosque at the Center is one of the oldest in the city, says the Council on American-Islam Relations' Chicago office.
The incident follows a similar one in East Lansing, Michigan on Saturday the 11th. A Quran was burned outside of an Islamic Center in that city; torn pages, some smeared with feces, were found outside the Center, according to The Detroit News.
In Chicago, Mohammed Kaiseruddin of the MCC's board of directors described to the Tribune the community's reaction to the incident:
"We feel like we've been victimized, that's for sure," Kaiseruddin said. "When we handle the Quran ourselves...we treat it with the utmost respect. We never put a copy of the Quran down on the floor."

"From childhood, we tell children this is a book of respect and once they're finished reading they close the book and kiss it, and put it away," he said.
Chicago's Grand Central Area police and the city's Bomb and Arson unit are investigating the incident. On Wednesday, police said the burned holy book also contained "anti-Muslim verbiage."
Calling all HuffPost superfans!
Sign up for membership to become a founding member and help shape HuffPost's next chapter