They're looking for love in a dusty place.
The beloved "Missed Connections" section on Craigslist is alight with Burning Man attendees yearning for their possible soulmates. Despite the grime and the face masks and the body art, these individuals are looking to recreate that desert magic.
Here are some of our favorites:
"
Good-Neighbor looking for She-Is-Us - m4w"
I'm looking for a person with the playa name She-Is-Us. It was her first burn this year and she was camped around 6&J and is moving from Austin to San Francisco. She was wearing a blue wig and had eyes like the sun in the sky. We met at the temple dancing and singing on Saturday morning, walked over to the French Quarter together, and parted ways. We made plans to meet up at Camp Mystic after the Man Burn and, well, you know how plans go on the playa ...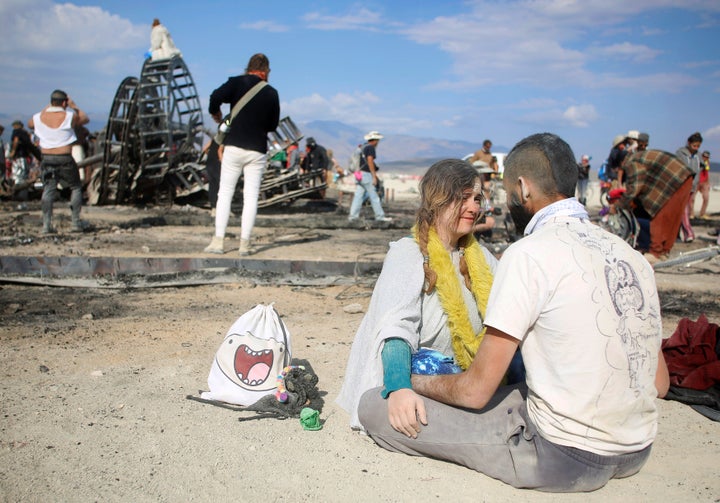 "

The unique soul full of light I met at burning man

- m4w"
dislikes: racists 

native language: love

personality: brilliant radiant aethereal!!

I am looking for a girl I met at burning man. I kept bumping into her, and she would always act like she forgot my name, but we would always hug anyways and share a big smile, soo happy to be at magical burning man together!!! such a pleasant nice experience. I really felt connected every time our luminescence collided. It happened at robot heart, esplanade, the hair shampoo place and the hairbraiding tent, and the snowcone dome.

She was wearing a hat that looked like a marching band hat, except it had glitter and rhinestones glued on it. it was unlike anything id ever seen. it was so unique, i had never seen anyone make such a traditional masculine looking hat into such a beautiful headpiece.

She also wore some shorts or underwear and had these really amazing gold tattoos all over her body, over her breasts and thighs. I had never seen any goddess like this ever before. please, if you know this wonderful spirit, please connect me with her! <3<3 namaste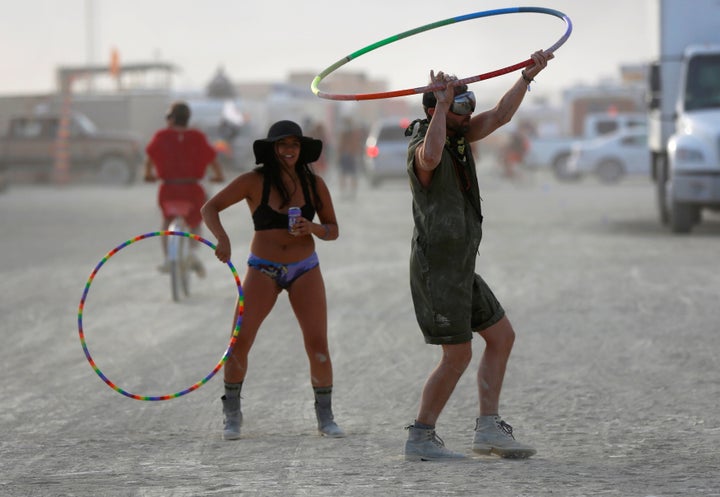 "
Burning Man Twerk Class

- m4w"
We met at Burning Man at a Twerk class. You are originally from Toulouse, you lived in Bogota for 5 years and now you live in the Mission. We planned to meet at the Talking Heads party, but it was a bust and I didn't end up staying. Wish I would have gotten your info! You're super cool and I enjoyed sharing experiences about living abroad. If you or your friends see this, let me know. My Facebook and Linkedin stalking didn't turn up anything. I'd love to cross paths with you one day in the future ...
"Burning Man: Rob w the voice from Boston via New Jersey via Greenpoint - wfm"
Your voice drew me in, with funny, sweet stories about your travels and your Polish parents. Even though I got sick it was an amazing trip because it brought me to you. You saved me and I wanted to explore the playa and you - but I was too out of it to articulate my true intentions. You're nonjudgmental, kind, with an open mind and hot...well you know - you're a SMF. I'll be in San Francisco next month or if you're still traveling come to Seattle and crash with me. I may have what you've been looking for and there is plenty of Metal in town.

Yours truly,
Oddy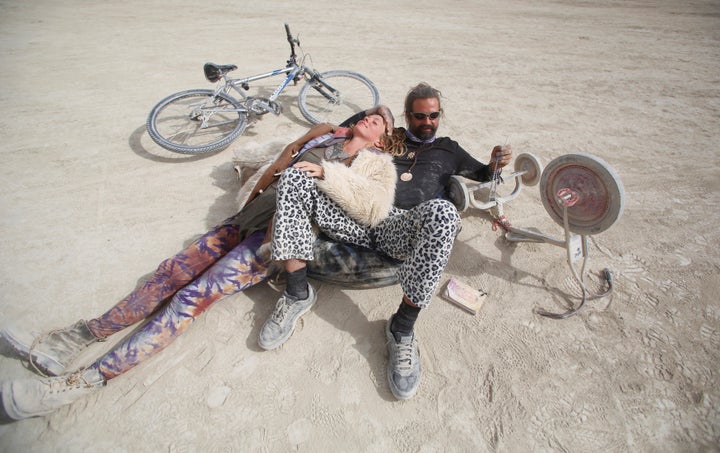 "Tibetan Singing Bowls, Burning Man Temple

- m4w"
I gave you a tibetan singing bowl session, you - girl from Palo Alto with beautiful eyes, at the Temple BM 2016 Saturday afernoon
You said I "put you under"
I was distracted by so many things going on at the time and I could not remember your name, but you said you work with at risk youth and deliver energy healing in Palo Alto, you also mentioned you just bought your first bowl set. I just wanted to make friends.
Patrick from San Diego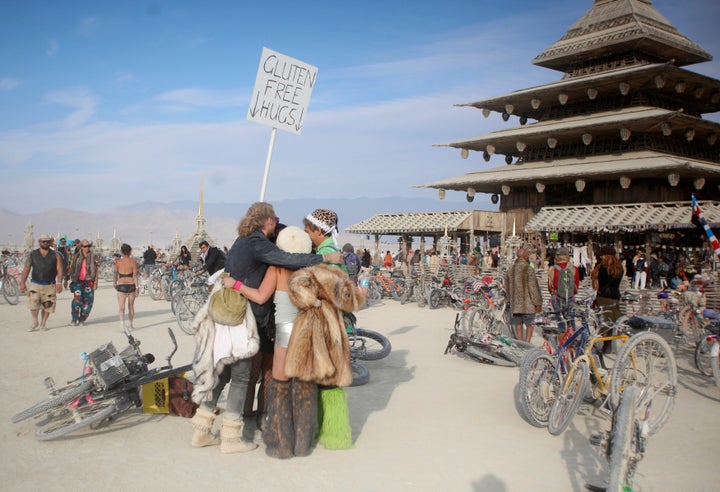 To all of the festival-goers, we hope you all find your burning love.
Calling all HuffPost superfans!
Sign up for membership to become a founding member and help shape HuffPost's next chapter
BEFORE YOU GO
PHOTO GALLERY
Burning Man Temple 2016