Mazu is a Buddhist and Taoist goddess of the sea, protector of travelers and one of Taiwan's most popular deities. This year, a temple in her honor will rise above Black Rock City for the annual Burning Man festival -- only to burn to the ground at the end of the week.
Nathan Parker, the visionary and leader behind the Mazu Temple project, says the culminating moment is one he awaits with excitement, even after months of working on the installation.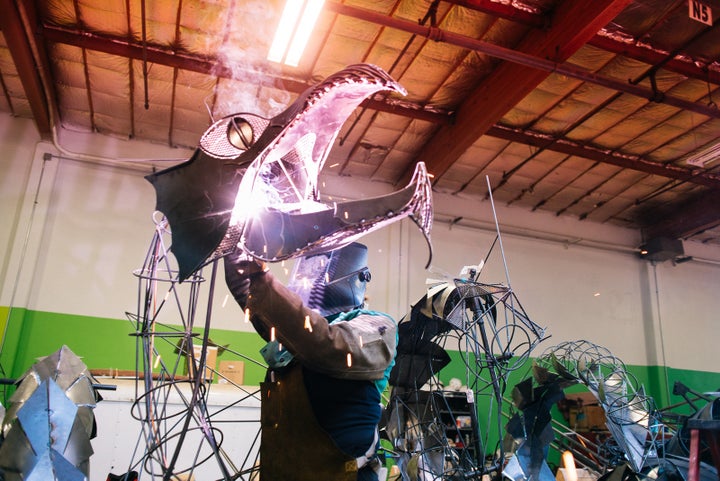 "Nothing is permanent, and we enjoy the moments that we know are fleeting far more than the ones we expect to last forever," Parker told The Huffington Post. "I get to spend almost a year building a temple that, for one week, will be enjoyed by 70,000 people, and then we will all watch as it burns to the ground. I can't begin to express how excited I am for that day."
Though it's not the official Burning Man temple for 2015, the Mazu temple is bound to cast an impressive aura across the Nevada desert where the festival takes place.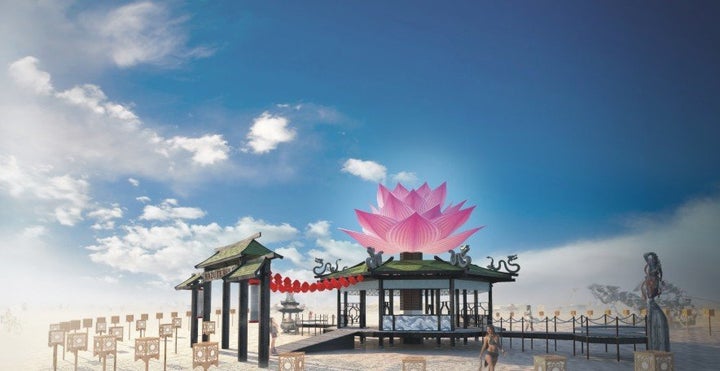 The structure is 50 feet wide, Parker said, and is raised four feet off the ground on a pier. Around the temple will be an elaborate light display, which will be illuminated at night and give off the illusion of a moat. Two 12-foot diameter "islands" will emerge from the main structure at the end of 20-foot walkways, offering visitors a place to sit, drink tea and contemplate life. Surrounding the temple will be a string of lanterns 150 feet in diameter.
Despite its ambitious design, the core building crew has remained under 20 members, Parker said, all of whom he praised for their dedication to the project. The project is being funded in part by a Taiwan-based arts organization called Dream Community, members of whom will be traveling to Burning Man to host a Mazu parade at the temple, Parker said.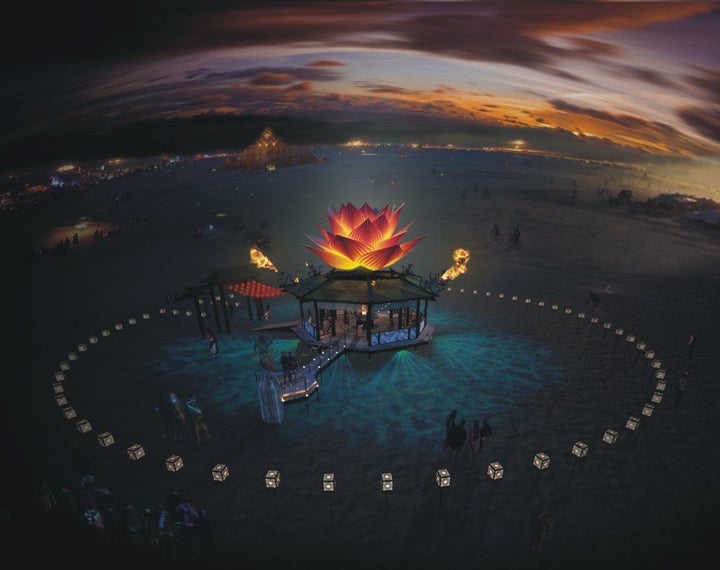 Among the feats the crew accomplished are eight fire-breathing dragon sculptures that will be perched on top of the temple, reflecting Mazu's relationship to the mythical creature. When visitors enter the temple, Parker said, they will encounter moon blocks, or Jiaobei, which are small stones used in divination practices. These blocks will contain "accelerometers and bluetooth transmitters" which, when thrown, will trigger lighting effects built into the temple roof's lotus petals, as well as the dragons' flame effect.

The temple will also feature prayer strips written by the team's poet-in-residence, which visitors can grab at random. Each strip will coordinate to a particular location within Black Rock City. With their prayers in hand, Parker and his team hope to send people "out into the chaos of the city, seeking the answers to their questions."
Photo by Aleksey Bochkovsky, and concept art by Nicola Rutherford.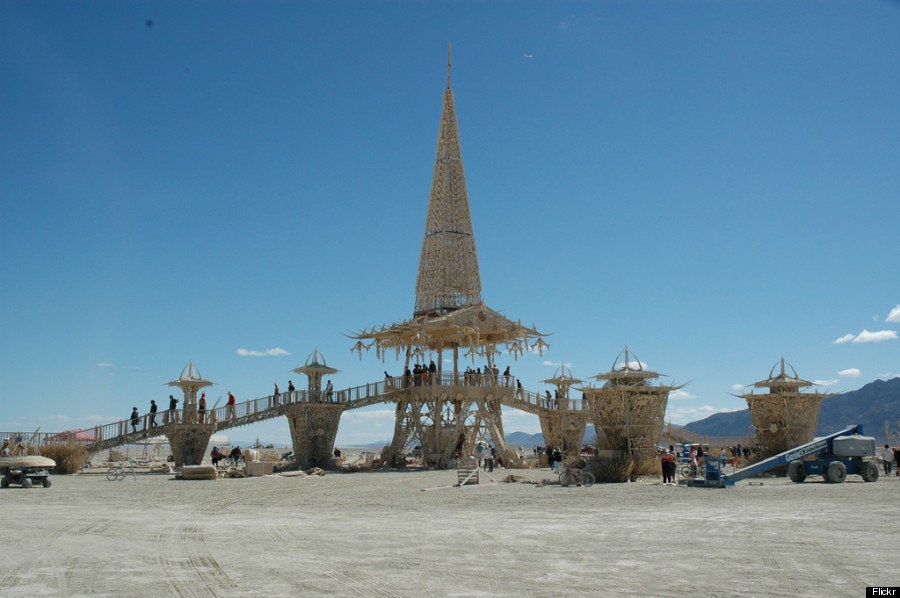 The Amazing Art Of Burning Man Temples
Popular in the Community