The art-speckled dream that materializes in middle-of-nowhere Nevada each August has gotten too big/loud/expensive/popular to stay true to its weirdo hippie roots, they argue. Silicon Valley elites are swarming like bees to a honey-covered geodesic dome. Air conditioned RVs are everywhere. The phrase "Burning Man jumped the shark" has become a meme in its own rite.
"Every year Burning Man is something new," Holden, who has attended for the past 15 years, told The Huffington Post. "It's a place where all sorts of subcultures and people come together and cross-pollinate and make something that is, by definition, new. It's a source of innovation and inspiration for individuals at all different levels."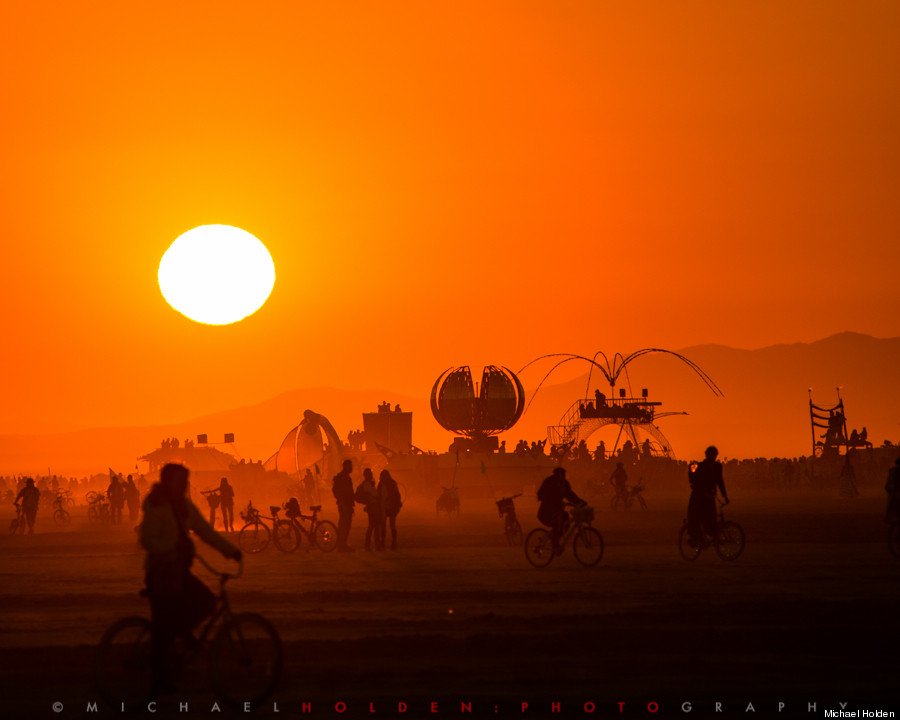 Indeed, the massive-scale installations and glowing contraptions that rise from the Black Rock desert cast a shadow over isolated instances of privilege. Masterpieces this past year included the hauntingly intricate Temple of Grace, the behemoth six-story Embrace sculpture and the largest "man" in the event's history, among countless fiery, buzzing, mind-controlled, drone-controlled brainchildren of some of the most progressive and bizarre imaginations out there. Trying to experience every piece of art at Burning Man is as futile as trying to count every speck of dust on the playa.
"The scope of it all is the most amazing thing," Holden said. "You look around and you think, 'wow, we built this.' It's an emerging subculture of desperate geniuses. It's not just a feel good divergence. This is the beginning of something that might be of note in the overall scope of history."
Holden himself worked as a web developer in Seattle for years before bringing his camera along one summer. There, he discovered a passion for digital photography, and his pieces eventually grabbed the attention of the event's organizers. Now he works full-time as a fine art photographer, and his images are regularly featured on Burning Man's blog and in its newsletter.
And he claims that regardless of the media's chorus, the nature of the attendees hasn't changed much since his first Burn (Silicon Valley heavy-hitters have outnumbered dirty flower children since the early days, anyways.) Sure, the event was much smaller -- tickets sold out for the first time in 2011, and this year welcomed nearly 70,000 participants -- but it has always attracted a particular personality type.
"Every year we get a lot of new people," Holden explained. "But the profile of your average Burner has not changed much. They tend to be adventurous, resilient, seeking one way or another."
So will Burning Man ever jump the shark?
"If there's any shark that's going to be jumped at Burning Man, it's going to be awesome," Holden said. "You'll have some guy on a segway jumping off the beautiful shark art car in deep playa, and everyone will go crazy and cheer."
Take a look at a selection of Holden's dazzling images from Burning Man 2014 below, and visit his website for more: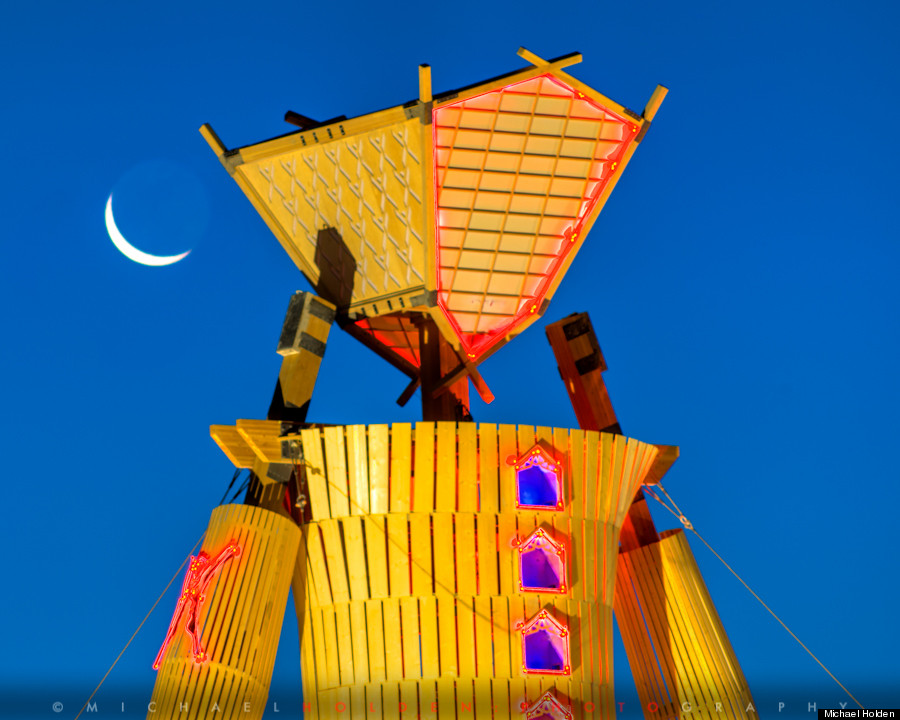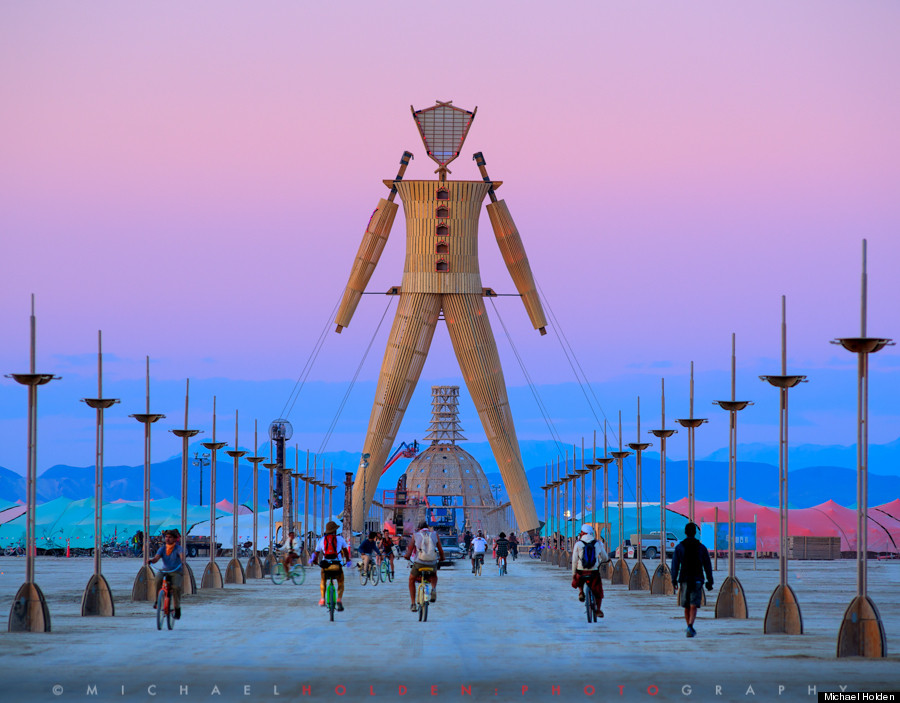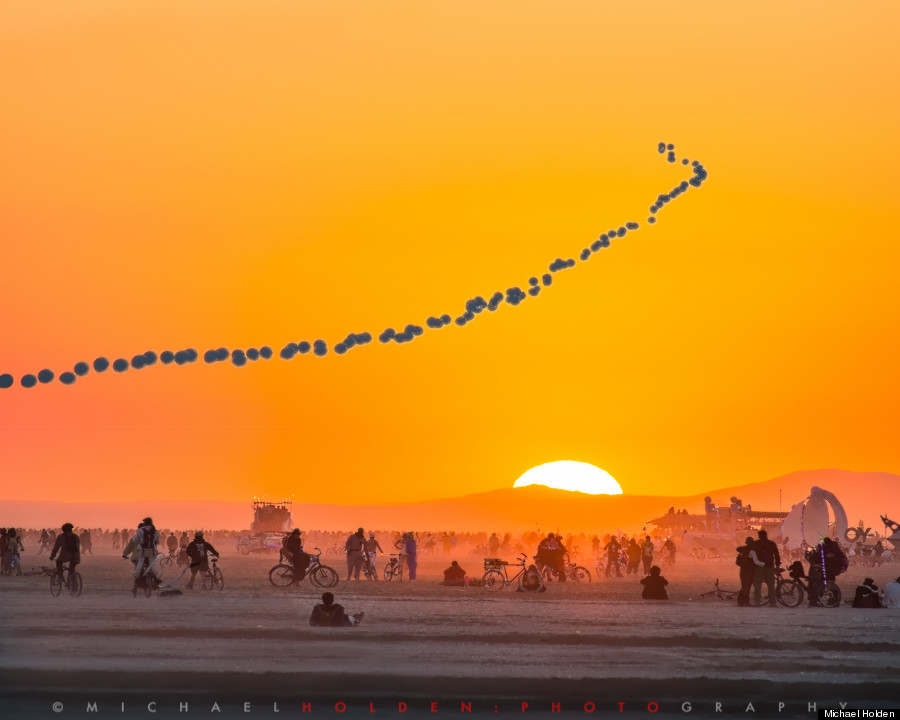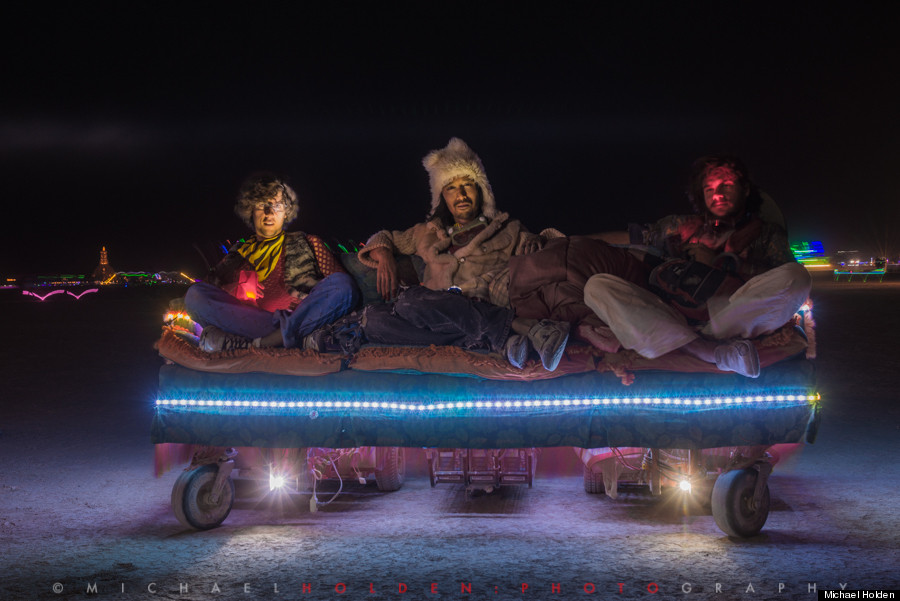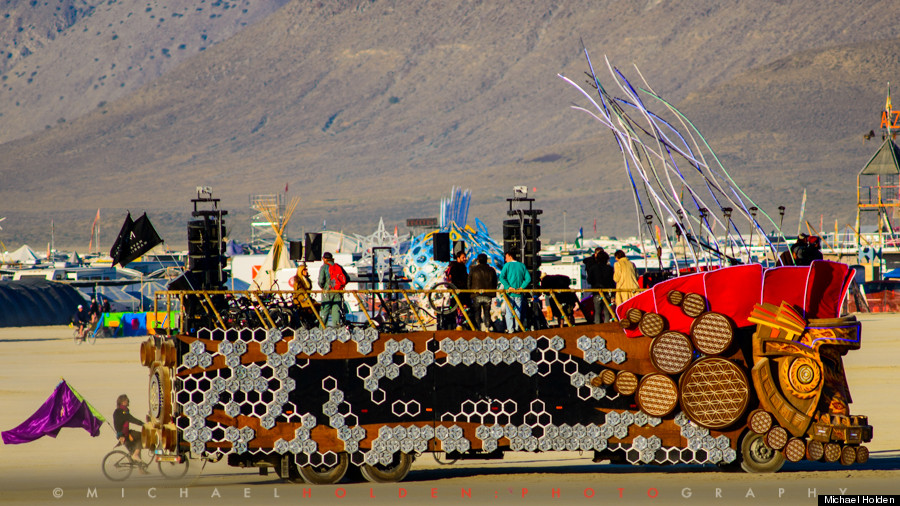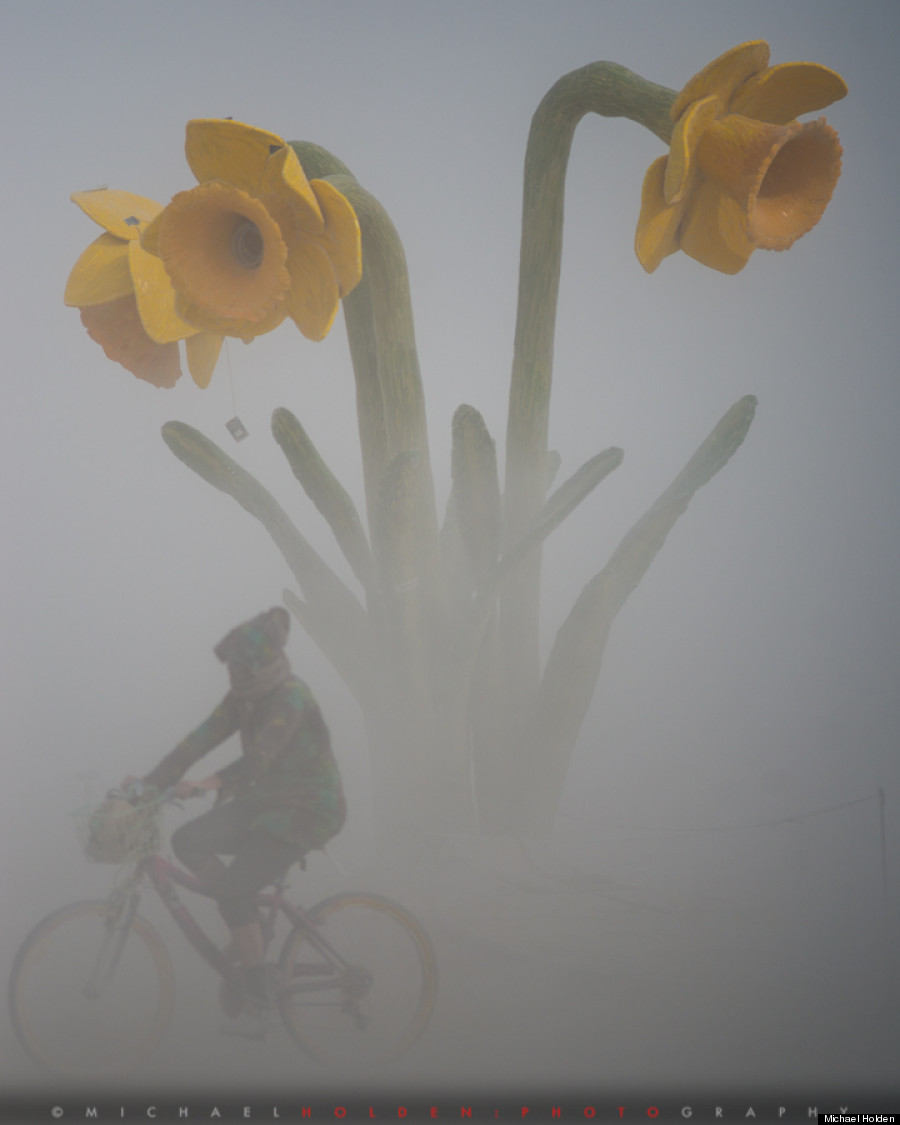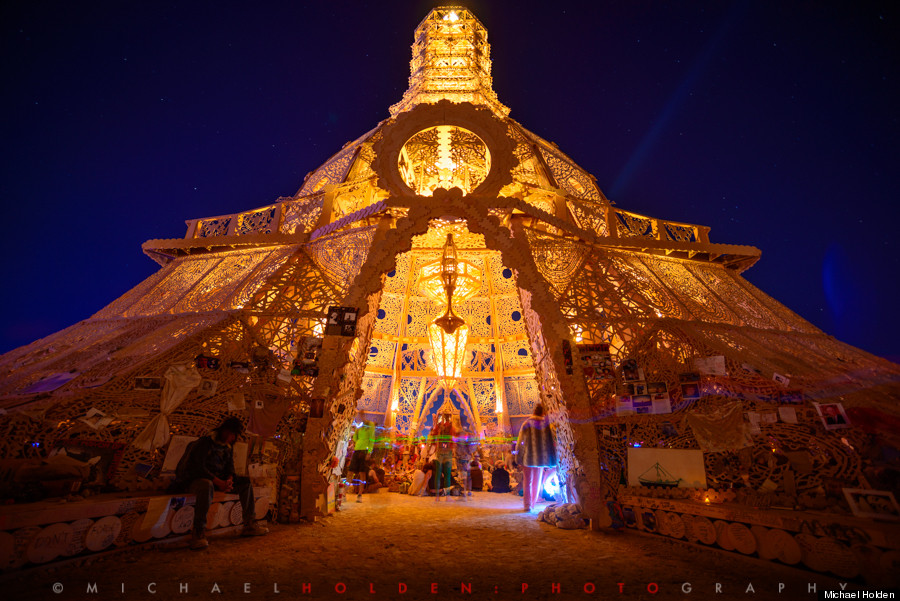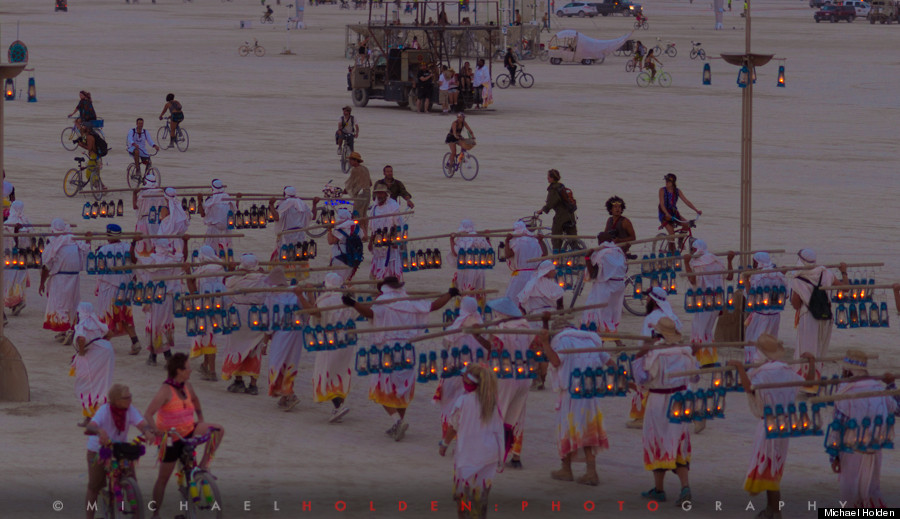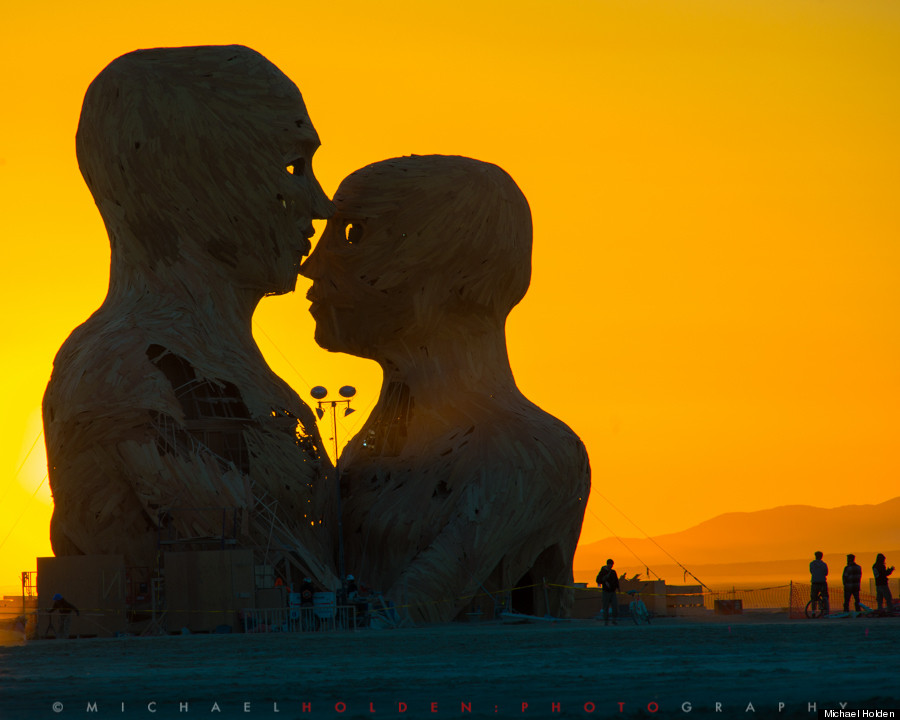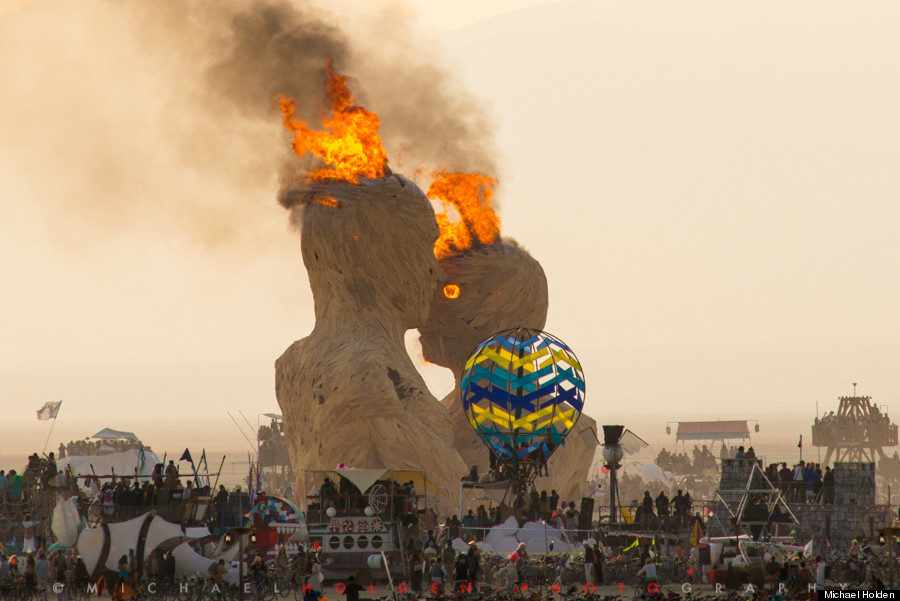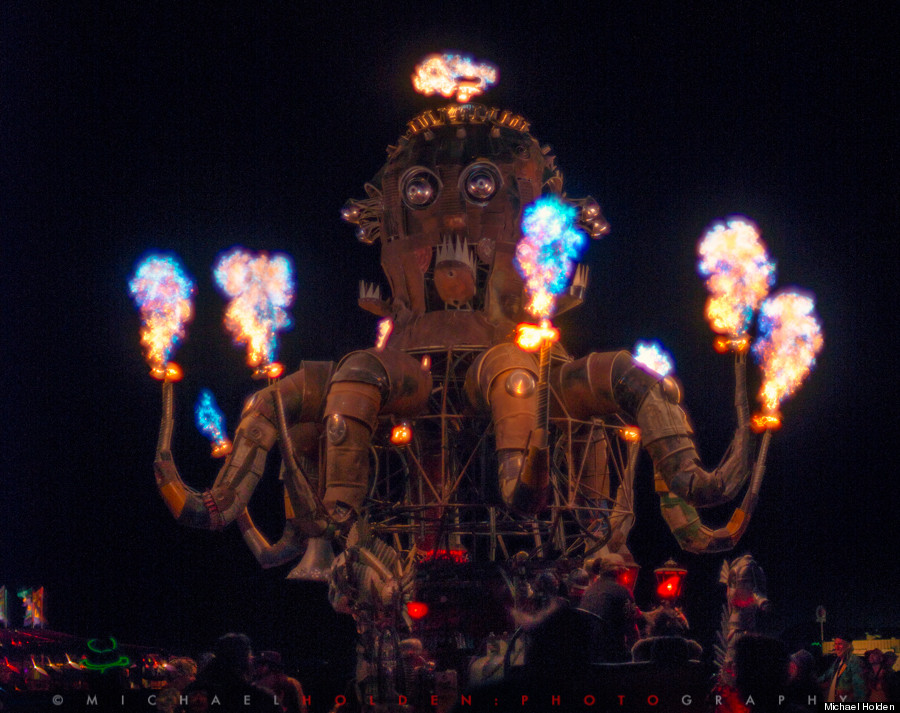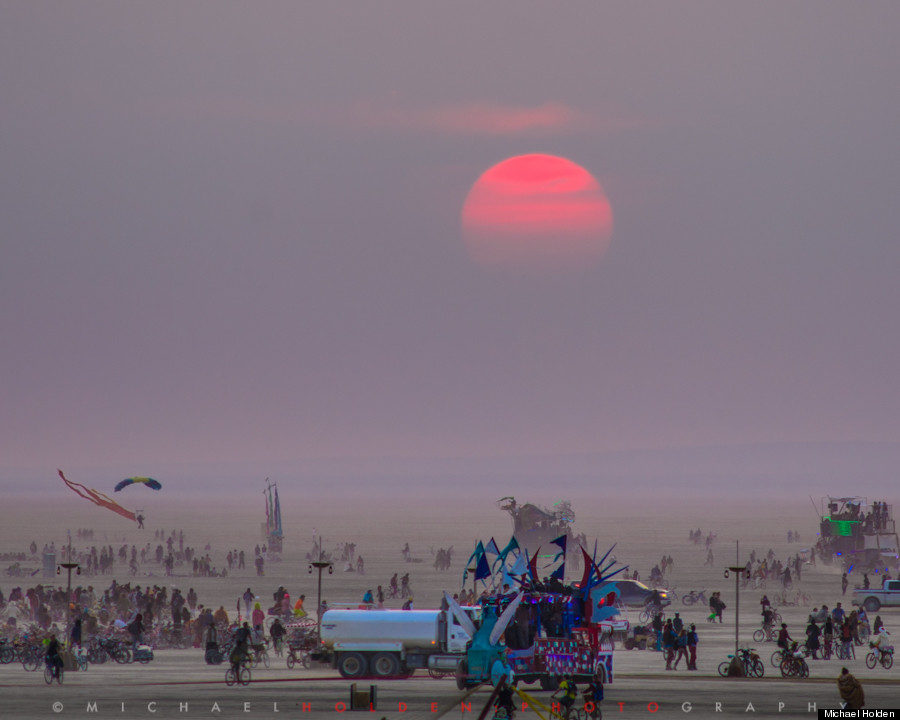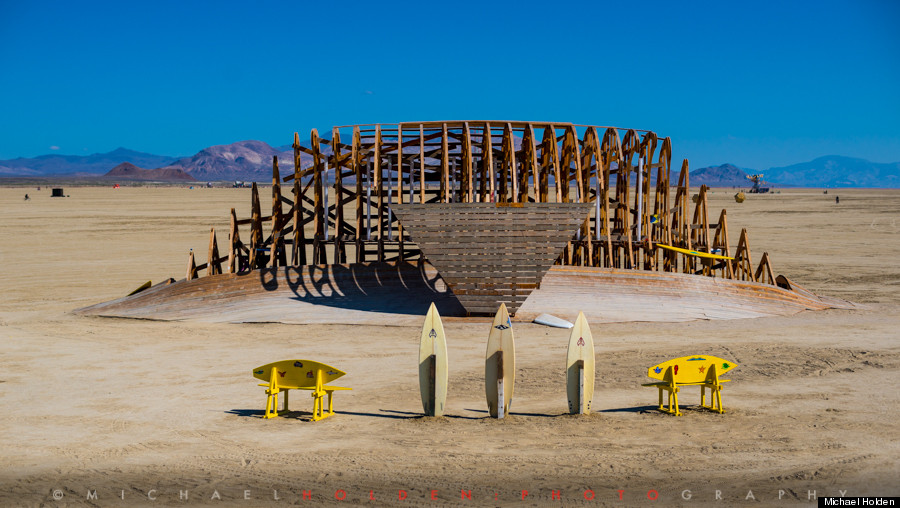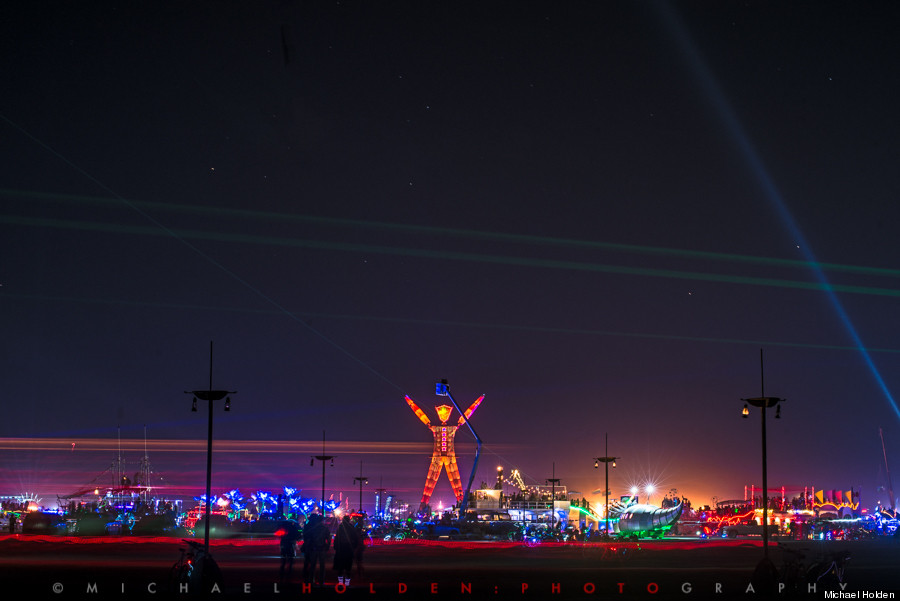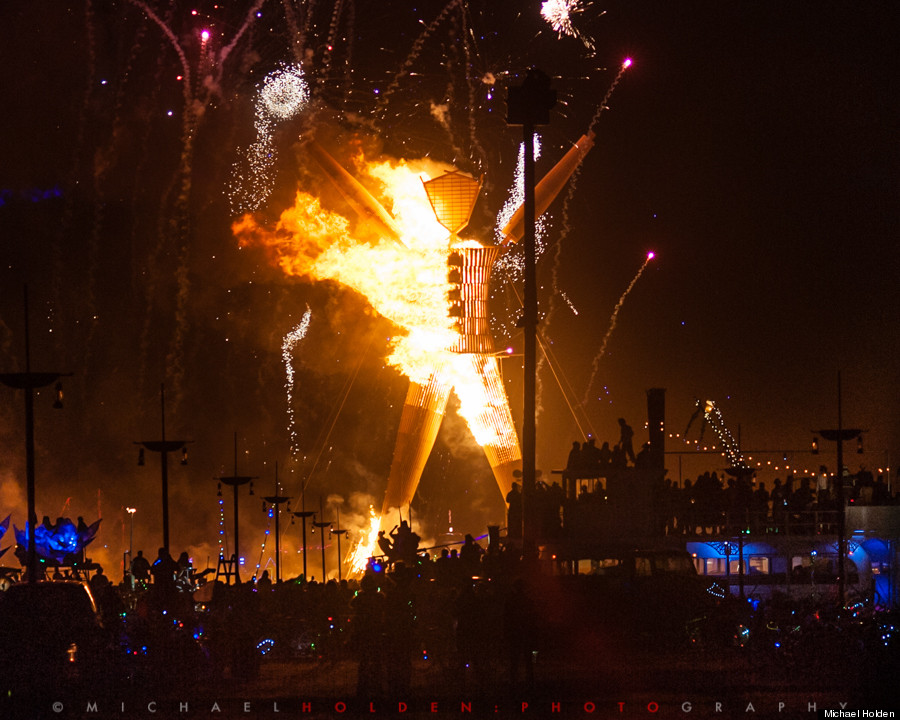 Related
Before You Go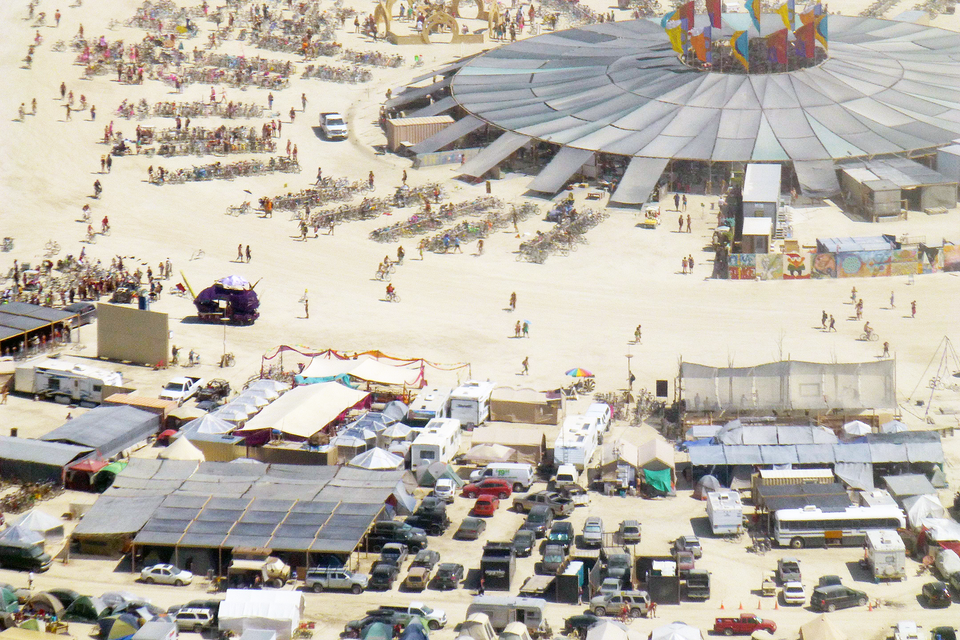 Burning Man 2013
Popular in the Community