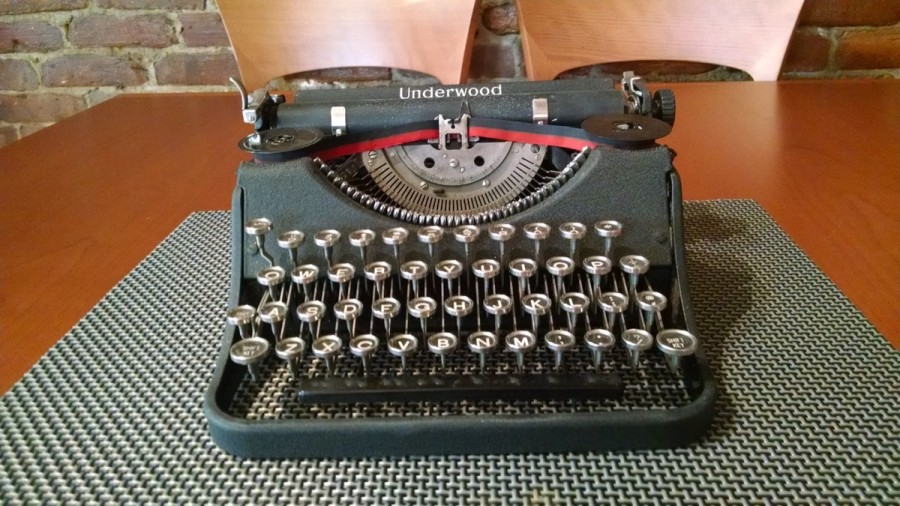 Are you someone that just loves typewriters? The looming permanence of every blunder, their vintage, old-timey charm, that clickity-clack of the keys? Do you love typewriters so much you'd love nothing more than to shrink yourself down to typewriter size so to better experience the feeling of every single keystroke, hopping from letter to letter to form your literary pièce de résistance?
If this very intense and particular literary fantasy strikes a chord somewhere deep within your soul, we highly recommend purchasing a ticket to this year's Burning Man. Although you can't shrink yourself, the playa festivities will include a giant replica of a 1927 Underwood Standard Portable Typewriter, part of an installation called The Blunderwood Portable. The colossal writing vessel, 24 times as large as your grandma's typewriter, will provide a bewitching experience for lit nerds and steampunk enthusiasts everywhere, while also proving once and for all that typewriters are not the least efficient way to type out a manuscript.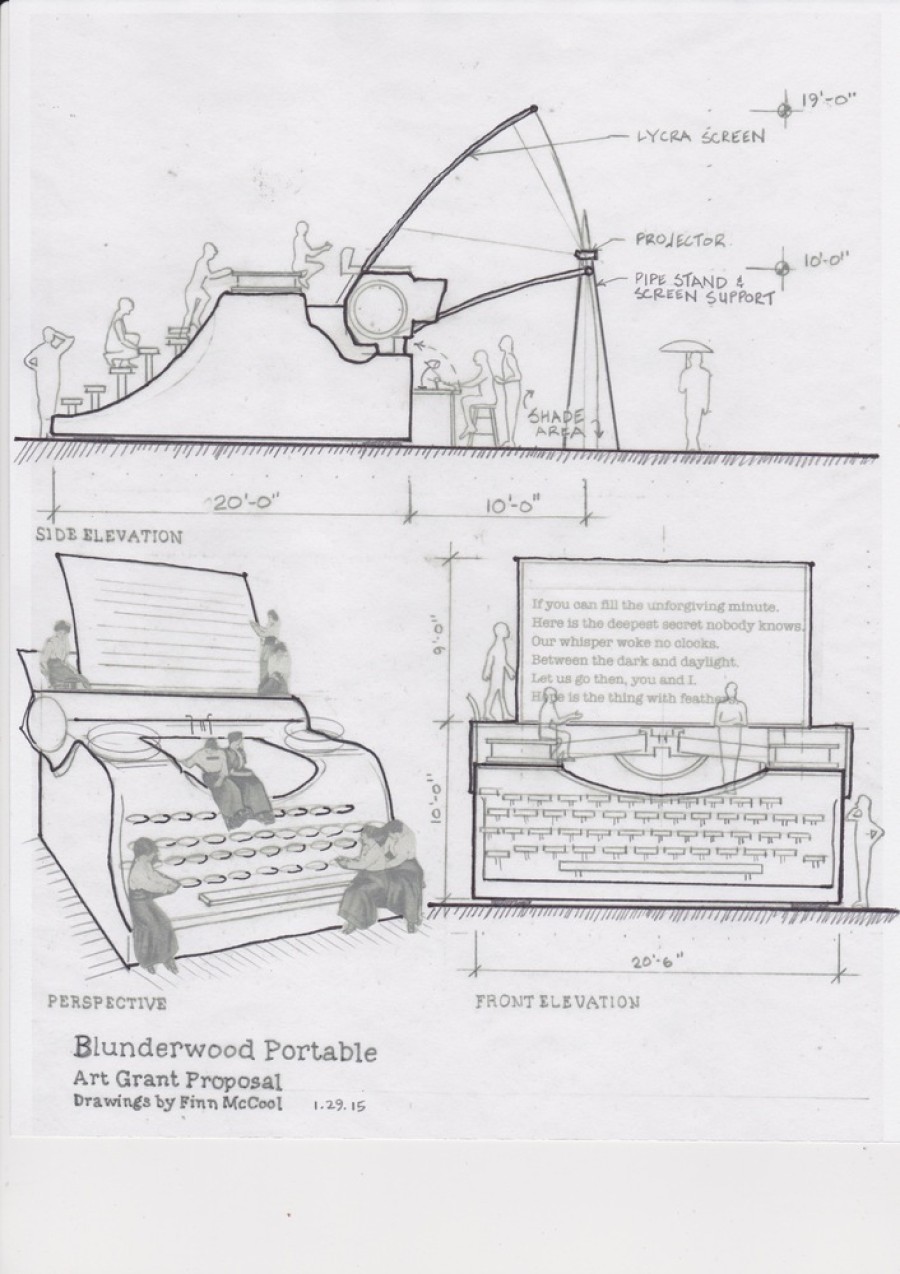 The Blunderwood is the brainchild of the Cat and the Cockroach Collective, a Boston-based collection of artists led by Jason Turgeon. In an email to The Huffington Post, Turgeon explained how the project was inspired by the story of Archy and Mehitabel, a nearly 100-year-old newspaper column that was later collected into a series of books, along with a Broadway musical and animated film.
"Archy is a free verse poet reincarnated as a cockroach," Turgeon explained. "Mehitabel is an alley cat who provides Archy with companionship and stories to write about. Each night, the column author Don Marquis would insert a fresh sheet of paper into his typewriter and Archy would laboriously hop from key to key typing out a fresh poem, story, or observation on life. The column was satirical, political, tender, funny and universal in its observations of the human condition."
Turgeon knew he wanted to bring the poems in some form to Burning Man, but wasn't sure how to make the printed word stand out amongst flaming statues, solar-powered tarot card wheels and the occasional Vulvatron. "Then it struck me that we could print them on large vinyl billboard and hang them around the event. From there I moved on to the idea of a giant typewriter, and when I pitched the idea to some friends it snowballed to the point we're at now."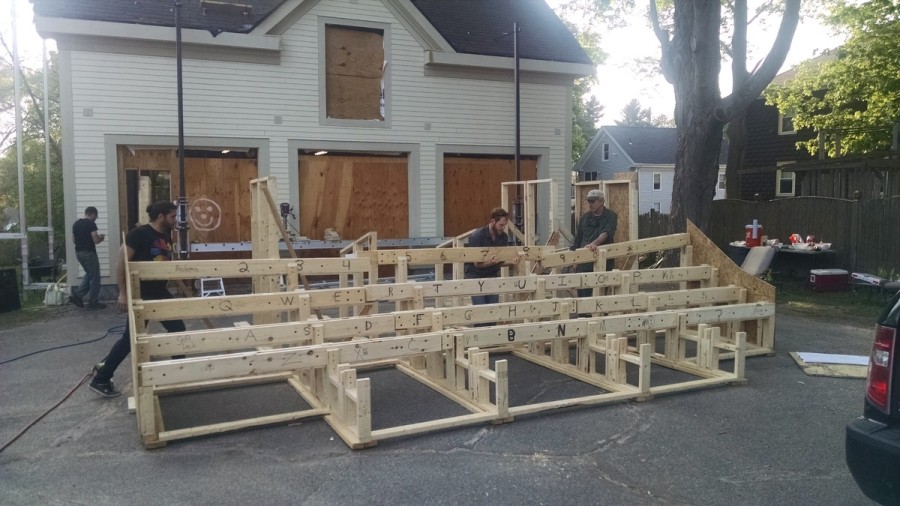 To prepare the typewriter, Turgeon and the team will build a giant sculpture in Boston, take it apart, ship it to Nevada and rebuild it on the Burning Man premises, keeping in mind the electronics, lighting and man-sized sensors in the artwork's keys. Turgeon recruited, among others, a mechanical engineer, an architect, a contractor, metalworkers and plenty of artists to help make his vision a reality.
The main challenge now, however, is fundraising. Burning Man provided a grant that will pay for a fraction of the project's needs, and for the rest, the team is depending on Kickstarter. Rewards include everything from stickers and pins to a real-life 1920's era Underwood Portable Typewriter. The team is hoping to meet its $5,000 goal by June 27.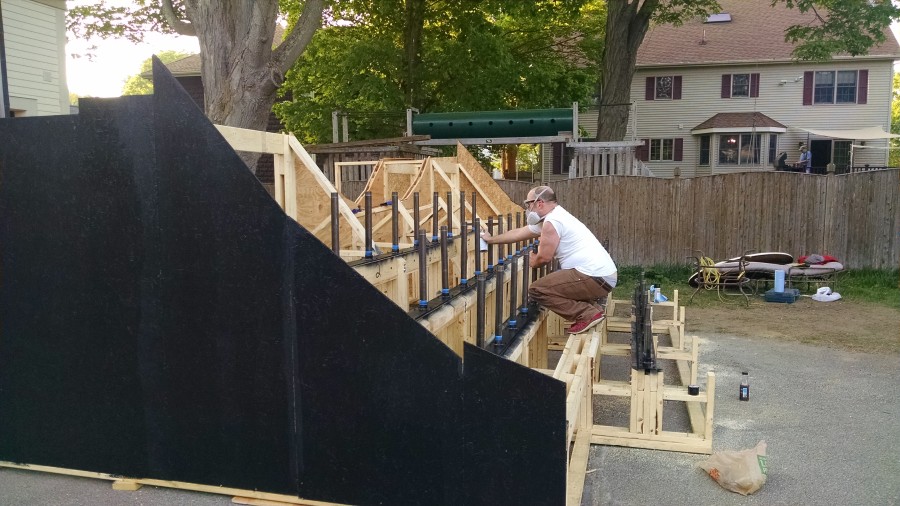 Though it sounds like something out of a fairy tale -- or, perhaps more of a drug and heat-fueled hallucination, the Blunderwood Portable is the type of work that could only be realized in one place. "Really, where else could this happen?" Turgeon confirmed. "Black Rock City is the only place in the world where a regular guy like me, a guy with no formal art training, no connections and no deep-pocketed corporate sponsors could take an idea like this and make it a reality."
So far, it seems people have been more than excited to contribute to the Cat and the Cockroach Collective's dream. "I love the way that so many people instantly respond to what we're doing," Turgeon said. "We're a society that communicates largely with keyboards, whether on our phones or tablets or laptops, and those keyboards are all based on the old typewriters that many of us still remember growing up with. But our communications are largely private and we work in a world of 10 point fonts."
"Everyone knows how a keyboard works, and on that first night when we turn on the projector I think we're going to unlock something really beautiful in people who might normally never get to make art at a scale like this," he concluded. "The typewriter is the beginning, but the words that people bring to it are the real art."
Related
Before You Go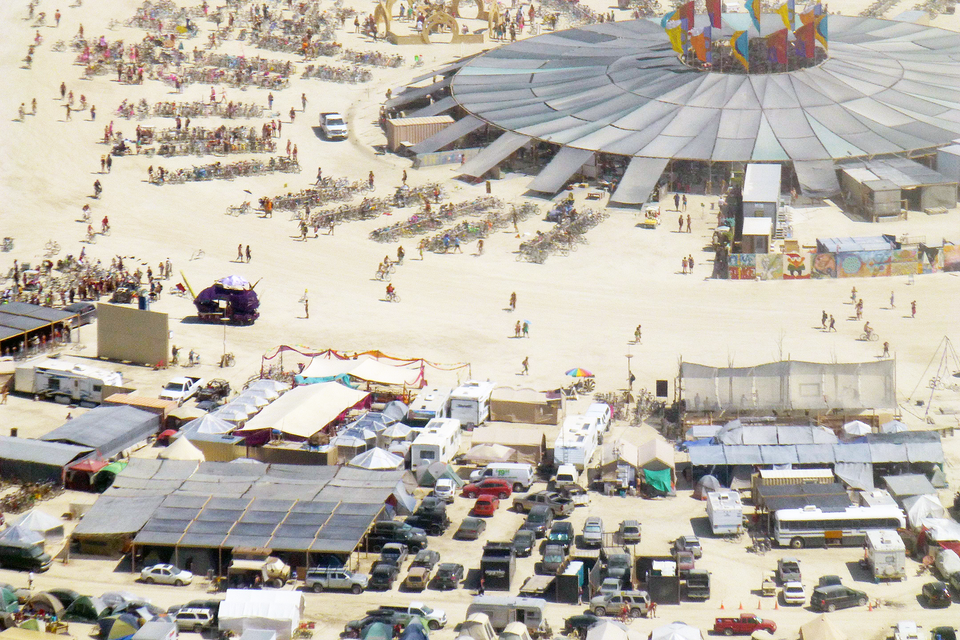 Burning Man 2013
Popular in the Community