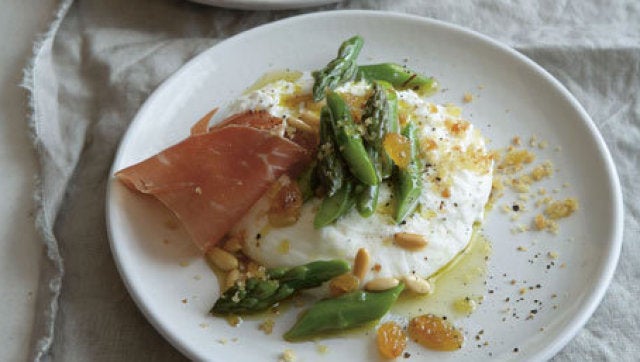 Burrata is a cheese like no other. It's the creamiest, richest, best piece of dairy you can get your hands on. Burrata, which means butter in Italian, is fresh mozzarella cheese that's mixed with cream -- which is obviously what makes it so great. It's delicious eaten as is, with a drizzle of olive oil, but also makes for a great topping on pastas, salads and served as an appetizer.
This burrata appetizer recipe keeps it simple, which is always what you want to do when you're working with such an amazing ingredient. In this dish, the cheese is simply topped with plump golden raisins, tender asparagus and toasted buttery bread crumbs.
Check out these goat cheese recipes.