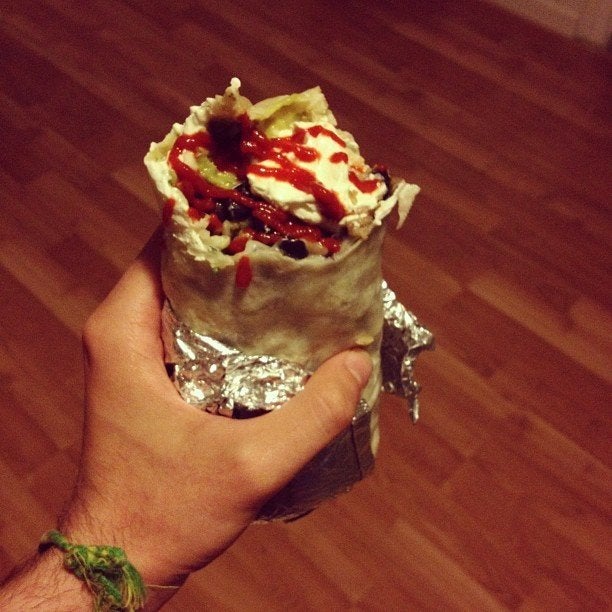 If 2012 has taught us one thing about tech entrepreneurs, it's that they are dissatisfied with the current state of takeout food delivery.
First, we met Tacocopter, a sensational concept that proposed to deliver tacos via drone quadcopter and iPhone app. Then came Leonardo the PizzaCopter, a proof-of-concept video which showed it was possible to fly a box of pizza from Point A to Point B using an aerial robot.
Now we have the Burrito Bomber, another twist on the burgeoning aerial Mexican food delivery market. It's is a DIY project by the guys at Darwin Aerospace, who have crafted a clever drone with a burrito slot that promises a speedy and stylish execution of your Chipotle order.
The system is quite simple and is best explained by the video below. Essentially, you've got a funky tube into which you load your burritos, which is then lofted into the sky and flown via drone with attached first-person-video camera for sight. When the drone nears the specified location, it floats the burrito tube down to the ground with a parachute, where it would ideally land at your dinner table.
Watch as the first unmanned burrito delivery flight takes to the skies:
Practically speaking, the Burrito Bomber still faces the same hurdles as its forerunner, the Tacocopter: birds, telephone wires, inclement weather, window ledges. And, most of all, commercial food delivery via drone is still prohibited by the FAA; like Star Simpson of Tacocopter, the founders of Darwin Aeronautics express hope in a blog post that the FAA will overturn the ban in due time.
Support HuffPost
The Stakes Have Never Been Higher
Related
Before You Go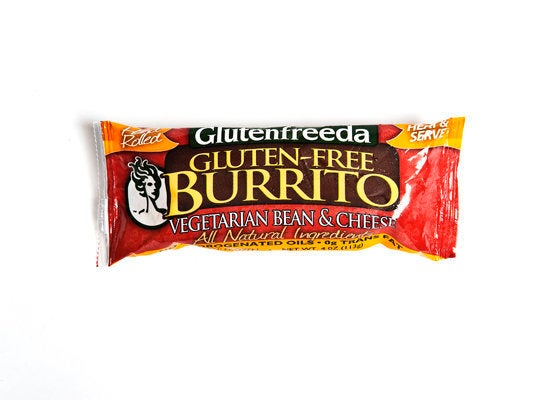 Frozen Veggie Burritos
Popular in the Community