Congratulations to the geniuses that came up with this one. Now we want a burrito -- and also cake.
That's right, this burrito is not a burrito at all, it's a wedding cake! A burrito cake! This amazing bit of trickery was cooked up by the Artisan Baking Company out of Portland, Oregon. Owner and head baker Elizabeth Marek said, "The cake inside is chocolate with peanut butter mousse filling. All the details except the tinfoil are made of fondant. The rice, meat, cheese, tomatoes, lettuce, and olives are all fondant. The guacamole and sour cream is buttercream."
You've got to really love burritos to order a burrito-shaped wedding cake, and we'd like to offer both our congratulations and our thanks to the couple who thought of this idea. Now we need to go eat a burrito. And maybe some cake.
Related
Before You Go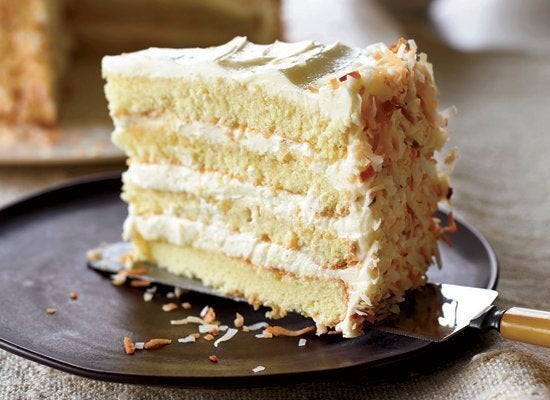 Cake Recipes