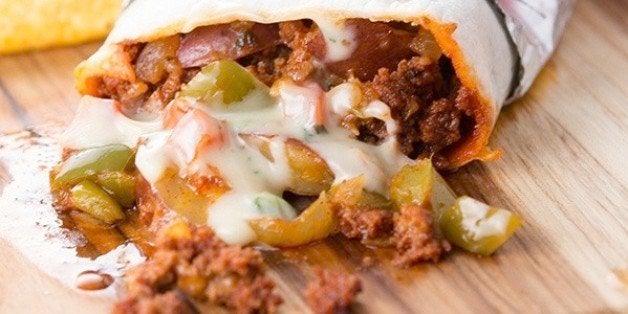 Burritos, the larger and often more satisfying version of tacos, are a worthy indulgence. When else can foods from every food group come together to form a single harmonious (if messy) entree?
Your stomach is probably growling just thinking about it. But before you run to Chipotle to get your fix, we suggest you consider making your own with one of these burrito recipes.
While traditional Mexican burritos often contain only meat and refried beans, the Americanized versions take on a slew of toppings, from potatoes to guacamole. We rounded up the widest variety of burrito recipes we could find, so that vegetarians and meat-lovers alike can whip up this delicious meal.
Carnitas Burritos With Poblano-Corn Salsa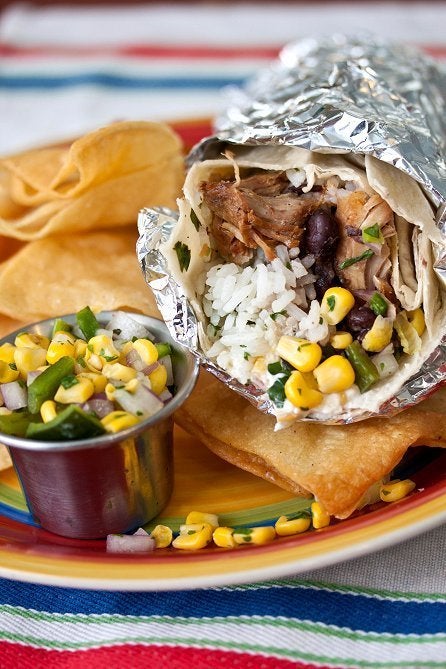 Chipotle Mexican Steak And Cilantro Lime Rice Burritos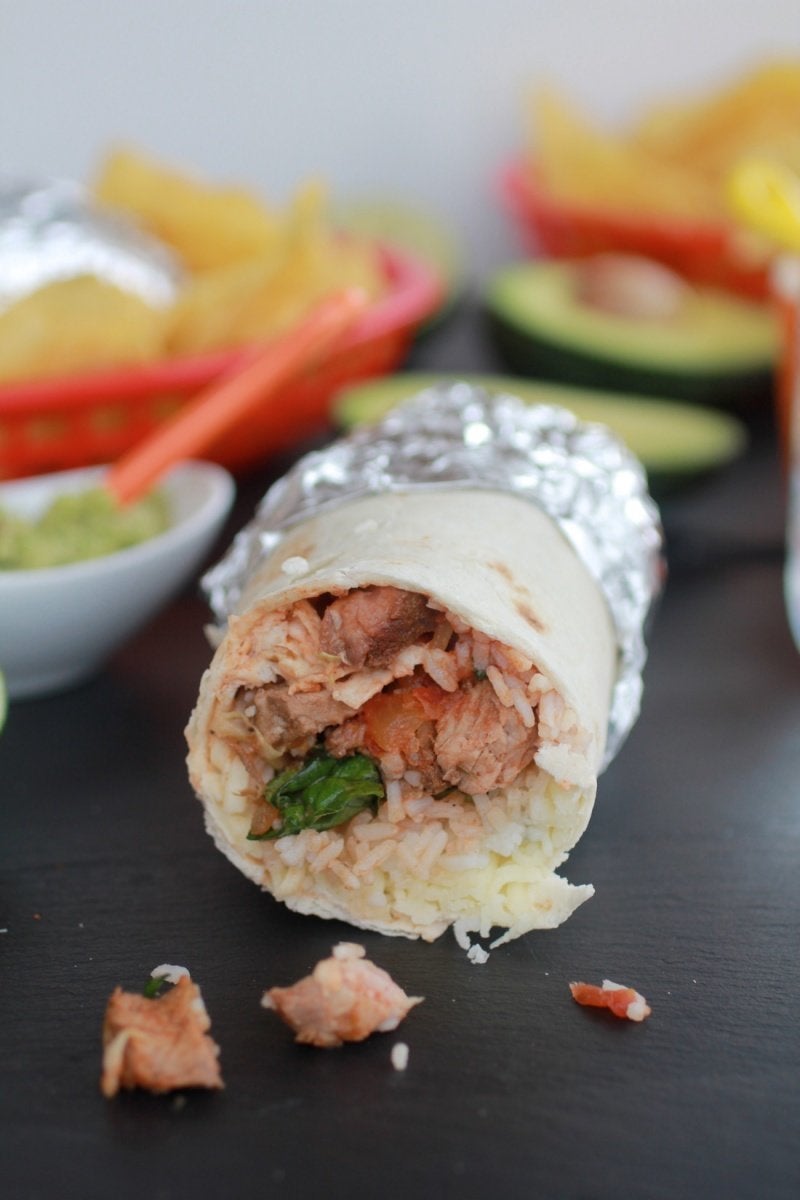 Chorizo, Potato And Queso Burritos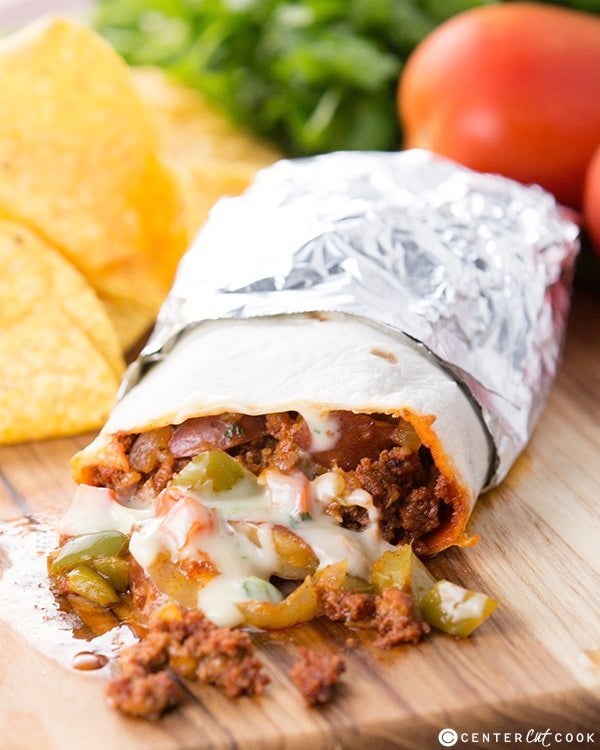 Crispy Black Bean Quinoa Burritos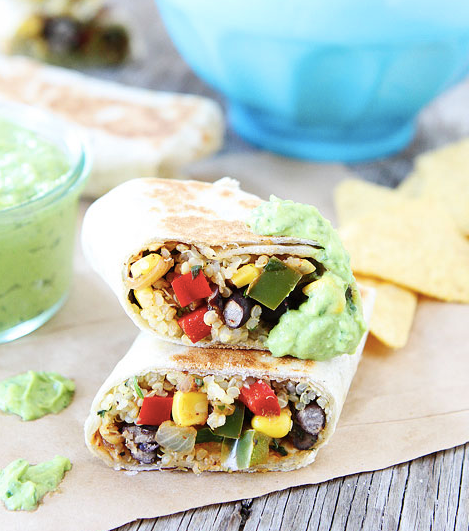 Slow Cooker Pork Burritos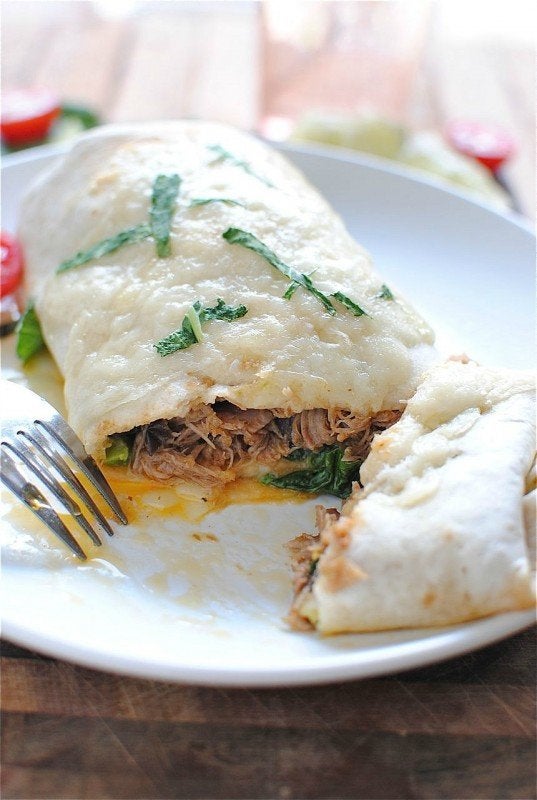 Crispy Beef Burritos With Poblano Queso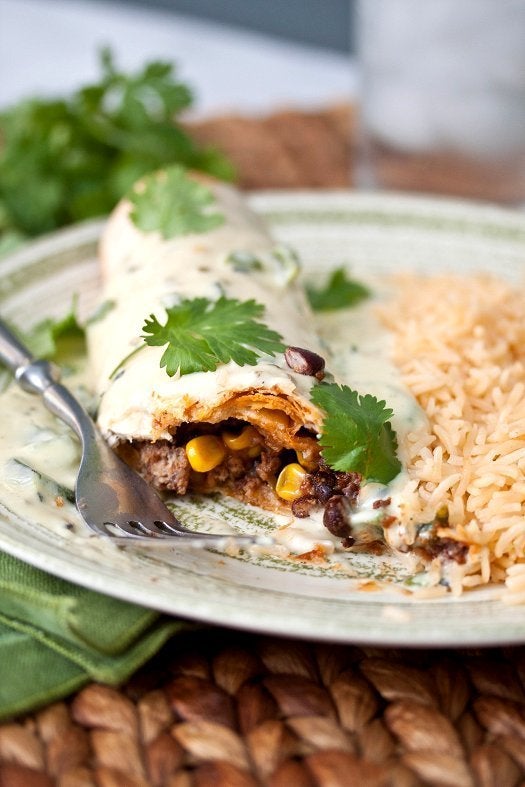 Neato Frito Over-Stuffed Burritos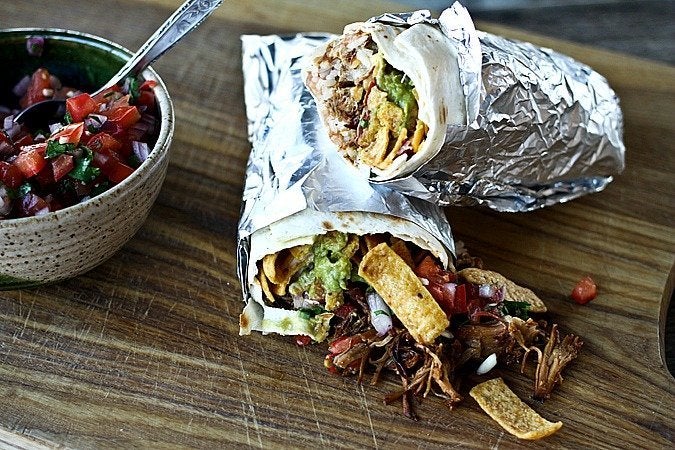 Chipotle Shrimp Burritos With Simple Avocado Crema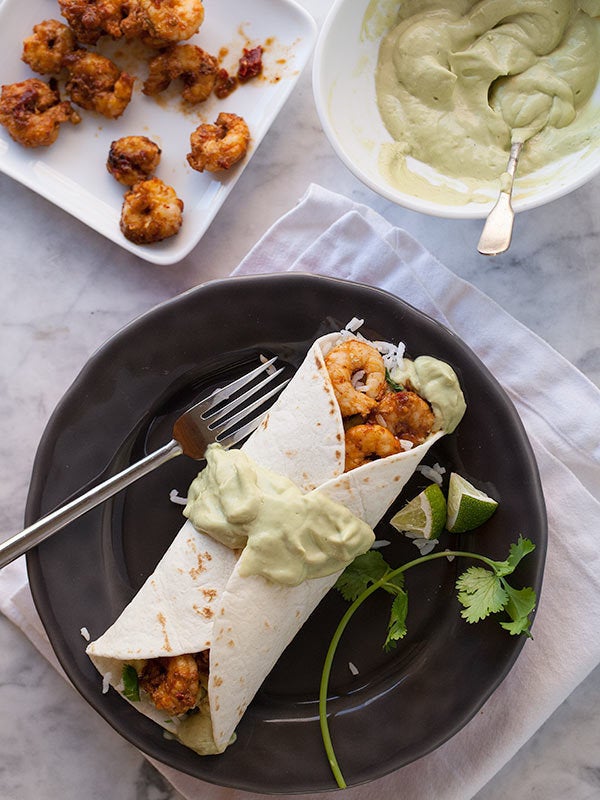 Sweet Potato Burrito Smothered in Avocado Salsa Verde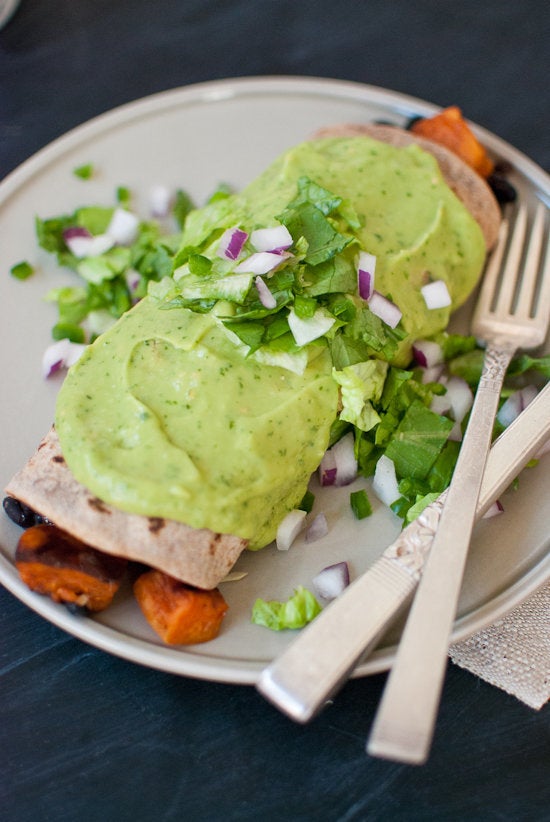 Black Bean and Butternut Squash Burritos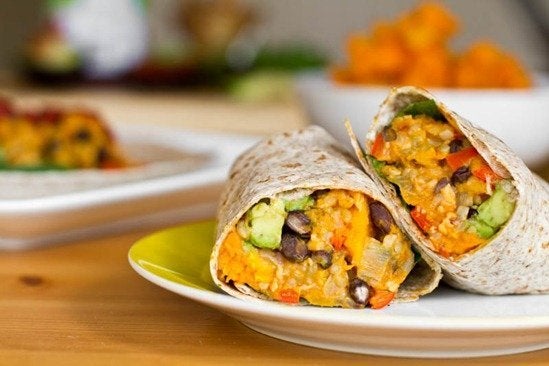 Chicken Burritos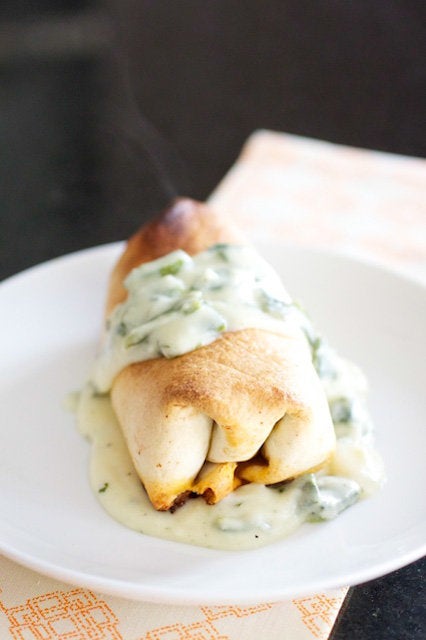 Breakfast Omelet Burrito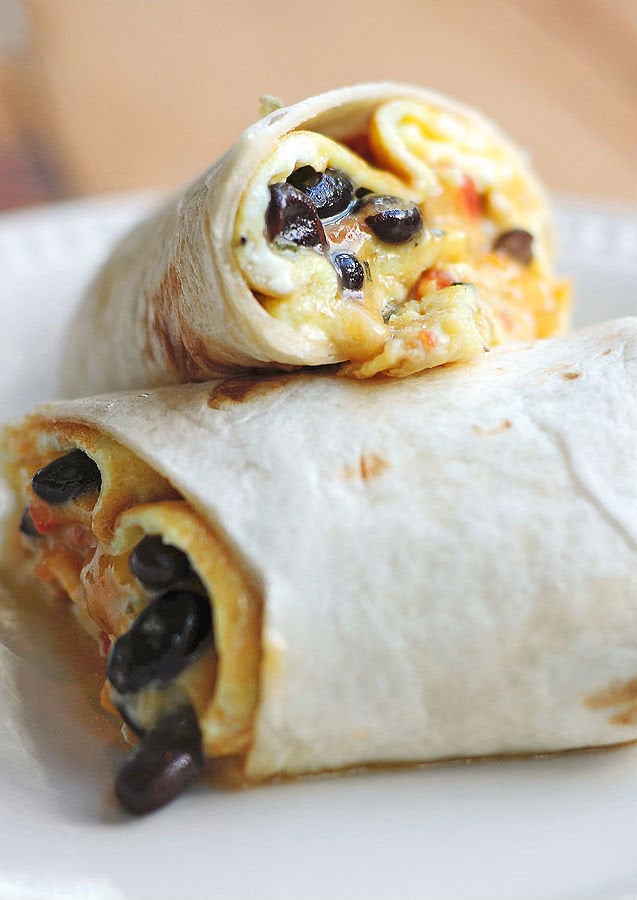 Simple Kale and Black Bean Burritos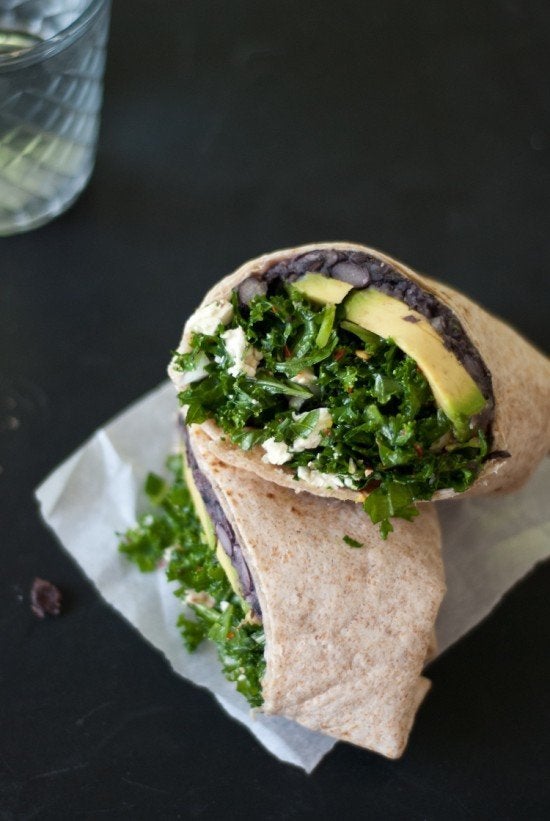 Flank Steak Burritos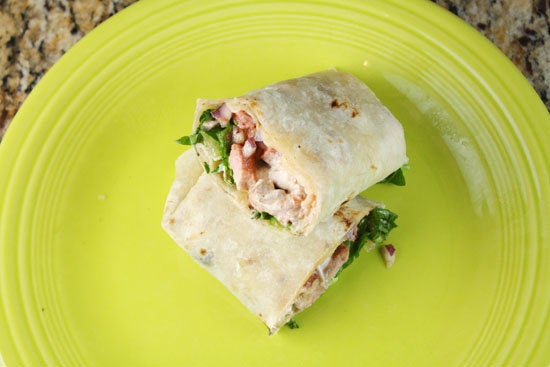 Veggie & Quinoa Burritos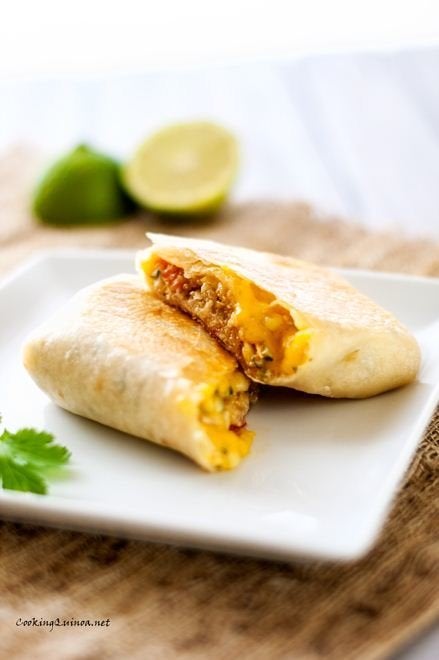 Beef, Chorizo & Potato Burritos