Behold the burrito vending machine.
In a new high for food distribution technology (and a new low for Mexican cuisine), the Burrito Box company has debuted "the world's first automated burrito kiosk" -- located inside a Mobil gas station store in West Hollywood, Calif.
Like RedBox for DVD rentals, the Burrito Box has an interactive touch-screen menu that lets you choose between five burrito flavors at $3 each (before tax). Once you've chosen between Chorizo Sausage, Roasted Potato, Uncured Bacon, Free-Range Chicken and Shredded Beef, it also allows you to add sour cream, tabasco sauce and guacamole for an extra fee.
When the transaction is complete, sit back and enjoy a little music video as the machine warms your food. If you purchased extra condiments, they're dispensed in their own packaging alongside the burrito.
For those who aren't lucky enough to live in the vicinity of a burrito vending machine, the intrepid reporters at local news site LAist tried all five burrito flavors and wrote colorful descriptions for each one. The Roasted Potato burrito, for instance, "just didn't smell like a burrito or anything savory should."
The Uncured Bacon burrito, meanwhile, had a bacon flavor that "came on strong like cheap perfume."
Sounds... edible. Does it help to know that the burritos contain no hormones, no antibiotics and uses cage-free eggs?
Check out some videos of the Burrito Box in action.
It may seem strange that the Burrito Box debuted in Los Angeles, a county that is jam-packed with authentic and delicious Mexican taco trucks and restaurants. But we're not surprised -- Southern California is already home to vending machines that sell gourmet cupcakes, caviar, cold-pressed juice and marijuana.
Because sometimes you just don't want to look another human being in the eye while giving in to a craving.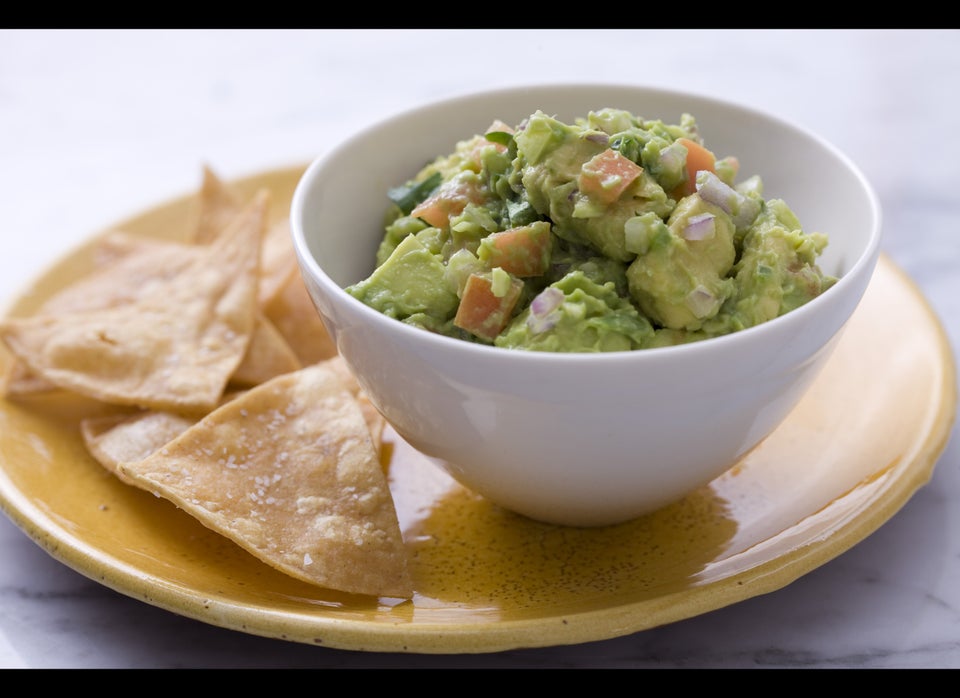 Nacho Topping Ideas
Popular in the Community