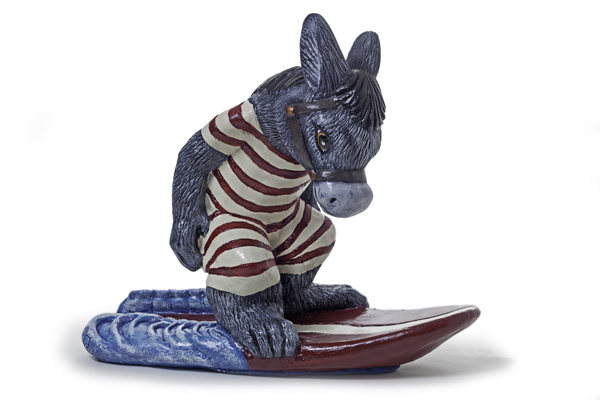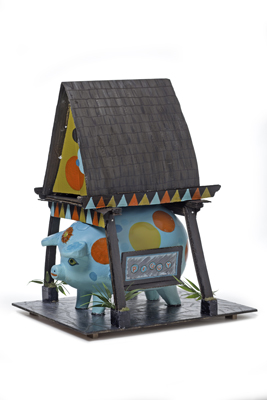 Celebrate nearby-exotic and return to the joys of yesteryear this weekend with Burros, Black Velvet & Other Delights, a retro Tijuana-themed art show featuring the works of The Pizz, Maya Rogers, Sophisti-tiki, Derek Yanigar and over a dozen other artists.
Inspired by the romanticism of post-World-War-II Tijuana -- think Herb Alpert, tequila-fueled elopements, jai alai, colorful tourist art and street tacos -- Tiki Oasis 11 presents Burros, Black Velvet & Other Delights, an art show benefiting WiLDCOAST. Founded in 2000, WILDCOAST has successfully conserved more than 1.8 million acres of coastal wildlands and wildlife habitats. WiLDCOAST works with local communities in San Diego to protect and restore their beaches and open spaces through hands-on restoration projects, cleanups, environmental education and community involvement. The organization has expanded into Baja California and further south to engage communities there in restoration and preservation of the coastal areas.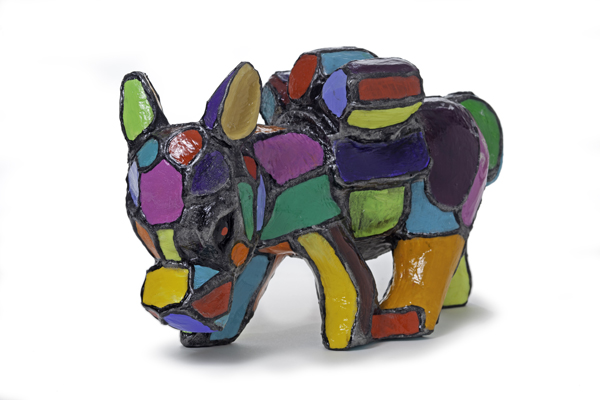 For Burros, Black Velvet & Other Delights, two dozen stars in the Pop Surrealism, Low Brow and Tiki genres were asked to either submit an original black velvet painting or modify a random Tijuana-style ceramic burro or piggy bank sent to the artist by show curators Baby Doe and Reesenik. The resulting works show the wonder, delight and longing inherent in the Tiki movement as artists translate cross-cultural exotic iconography into bold, playful and often pointed expressions reflecting their impressions of America's relationship with both Tijuana and escapism.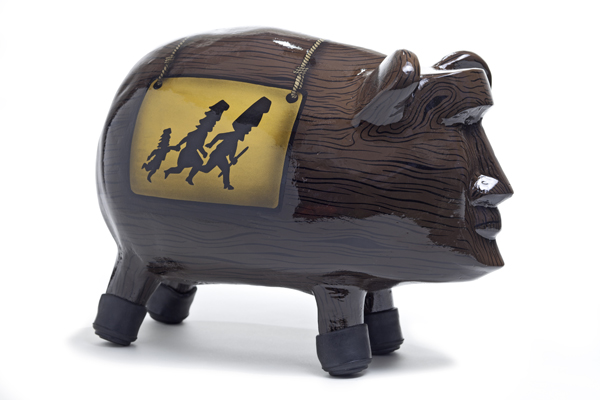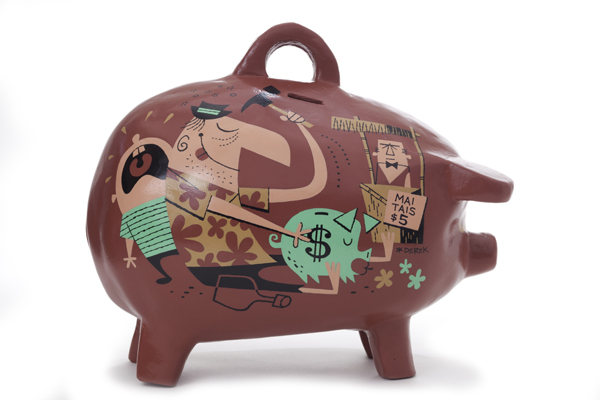 Saturday's Tiki Oasis custom car event, alos at the Crowne Plaza, displays another unique form of Americana: hot rods, vans and sedans painted with mid-century modern and exotica pop culture symbols, with the rockabilly Tiki band Hula Girls playing at 10 a.m. and 2 p.m. The free, family-friendly events are wonderful ways to surf the Tiki world and get a glimpse into the global exotica movement.
Tiki Oasis 11 Burros, Black Velvert & Other Delights Art Show Benefiting WiLDCOAST
Crowne Plaza Hotel, Lahaina Room
2270 Hotel Circle North San, Diego, Calif. 92108
Burros, Black Velvet & Other Delights, Friday, Aug. 19 to Sunday, Aug. 21 (artist reception Saturday, 1 p.m.
Tiki Oasis 11 Custom Car Show
Crowne Plaza Parking Lot
Saturday, 9 a.m. to 4 p.m. Hula Girls perform at 10 a.m. and 2 p.m.
REAL LIFE. REAL NEWS. REAL VOICES.
Help us tell more of the stories that matter from voices that too often remain unheard.