William S. Burroughs was one of the most influential American writers of the 20th century. His best-known titles include Junky, The Soft Machine and his ground-breaking Naked Lunch, which was adapted into a feature film directed by David Cronenberg. A cult icon, he was also a painter and a spoken-word performer. Despite these prolific achievements, Burroughs' work as a photographer is rarely acknowledged. This oversight may be due to his overwhelming prominence in other media as much as to the way in which his photographic material has been dispersed, often discarded, cut up and left behind as a result of Burroughs' peripatetic lifestyle.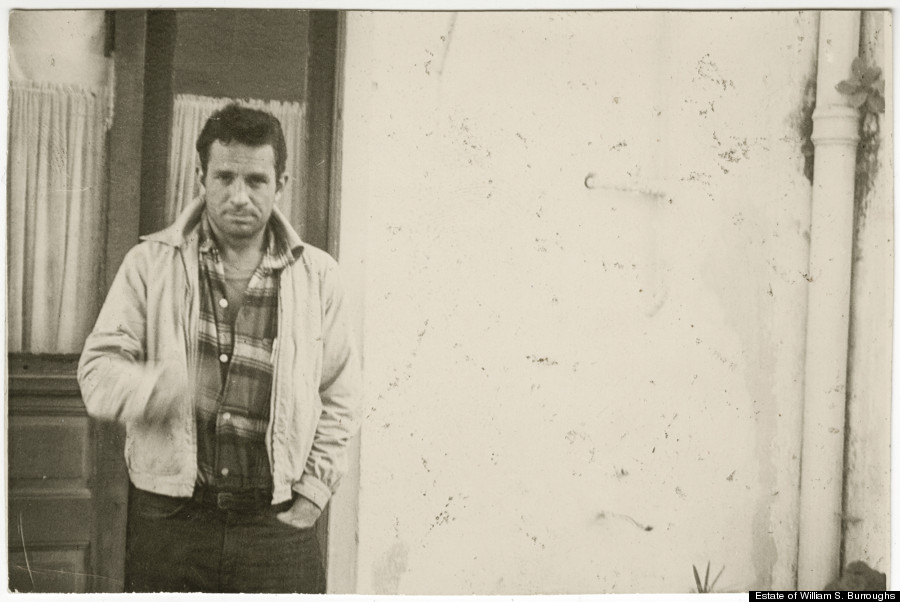 Jack Kerouac, Tangier, 1957
While Burroughs was photographing along Duke Street, St James's,or making studies of Egyptian and Aztec artifacts in the British Museum during his time in London in the early 1970s, The Photographers' Gallery had just opened its doors in 1971 in the same area, on Great Newport Street. This was a creative time for photography in the capital, but it is hard to know if Burroughs would have engaged with it. More often his images are of empty streets, or dilapidated buildings in Soho, or hotel beds, made and unmade, or arrangements of photographs laid out in his St James's hotel room. Burroughs' photographs are striking for their self-containment and lack of reference to other practitioners or genres. While they can be gathered into categories of a kind –- street scenes, still lifes, collage, radio towers, people -– his works sit outside of any canonical structure.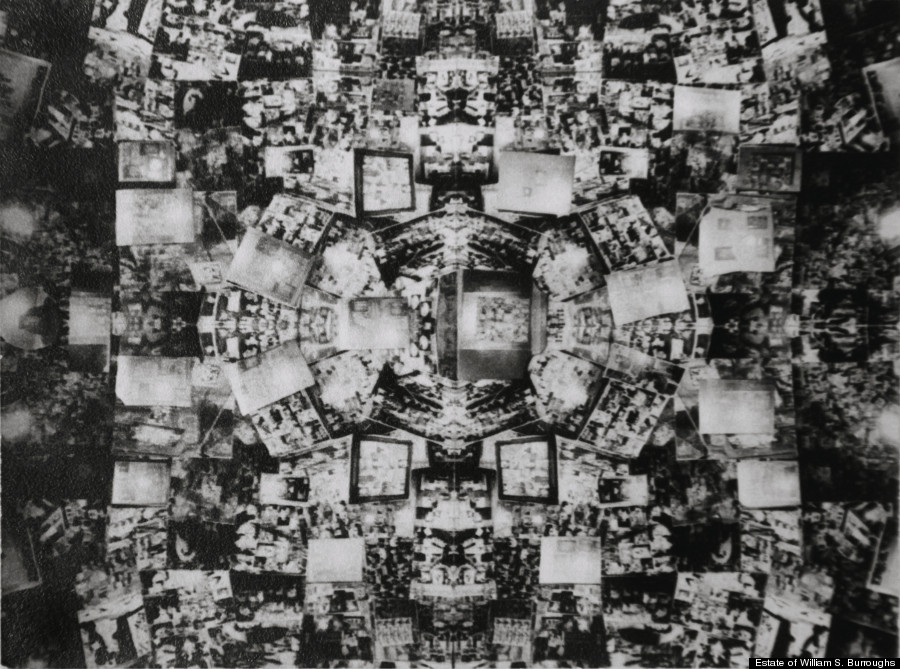 Infinity, (Beat Hotel), Paris, 1962
Burroughs' images are both fleeting and utterly deliberate. Lacking any interest in the fetish of photography as rarefied object, his images were processed in high street chemists, cheaply and with little thought. While they appear to have the random quality of snapshots, they also contain a singular vision. Burroughs himself saw photographs as throw-away, destroyable, but also as possessing occult powers, as providing the ability to "travel" in space and time and as having a hallucinatory function -– as photography historian Susan Laxton puts it, "If William Burroughs could have photographed his dreams, he would have."
Calling all HuffPost superfans!
Sign up for membership to become a founding member and help shape HuffPost's next chapter