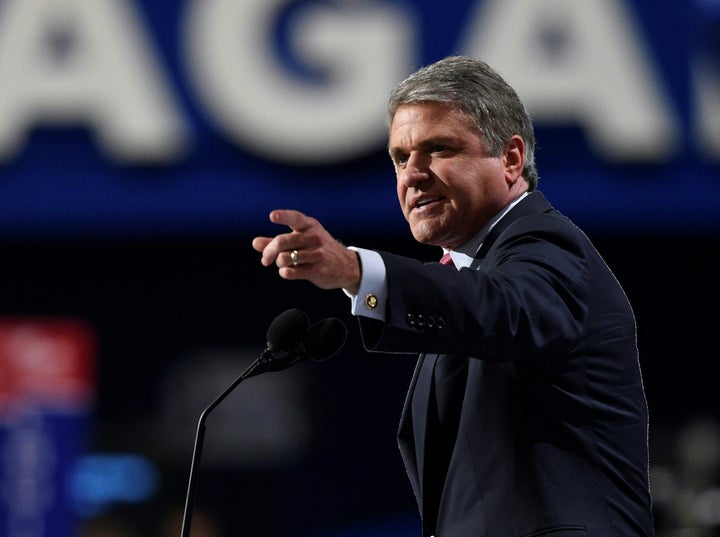 WASHINGTON ― There used to be a time when the big fear of homeland security officials was Soviet moles infiltrating American institutions. Now it appears to be that Democrats may be "burrowing' into the Donald Trump-led government.
At least, that's the concern of Rep. Mike McCaul (R-Texas), chairman of the House Homeland Security Committee, who sent a letter Wednesday to Homeland Security Secretary Jeh Johnson seeking to purge President Barack Obama's appointees.
"Concerns exist that Department of Homeland Security (DHS) non-career positions might be 'converted' to career positions," McCaul wrote. "Known as 'burrowing,' this practice can damage trust with a new Administration and undermine its new priorities."
As evidence for concern, McCaul points to two such conversions at DHS agencies in the Obama administration. He also notes a Government Accountability Office study that documented 139 conversions, including 17 at DHS. Those conversions, however, came in the final years of the Bush administration, when Republican appointees became permanent employees in the incoming Democratic administration.
Indeed, the Bush administration was widely criticized for politicizing appointments of U.S. attorneys and for botching the Hurricane Katrina response because inexperienced, unqualified Republican political appointees couldn't do the civil service jobs they took.
The Obama administration tightened rules for converting political jobs to career civil servant jobs in the wake of such problems. All conversions had to be evaluated by the Office of Personnel Management after 2010.
McCaul noted that OPM recently announced a moratorium on conversions. Nevertheless, he demanded that Johnson be especially careful preventing politically motivated Democrats from burrowing into the Trump administration.
"I urge you to enforce applicable laws governing employee conversions from political to career positions," McCaul wrote. "Such vigilance is vital to maintaining the principle the the federal workforce should be free from political influence."
"The President-elect has the right to pick his own team, and allowing Obama appointees to embed themselves into the bureaucracy for the long haul could create unnecessary interference," McCaul said in statement announcing his letter.
Do you work in a federal agency? Email us at scoops@huffingtonpost.com and let us know what you're seeing and hearing, and if you're thinking of staying in government for the next administration.
Calling all HuffPost superfans!
Sign up for membership to become a founding member and help shape HuffPost's next chapter
BEFORE YOU GO
PHOTO GALLERY
Donald Trump's Environment Guy Doesn't Believe In Climate Change