What do you get when you combine viral online marketing with Hawaii's laid back lifestyle? Apparently, Burt Waikiki.
Burt is a long-haired, speedo-clad, womanizing personal trainer from the Hawaii island of Kauai whose mission is to share his secret to balancing mind, body and soul by flirting with women and lifting weights made of coconuts. Oh, and apparently he saves puppies, which makes sense because why not?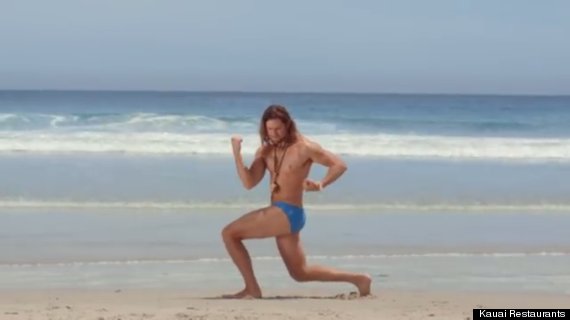 Also known as "The Guru of Goodness," Burt is the star of a new viral marketing campaign launched by digital agency McCann and Kauai restaurants -- a chain of Hawaii-inspired health food restaurants in South Africa.
"Even though the islands are far away, there is no excuse for us not to live by these principals in South Africa," Jefferies told AdLip.com. "Our brand heritage is fun, informal and laid back. So we wanted to do a fun campaign."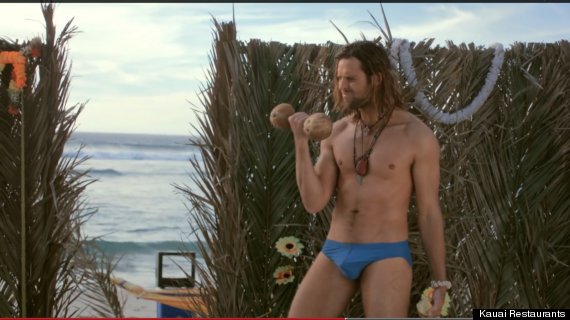 We're also pretty sure that "scubaerobics" isn't really a thing.
What still remains unclear, however, is why the laid back, zen-seeking guru, Burt Waikiki, is named after one of Hawaii's busiest and crowded cities, which isn't even on the island of Kauai.
REAL LIFE. REAL NEWS. REAL VOICES.
Help us tell more of the stories that matter from voices that too often remain unheard.