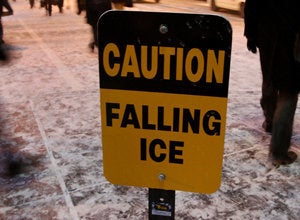 In the spirit of full disclosure, I can in no way claim to be a rider. Sure, I've gone snowboarding a number of times in my life, but I lacked the requirements of this enigmatic sport (in addition to actual skill): the inherent cool that mashes up laid-back prowess with the spirit of the skater kid who will kick your ass on the slopes with a smile, without even trying. Like countless others, I never quite got there, and continue to this winter to careen down mountains in complete awe of my superiors.
It's this infectious, happy-mcnasty talent and honest dedication -- some may call it love -- that has made the story of Burton Snowboards Founder and CEO, Jake Burton Carpenter, the stuff of sports legend. With the company's announcement that Burton will design the U.S. Snowboarding Team uniforms for the 2010 Winter Olympic Games in Vancouver, many of snowboarding's pioneers, devotees and newbies may take a moment of pause. Here's a dude who literally built a business, and a sport, with his bare hands, from a shack in Stratton, VT (a few miles from the company's current global headquarters), and will now work with GORE-TEX manufacturers W.L. Gore & Associates on preparing the national team for its worldwide competition.
Burton's ascent began with, and still seems to build on its commitment to creating the best (and for a long time, only) snowboarding gear and giving birth to a market. Ignited by his teenage spark with a "Snurfer" toy from the local hardware store, Carpenter went on to take his company, and the very idea of snowboarding, on a tumultuous run through marketing experiments, reluctant demand, decades of territorial rivalries with stodgy skiers and the establishment of a subculture. Then, after some comfortable years traverseing into the mainstream and the spacious pinnacle of the market, Burton went up to the 2006 Winter Olympics gold medal podiums with its sponsored male and female riders, Shaun White and Hannah Teter.
Bring on 2010, Burton. Although Carpenter admittedly "has never been a fan of uniforms," he knows they have to be done right, and so with a little bit of vintage Americana inspiration courtesy of head creative Greg Dacyshyn, and a lot of GORE-TEX, will outfit our riders to show the world the way to dream, American style.